Mars Wrigley brand Maltesers is supporting the return of its Maltesers Bunny variant with a new campaign featuring an augmented reality partnership with Snapchat.
The Maltesers Bunny 2020 Campaign, created by AMV BBDO, breaks ahead of the Easter period on 27th January and will run across Instagram, Facebook, Snapchat and on posters.
AMV BBDO's creative focuses on the theme of several delicious, malty and mischievous Maltesers Bunnies escaping from the factory. The campaign calls for the nation's help to contain the bunnies, which are "breeding like rabbits", and incentivises everyone to get out and find them. It shows the bunnies breaking through a layer of chocolate, and urges people to "See Them, Catch Them, Eat Them".
The partnership with Snapchat involves the platform's first-ever AR scavenger hunt, allowing seekers to virtually catch a bunny for the chance to win the £5,000 prize. People are invited to scan the Snapcode on Maltesers' OOH posters in order to take part. In-store, shoppers can win a daring day out by just checking online if they have caught a bunny.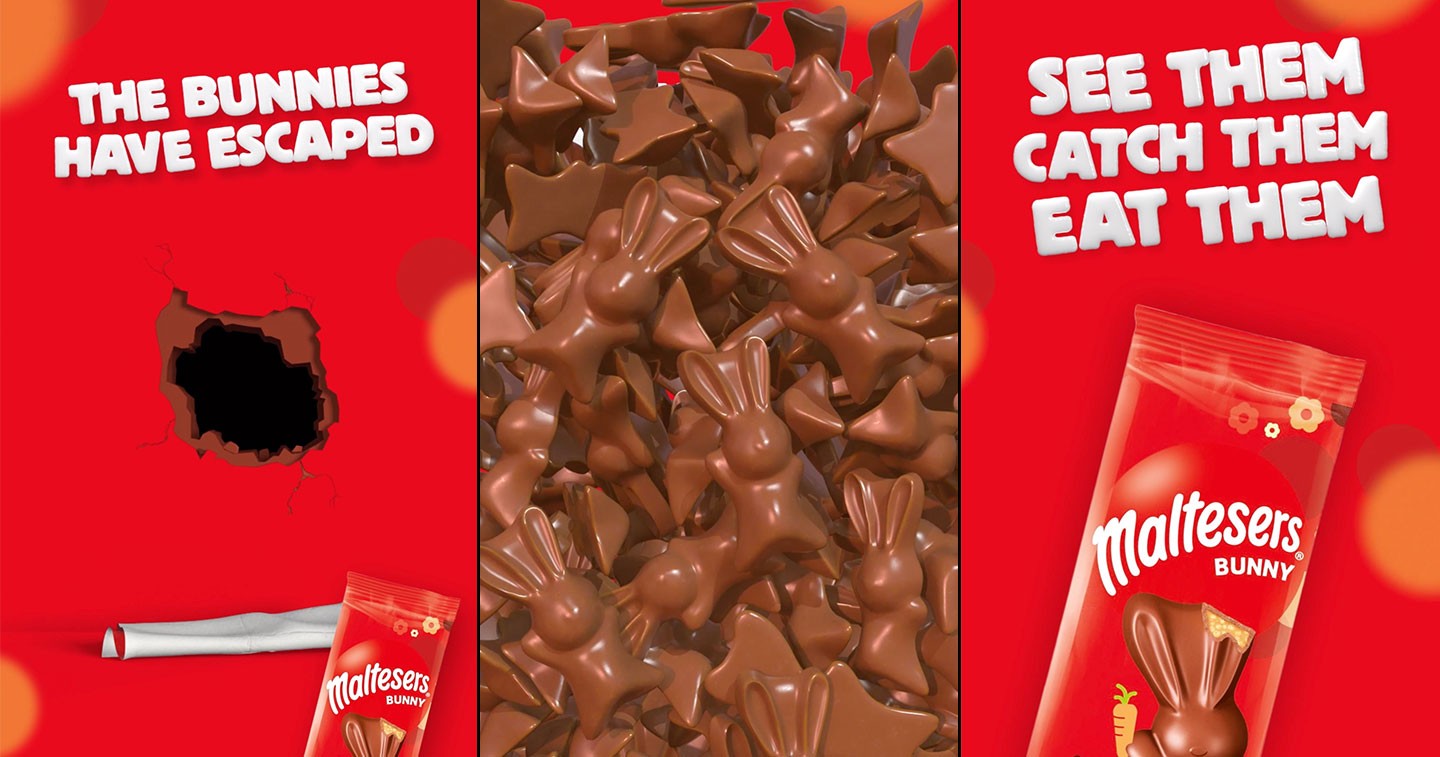 CREDITS
Project: Maltesers Bunny 2020 Campaign
Client name & job title: Chirag Shah, Mars Wrigley
Creative Agency: AMV BBDO
Creative Director: Michael Jones/Polina Zabrodskaya
Copywriter: Alexander Smith
Art Director: Edward East
Agency Planner: Michael Case
Agency Account Team: Oryandlee Mormont/Matthew Thomas/Hunter Evans
Agency Producer: Joe Sloane
Media Agency: MediaCom
Media Planners: Matthew Chewie/Dominic Falquero
Production Company: Motion Box
Digital Design Company: Lime Communications