MANILA, PHILIPPINES — This year's Graphika Manila wasn't just the attendees' opportunity to learn from the minds behind Super Bonfire, Director and Founder Kaism Lim and CEO and Co-Founder Jason Kirby. It was also the ground for Kaism and Jason's first in-person meeting after working remotely in different countries since the start of the pandemic. And it was fitting that the reunion of this formidable duo was spent sharing the milestones and triumphs that got Super Bonfire to where it is today with a crowd of fellow creatives.
Both Kaism and Jason have been in the creative industry for well over a decade and have the expertise — from directing and producing to VFX and animation for a variety of film and live event projects — to show for it. However, Super Bonfire only came into the equation six years ago. Jason mentioned that this stemmed from wanting to break away from traditional corporate practices and have a space where they can celebrate creative work and passion.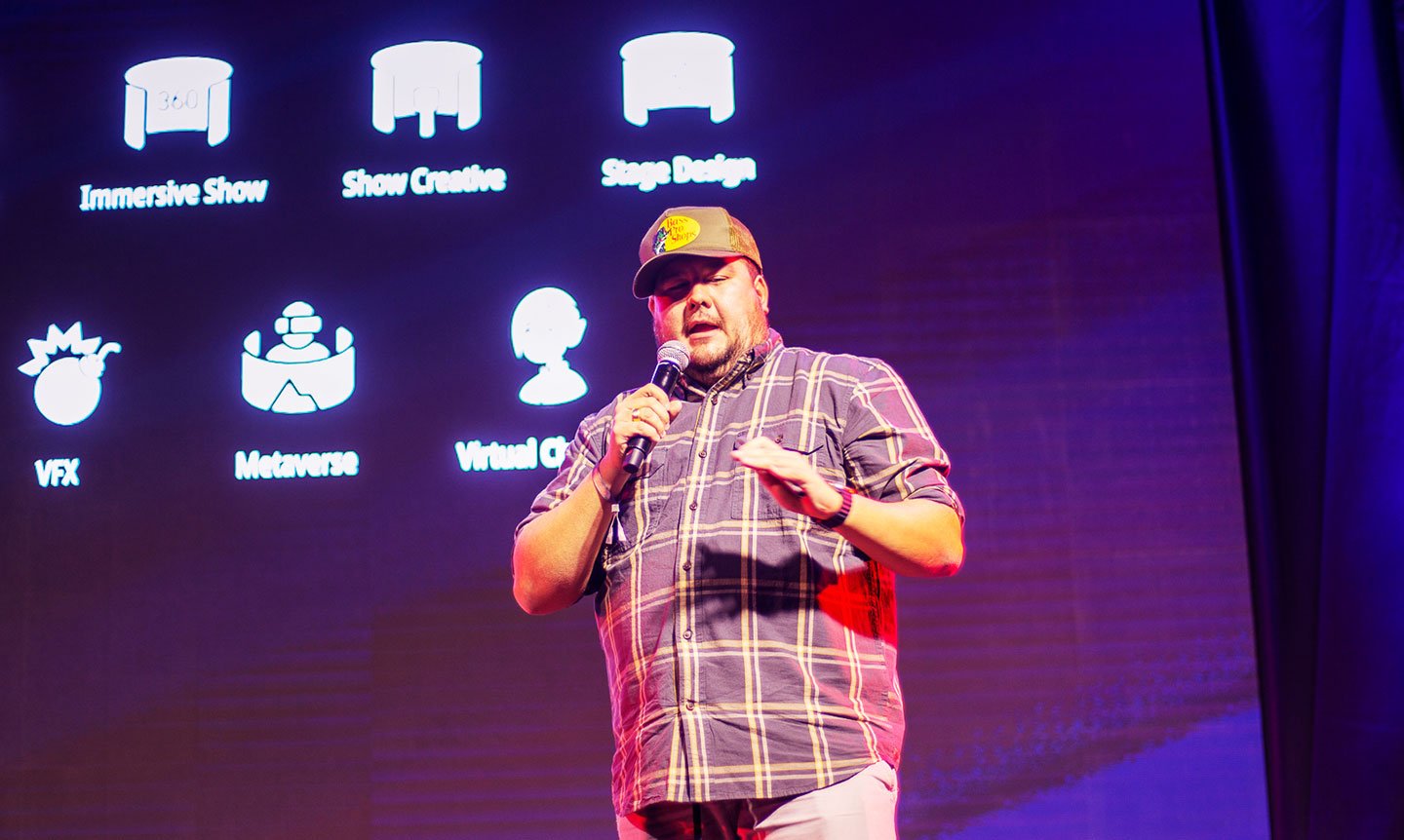 "Don't ever let anybody tell you that you can't do something," Jason told adobo Magazine when asked what he wanted people to take away from Super Bonfire's creative journey. "I mean, we got 1000 'no's for every yes that we get […] Just fight through [the rejections] and go on to the next one because you're gonna get it eventually as long as you stick to your guns."
Kaism added that it's crucial to always keep an open mind and attitude when it comes to exploring your options and what can come out of your creative career. "Keep finding new things, keep learning, just have the curiosity [that prompts you to look] at different things all the time," he said. "Then, you will be able to lead your [way to where] you want to go."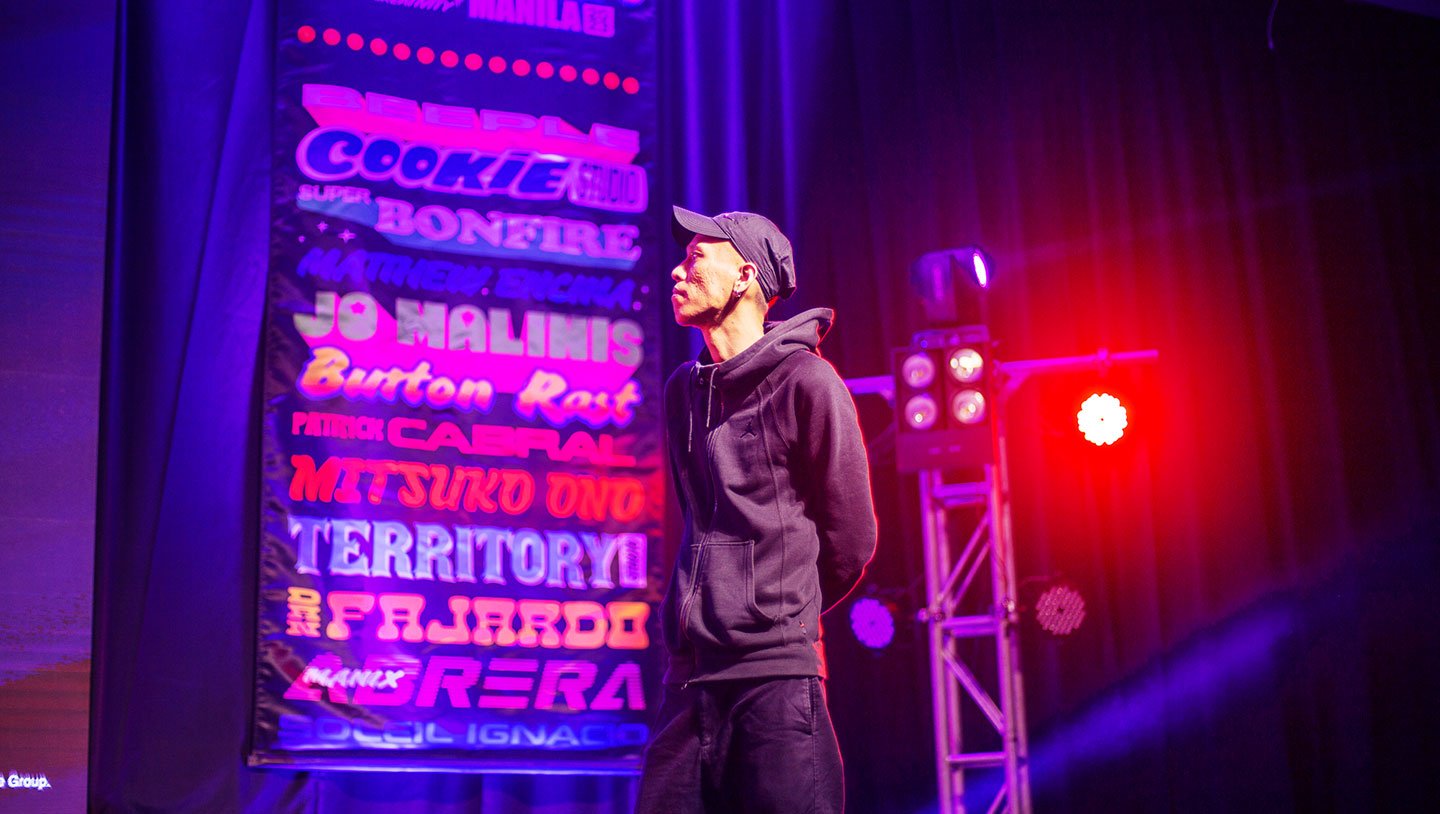 What started as a new, risky venture is now a digital content powerhouse with an eye for innovation, industry-leading capabilities, and a close-knit crew of brilliant creatives. For Jason and Kaism, a key part of their leadership is ensuring that Super Bonfire takes care of its artists and fosters a healthy and productive environment where they can truly expand their ideas, develop their skills, and explore and nurture their creative passions.
Because of this, Super Bonfire has spent the last six years putting out some of the most exceptional productions in the industry. From digital creations that you can see on your phone to jaw-dropping live events, it definitely knows how to help brands make a mark.
As they walked the crowd through their creative journeys, Kaism and Jason also offered extensive behind-the-scenes looks at some of their best work. One of the works they showcased was the Audi A8L Launch that they produced in 2018. When asked later on during the question and answer portion about the moment that made them realize they'd made it, both of them answered that it was this groundbreaking Audi launch. From the technical marvels to the flawless choreography that this show displayed, the entire production made it clear why this was the one that made Super Bonfire's success really click for them.
On how Super Bonfire ensures that its shows have that hair-raising effect on people, Jason said, "I think it's something that we've learned over time. My thing is that I watch the audience whenever we do shows to see what parts of the show really get them excited."
Kaism shared the same sentiments, saying, "[When preparing for a show,] we actually sit there the whole night to feel it in the actual stage and where we the audience [will be staying], so we can kind of see — 'Is this moving too fast? Is it really pulling us in?' That is where we do all that adjustment on-site."
With live events being a big part of Super Bonfire's work, the pandemic lockdowns greatly affected the company. However, Super Bonfire quickly discovered just how much the agency's capabilities extended to virtual events that could still give people goosebumps. Via remote directing and the magic of technology, their team was still able to stage show-stopping events despite the lockdown. This gave the team a better understanding of extended reality (XR) tech and of what it can achieve for virtual events, leading to iconic work like the viral live XR performance of Alan Walker, Au/Ra, and Torine for NIO Day which now has millions of views on YouTube.
With feats like this, it's no surprise that Jason and Kaism both have an open mind when it comes to emerging technology and the trends they bring.
On new technologies, particularly what AI can do for them in the realm of digital content and live productions, Jason said, "I think it's incredibly exciting for what we do because it's going to be infrastructure for artists and for enabling people that may not have been able to do that type of stuff before […] I think that we need to get ahead of it and use that infrastructure and utilize it moving forward instead of being scared of it and saying [to] ban it."
"Actually, [our team] is adapting really quick about this new stuff like AI," shared Kaism. "But it always comes back to what you want to do [with that technology.] If you don't have the imagination, you probably can't even give the basic prompt of what you're trying to get. So, I think that we'll have to accept it naturally and embrace it if it really helps improve our work."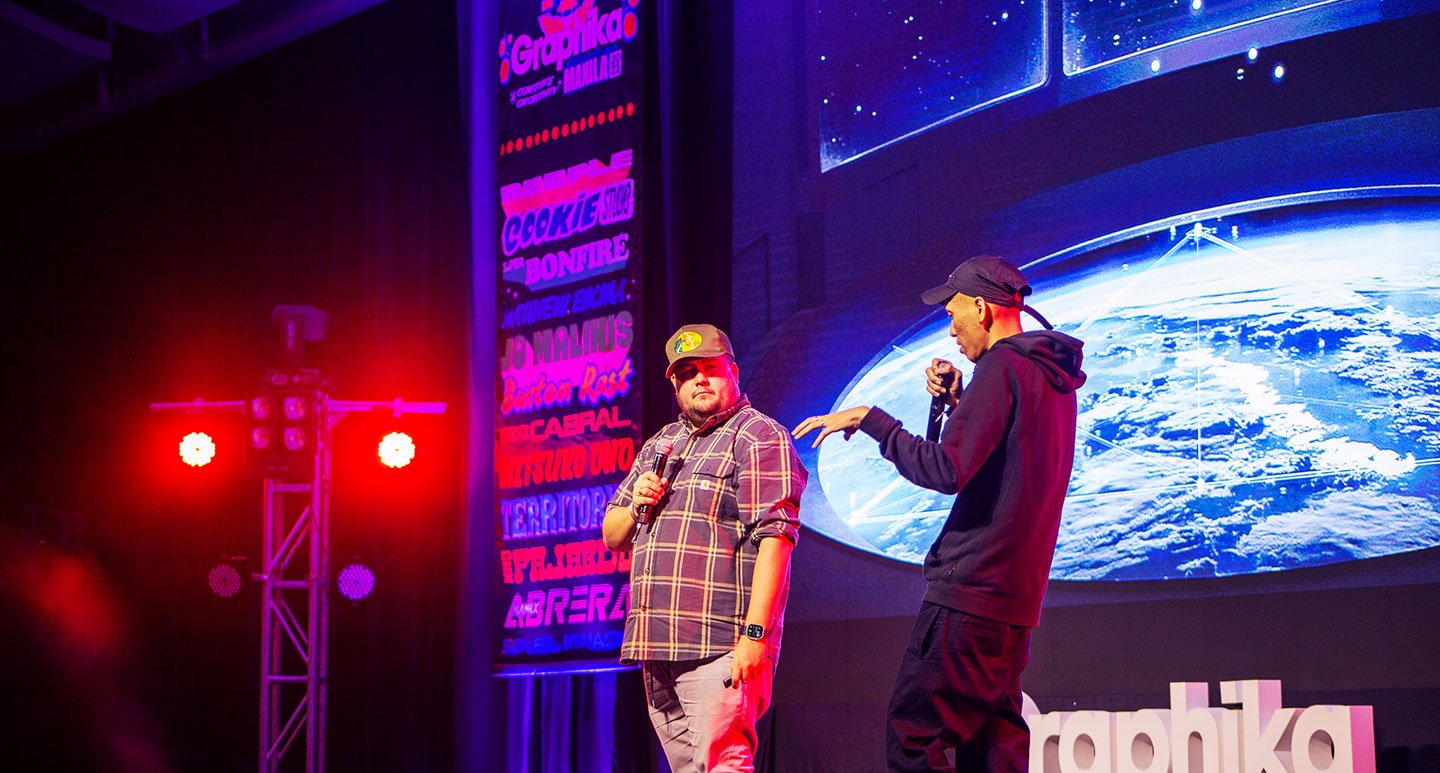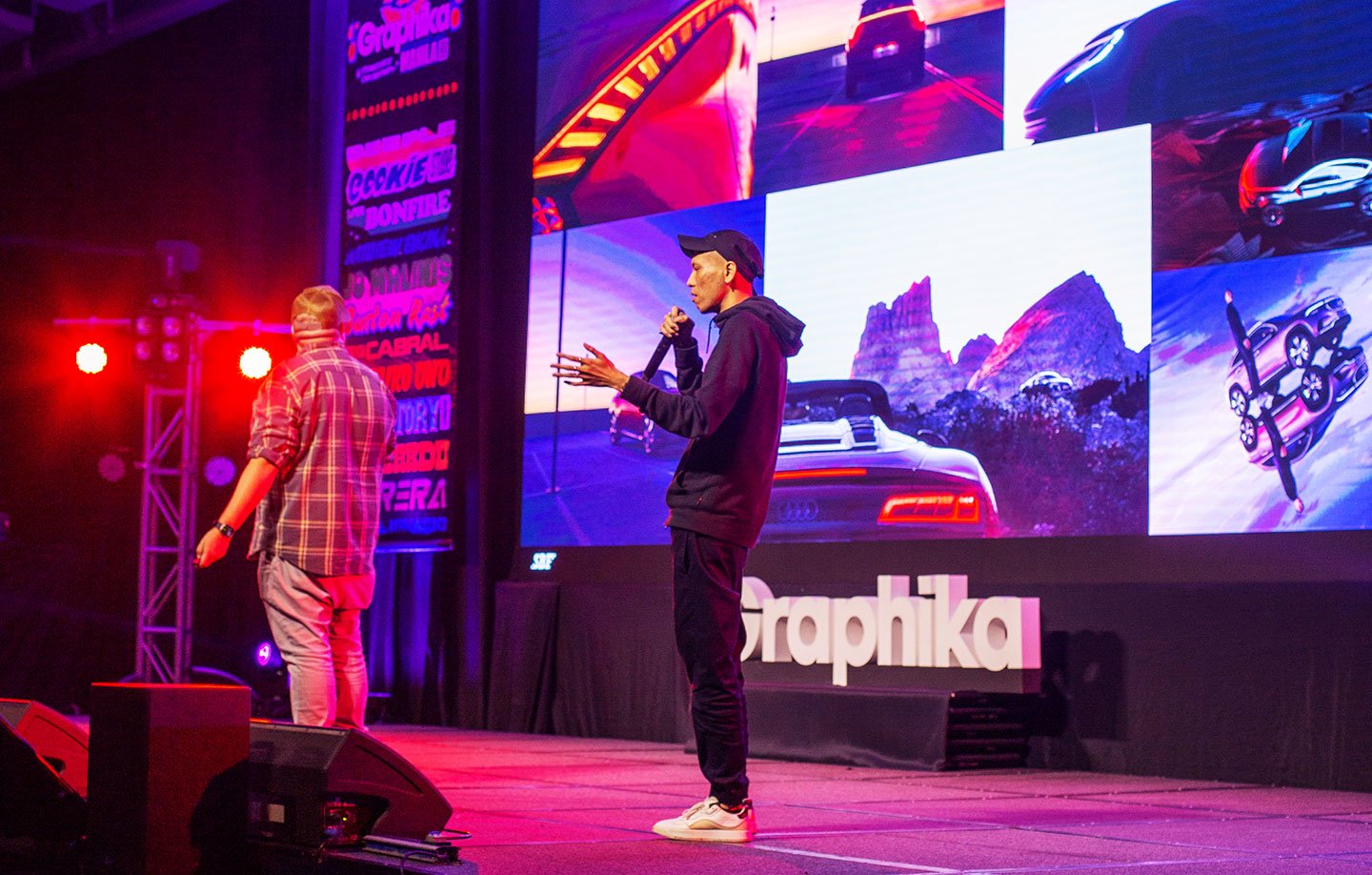 adobo Magazine is an official media partner of Graphika Manila 2023.