SIARGAO, PHILIPPINES – The Philippines has been under varying degrees of quarantine in a little less than four months now, and if cabin fever hasn't hit you in the first three, it must definitely be settling in now. As we're all desperately trying to find our own ways to cope amid the same four walls of our remote working spaces, a new digital publication was launched to bring nature closer to us, despite the physical distance: Felice.
The first issue of Felice magazine fills in this particular longing in us for adventure, joy, and a much needed connection with the "outside world," especially at this time. Launched on May 27, 2020, the quarantine baby was birthed from initially wanting to purely celebrate island living, to deep diving into everything that surrounds it, from its core team of "island experts," or the band of creatives currently spending quarantine in the beautiful island of Siargao.
Its team of contributors, made up of surfers, yoginis, travellers, artists, city-island dwellers, crafters, entrepreneurs, and more, are certified island girls and boys as each of them have spent a significant amount of time taking in the sun and beaches all over the world, even before quarantine period begun. Their stories wash over the Felice magazine pages, showcasing year-round stories of beach life, and being one with the world's wonders. "Felice," meaning fortunate and happy, embody these stories through personal essays, healthy vegan recipes, the healing powers of yoga, and more fun activities that make readers just want to soak in the sun and dip into the sea.
Readers can subscribe to the quarterly digital publication with subscription plans that vary depending on the add-ons subscribers would want to take on. Part of the proceeds from each plan is then donated to selected Siargao-based NGOs.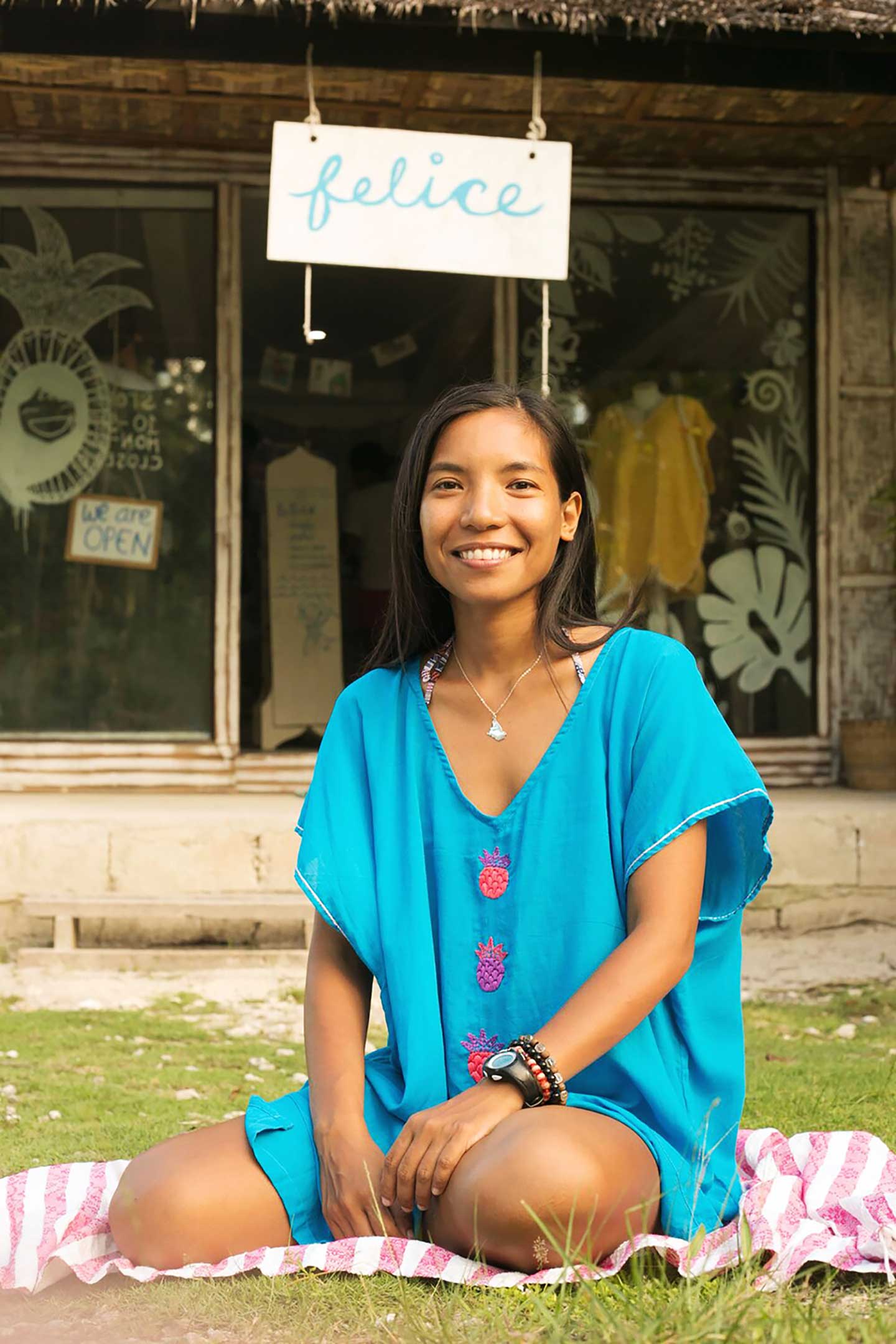 Felice Magazine Founder Jof Sering, who has been living in Siargao for five years now, shared with the adobo magazine team the story behind this project, and the wonders of island living that she, and the rest of her team, dreams to share with the rest of the world through its quarterly issues.
ADOBO: Can you walk us through the creation of Felice Magazine? What inspired the team to create a digital publication about island living?  
JOF SERING: Felice Magazine is part of the brand I started in 2010 as an artist and entrepreneur on a mission to connect people with their creative spirit. Originally, Felice was a series of fun artworks depicting happy girls in swimsuits. By 2016, it really took off with a shop and studio space in Siargao island, where we sold products from different brands that were in line with our vision at Felice — a character brimming with joy.
We also hosted creative classes for anyone wanting to learn certain crafts. All our Felice products, including the magazine, revolve around this persona: beach lover, adventure seeker, and island explorer.
I took a break from Felice to be a full-time mom, so we closed the shop and studio space in 2018. I was already preparing production to reopen the shop and revamp the Felice brand by Q3 this year, but the Universe had other plans: the lockdown happened, and suddenly the world had changed overnight.
To deal with the quarantine, I decided on fun and play to spend more quality time with my daughter. It was during this time that an "AHA!" moment came for the idea of a magazine.
I'm an artist, designer and I'm pretty good in bringing people together, so I relied on those skills to get the magazine going. Everyone I reached out to as contributors said yes, so I took it as a sign to push forward with the idea. I also asked help from people whose skills I'm not an expert in: my copywriting sisters, Tweet, Tara, and Dang (I come from a family of creatives); graphic and web designer Quincy Alivio; and digital maven Elka Requinta, who helps me run the online and business side of it.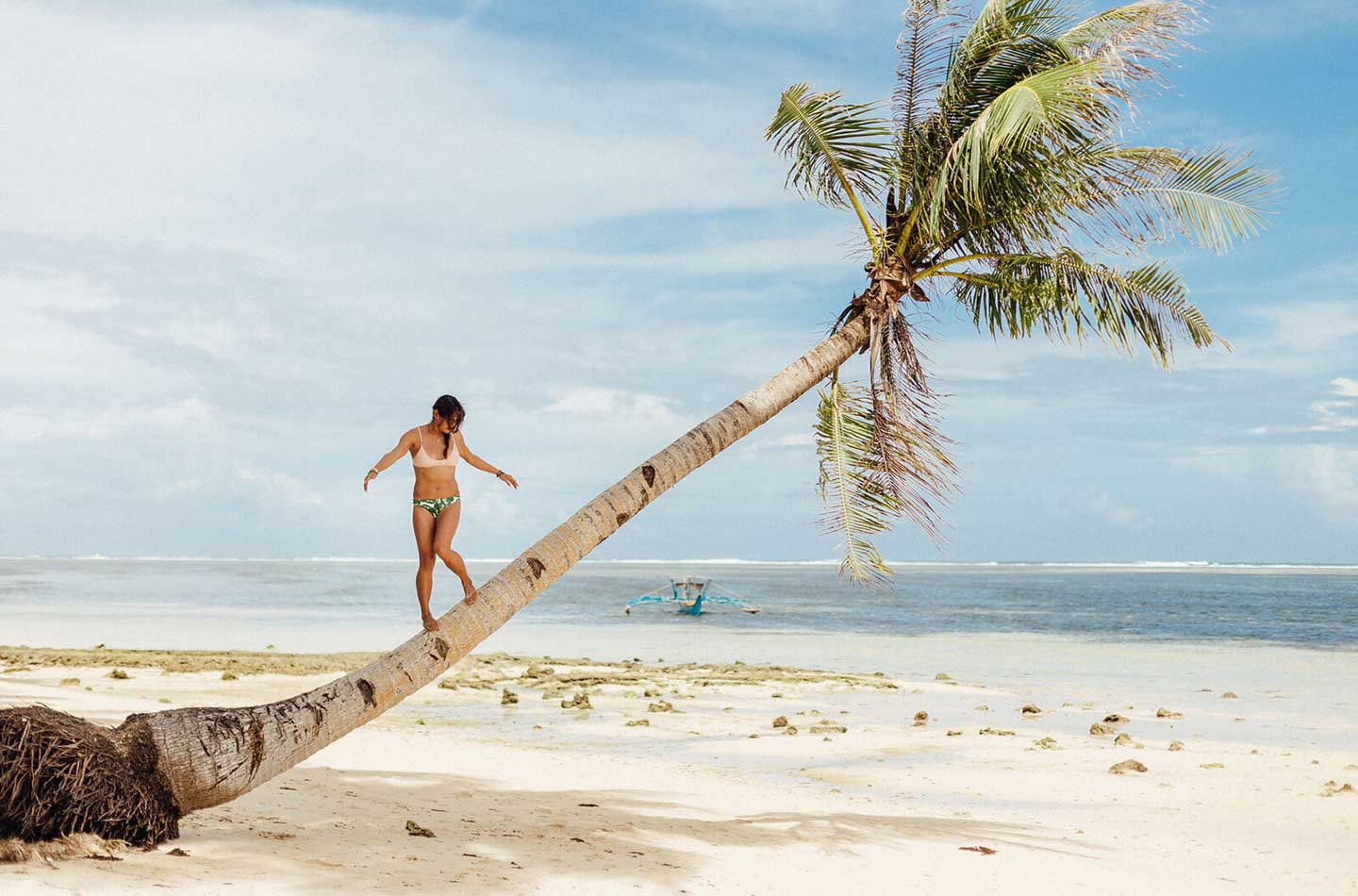 How has the team's personal experience of living on an island impacted the writing, art and overall theme for the magazine?
While I was starting it, I wrote down what I wanted to learn more about and the fun things I wanted to share with people. I've been living in Siargao for five years. Before that I was in Boracay for about two years. The magazine reflects a mix of my journey on both islands and with people I've met elsewhere through the years. I also got to reconnect with old friends and discovered new ones from all over the world.
I know from personal experience island living isn't all perfect and fun. I won't go into specifics, but there are downsides to it — some things can get so ridiculous that you won't be able to understand how in this day and age something like that could happen!
I wanted to show that with the Island Girl section. It will be a regular series featuring someone from an island and we'll explore their triumphs and challenges while going for the island lifestyle. You'll also see regular contributors who will be showing us their interesting and unique journeys in their own life and careers as they travel to and from various parts of the globe. These people continue to be our inspiration for island living, including photographer Michelle Avoca, designer Kindra Calonia, finance pro Janice Foster, yoga teacher and mandala artist Julia Motoomull, and illustrator and interior architect Carla Sebastian.
As for our team, it was a huge relief to have Quincy and Elka join me! They clearly understood the vision of the magazine and how I wanted it to look, feel and go into the future. We're a really good fit.
Quincy is from Cebu and his friend tried to convince him to stay with her on the island for a month. He kept saying no, then one day decided that he'll give it a try. By the time his friend left, he still kept extending his stay on the island — to this day! He really got into surfing and is doing creative work on the island.
Elka was on a break before going on another overseas adventure, then got stuck on the island during the quarantine. She's been here before for writing and producing assignments, and now she's getting fully immersed into Siargao's island life and the people that makes this paradise so amazing. She's like our news reporter, we get new intel from her in and out of the island, and she's not afraid to approach people.
How were the stories for the very first issue curated? Why these particular stories? 
These stories from our contributors reflect the times we're in right now, and how I live my life too. I wanted to explore the concept of island living through the lens of other like-minded people. If this was happening in pre-quarantine days, it would be like having an intimate community gather in a circle while talking about what they like, what they know, what they think about, what they're working on, what they want to eat for the day, what they've done with their kids and family or friends.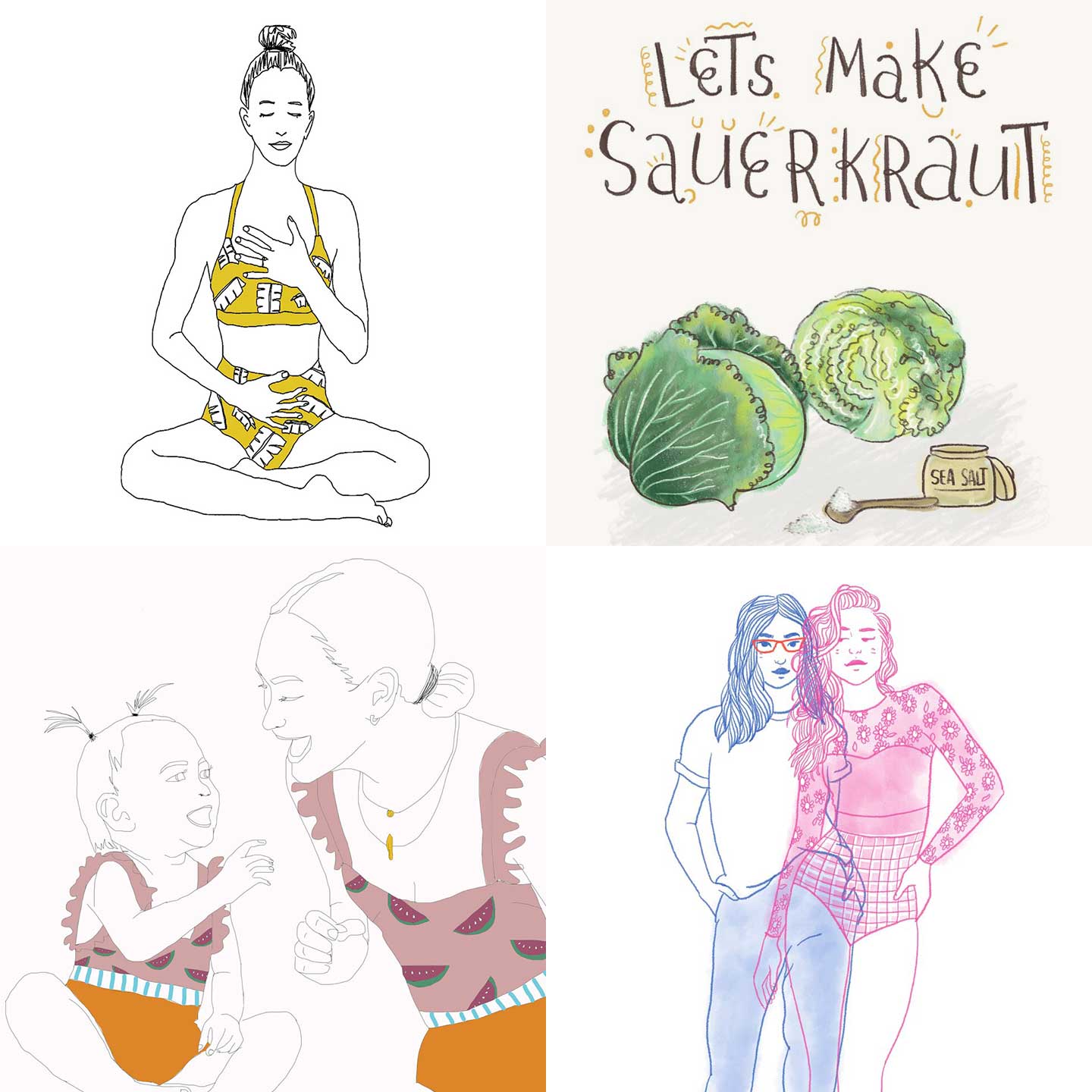 I've always felt inspired, empowered and safe when I listen to these stories, or look at it on social media. It makes me feel good and grateful. I want to share that feeling — and extend that intimate circle — to more people around the world who might need it, especially during these challenging times.
For example, I've been eating plant-based food for 13 years and I've always felt good about it. Instead of actively telling people about it, I try to live by example. I'm curious about other people's perspective too, so when my good friend Dom said she tried the plant-based diet after giving birth, I asked her to write about her experience. She also shared easy-to-make recipes. It inspired me to add pretty "funtivity" sheets based on the story, that our readers can print, fill in and stick in their kitchen wall for their own inspiration or helpful reminder.
The stories in the magazine are also reflecting the times we are in now, with positive ways in which our readers can thrive during these tricky times. People are being told to wear a mask, wash their hands and observe social distancing – but what about staying healthy? We've shared how to keep our immune system strong through yoga, keep our gut balanced with fermented food, and the ways that being creative can keep our energy high.
Let's talk about timing. How has the current pandemic and quarantine regulations affected the launch of Felice? Was it always supposed to launch in May 2020?
Felice was born during the quarantine. Everything you read in the magazine reflects the various ways I kept my energy high and my mind strong, alongside people who have inspired me during these times. I knew people were getting laid off from work, there's a lot of anxiety or speculation for the future, and the struggle is real in terms of keeping it together at home while balancing work with family time. (We've seen all the memes on Instagram!) The contributors were happy to share their life, knowledge, thoughts and expertise. Of course, we try to make it fun and exciting — Felice means happy or joyful afterall — and we also show the part of her that is grounded and serious.
What can we expect for the next issue? 
More vivid art, more inspiring stories, more healthy recipes and more talk on spirituality. It's going to be fun and we're so excited to share it with you. In the meantime, do get your copy of our first issue. Felice magazine will resonate with everyone who has that calling for island living, and might have felt stuck at some point. We're also giving away freebies to our readers, plus a chance to help women-led NGOs here in Siargao island. They'll find all the information at feliceisland.com.