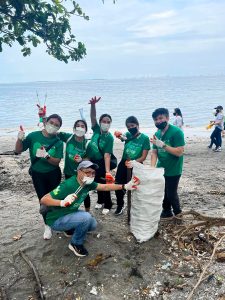 MANILA, PHILIPPINES — Multinational consumer goods company Procter & Gamble (P&G) Philippines was recently recognized at the 2022 Asia CEO Awards with the Sustainability Company of The Year's Circle of Excellence Award. The award is given to organizations that achieved important success in environment progress and demonstrated leadership and commitment to sustainability.
P&G's Ambition 2030 declaration aims to make responsible consumption possible. The Cabuyao plant is a 100% zero manufacturing waste-to-landfill operation, as P&G purchases 100% renewable electricity for its operations. It also tracks overall water consumption and recycle wastewater in the plant.
P&G recently launched its new sustainability initiative "Project LESS" which introduces new waste reduction solutions for in-store and online retailing. P&G converted single-use Point-of-Sale Materials (POSMs) to collapsible, reusable, and paper-based POSMs and converted its plastic shrink-wrap packaging to FSC-certified paper stickers. The company has also replaced plastic bubble wrap with upcycled honeycomb papers in their last-mile ecommerce packaging. This project reduced 380,000 kilograms of single-use plastic and approximately 20,000 kilograms of virgin material use.