MANILA, PHILIPPINES — The creative industry is brimming with tons of amazing ideas, so it's no surprise that there's never a shortage of great campaigns to admire and celebrate.
From gripping stories and new perspectives that embody what a brand stands for to new fun ways people can engage with a brand, here are campaigns that caught adobo Magazine's eye this week:
#LoveWins with this football gamer-focused campaign
This year's World Cup is being held in Qatar, a decision that's become controversial because of the country's anti-LGBTQ laws. In response to this, Serviceplan House of Communication Spain and Madrid-based NGO COGAM highlighted a detail in most video games: players are allowed to kiss, hug, and hold hands, which are all actions same-sex couples can't do in the country. Gamers everywhere were then encouraged to take screenshots of this instance and share it online with #LoveWinsQatar to join the fight for basic human rights amid one of the biggest sports tournaments in the world.
Learn how to drive with McDonald's
When the world shut down in 2020 and dining in restaurants became prohibited, drive-thrus became essential. However, with the rise of drive-thrus' popularity in the past couple years, McDonald's UAE noticed that many people — particularly new drivers — still aren't comfortable navigating them. So, in partnership with Emirates Driving Institute and Leo Burnett UAE, it launched a driving lesson program with a training course built to look like a drive-thru where students were taught everything they needed to know about getting their McDonald's order without any miscalculated turns and distances, bumps, or scratches.
Manulife answers all your questions and excuses with this online shop launch
Manulife has recently launched Manulife Shop, a new ecommerce platform that allows Filipinos to conveniently access affordable 365 Ready life and accident insurance products online. In a spot that kicks off Manulife's partnership with Dentsu One Manila, the protagonist has so many excuses and questions he needs to be addressed before getting insurance. However, Manulife has an answer to all of them in the form of all the services and information he needs — all of which are available at the palm of his hand with Manulife Shop.
KFC spices up football fans' dreaded VAR moments
KFC Thailand released a series of ads where people, when faced with a decision they need to time with, do the pose that football fans recognize as the signal for a VAR (Video Assistant Referee) check. This moment is often dreaded by fans because it may cause the game to be delayed, so KFC and CJ Worx did something to make the waiting more exciting. Whenever the referee does the pose during a football match, coupons were made available on the KFC app. So, instead of getting disheartened with nothing else to do at the moment, fans flocked to the app, checking for sought-after KFC offerings.
Boosting music creation through community and accessibility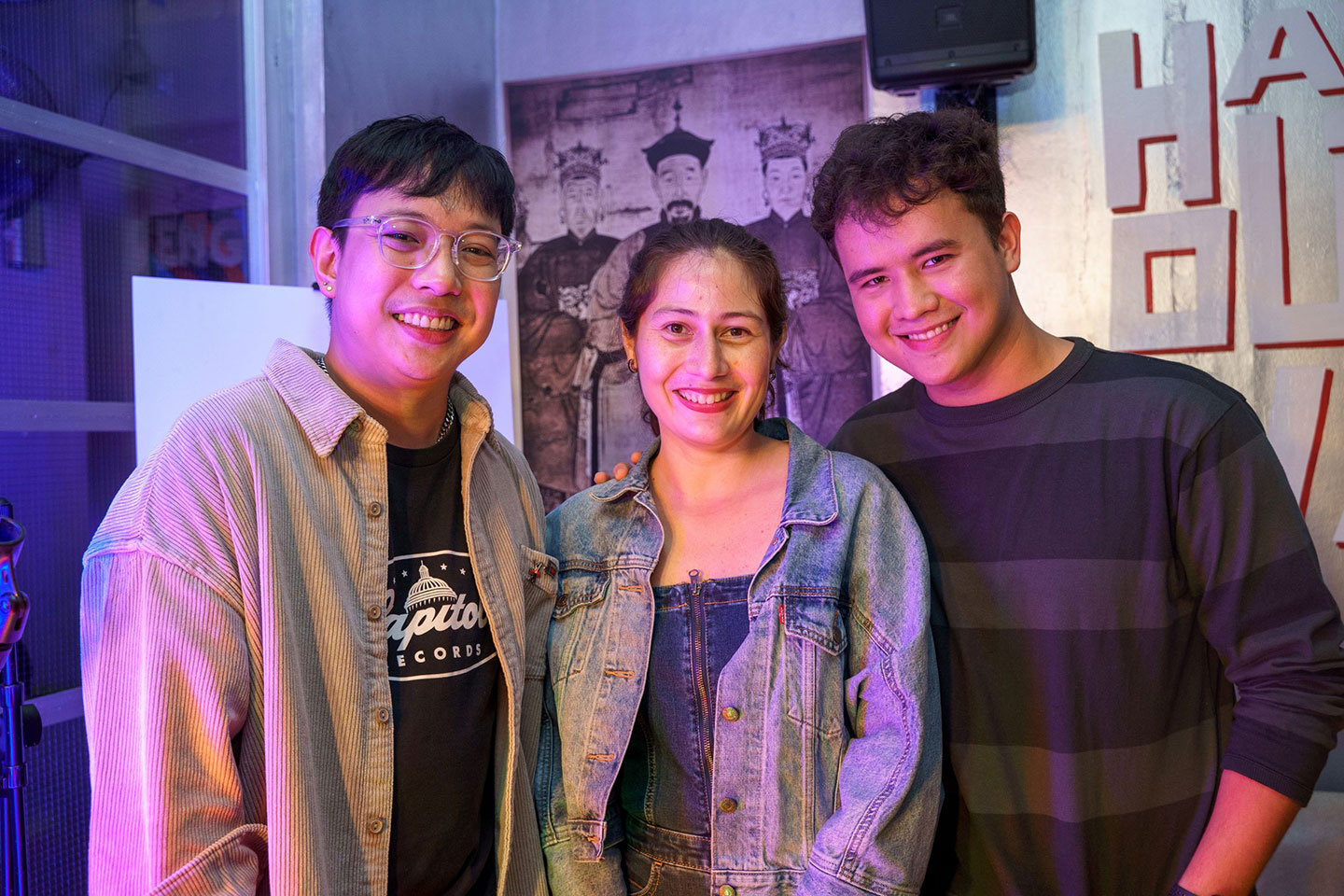 Levi's has recently launched another installation of Industry 101 via Levi's Music Project 2022. Through more online resources and virtual audio workshops via Discord, this campaign aims to make the art of creating music more accessible so that it may continue the recent years' boom of brilliant independent artists. UMG Philippines Managing Director Enzo Valdez, Island Records Philippines' creative genius and musician Juan Karlos, and Republic Records Philippines artist huhsmile even took the stage at the campaign's first live broadcast in the Philippines to talk about the ins and outs of the local music industry.
Here's a look back at adobo magazine's weekly campaign picks.