MANILA, PHILIPPINES — What does it mean to make one's dreams come true? How do we get there? For Oslo-based Filipina artist Hope Baylon, "Nawong" is an invitation to discover her artistic journey, where she brings her dreams, memories, struggles, and experiences to life through her work.
"Nawong" is Hope's first solo exhibit in the Philippines. For this exhibition, Hope showcases portraits of people from various backgrounds. Hope's work is spurred by fragments of her memories, reflective images, and colors that deeply resonate with her. She utilizes repetitive line work as her primary artistic style. "Each line is a mark of one's wisdom and experience, and I aim to convey that through my work," shared Hope. As a result, her portraits are rich, textural, and full of depth, reflecting her struggles, triumphs, and passions from her lived experiences.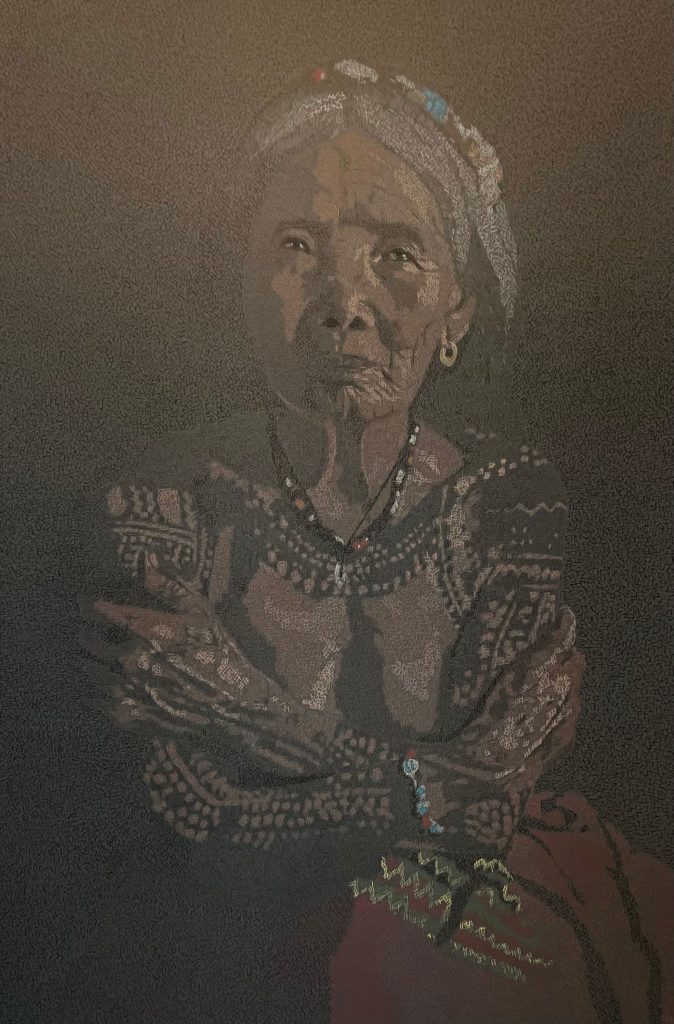 Hope's journey as an artist started in her hometown of Iloilo. When she was a child, her older sister inspired her to pursue art. Her sister was a talented artist in her own right, and Hope wanted to do the same thing. However, as she got older, her circumstances made pursuing an artistic career challenging. Despite her situation, Hope remained determined to pursue art and fulfill her dream. After finishing college, she worked at a Japanese company's research and development arm. Following her first job, she decided to move abroad. Hope first moved to Denmark as an au pair. In a conversation with her host family, she shared that painting was a dream of hers. Eventually, they supported her passion for art by enrolling her in an art workshop. There, she started to paint. Hope's time in Denmark became the beginning for her to pursue her dream as an artist again. After living there, Hope moved to the Netherlands for a year.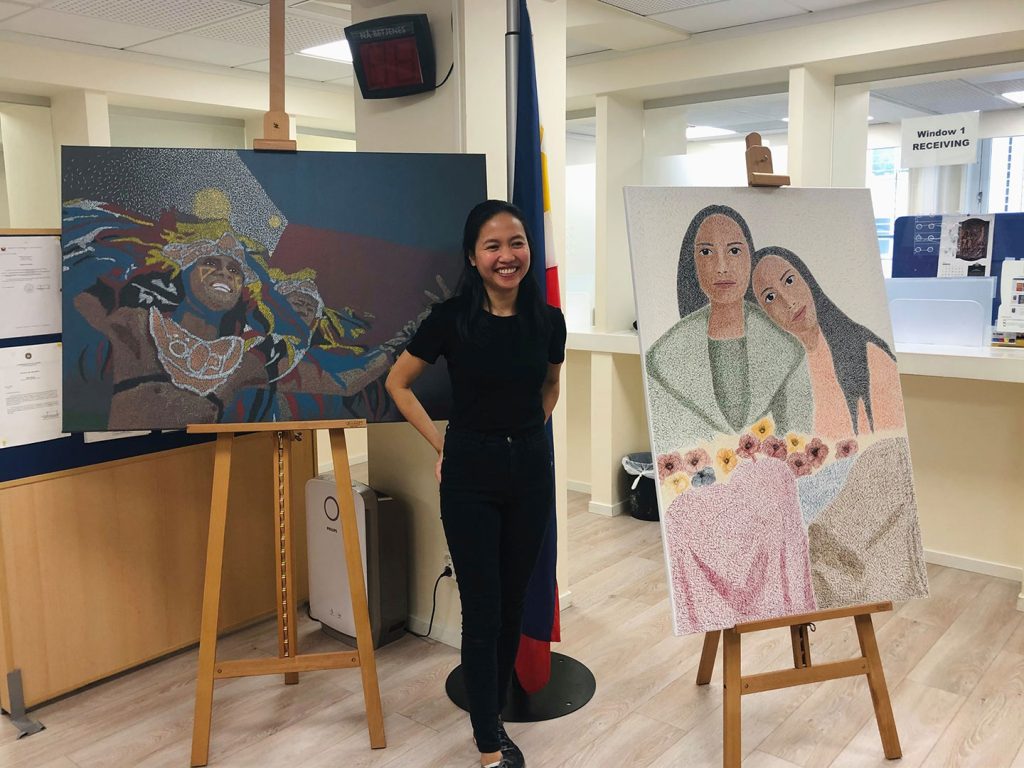 Hope then moved to Norway, where she continued as an au pair. After a year and a half, she decided to enroll herself at ESMOD Oslo to study fashion design. During her time there, she realized she wanted to return to art and pursue it as a full-time career. She had to work multiple jobs to pay for her education at Det Tverrfaglige Kunstinstitutt (The Interdisciplinary Art Institute), which she attended for two years. Her mentors, Rus Mesic and Julio da Silva, were instrumental in developing her art style. While there, Julio da Silva described her as a dedicated and hardworking student with a deep interest in painting. Hope continues to expand her artistic goals, while counting artists like Kenneth Blom to be a key mentor in her artistic career.
After ten years of living in countries like Denmark, the Netherlands, and Norway, this show is a homecoming for her. This show is also a labor of love and a gesture of gratitude for the people who supported Hope in this journey. Like her name, Hope, this exhibit can be an eye-opener for dreamers everywhere.
Hope's first solo exhibition, "Nawong," will be at the Super Duper Gallery in Quezon City from May 14 to June 07, 2023. Hope is currently open to doing commissioned work. For more information, visit hopebaylon.com or follow her on Instagram.