LONDON, UK — Breast Cancer Now, the UK's leading breast cancer research and support charity, has launched the UK's first drama series to play out on a messaging app's group chat. This groundbreaking approach follows four friends as they navigate an unexpected breast cancer diagnosis together. It will unfold in real time over the course of six weeks via voice notes, video messages, photos, and text messages.
Featuring a talented cast of British TV actors, Rakie Ayola, Kate Ashfield, Claudie Blakley, and Indira Varma, the story will showcase the chaos, heartbreak, and lighter moments of day-to-day life as the protagonist moves from diagnosis, to treatment and beyond.
The format, devised by creative agency BMB, was inspired by research showing that two-thirds of people diagnosed with breast cancer want more honest conversations about their experience. With the series set within a group chat, the audience will experience authentic, relatable, intimate portrayals of the characters' experiences.
Initially, an audience of prominent celebrities, journalists, breast cancer ambassadors, and influencers will watch the series unfold in real-time on their mobile phones and be invited to post content from the series to their social channels to tease the series for the wider general public. As the content "airs" inside the group chat, it will also be made available to a wider audience via a dedicated microsite, the user interface of which reflects the experience of a group chat. As the narrative unfolds, the characters will mention and post links to the support Breast Cancer Now can offer, seamlessly weaving the charity into the fabric of the story.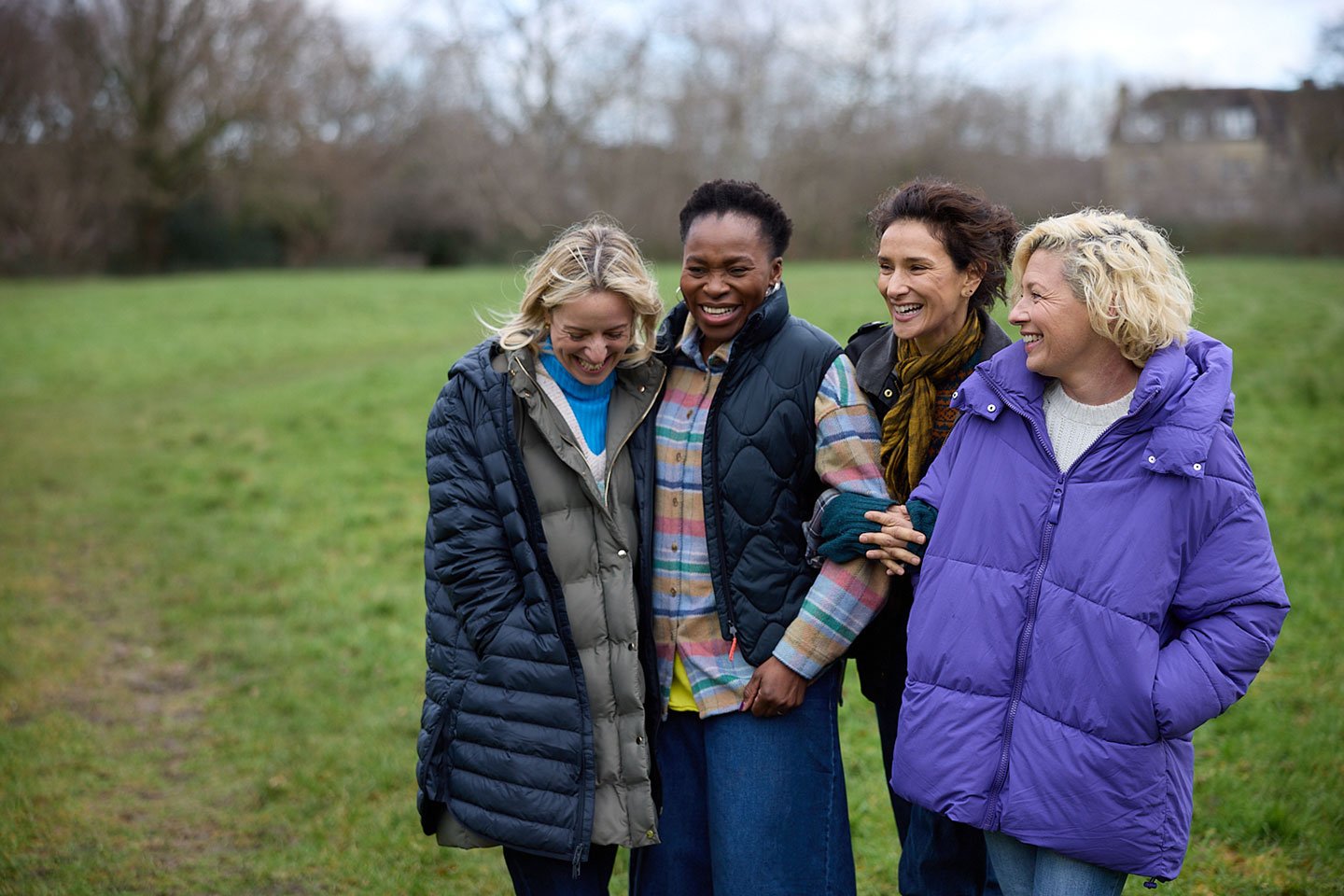 Real stories and experiences of breast cancer inspired and informed every aspect of the script. Among those who shared their own stories were Kendra, who reflected on how her family's Caribbean heritage impacted their reaction to her diagnosis, Lurline, who reflected on the lack of discussion around health in black communities and Kelly, who described her deep struggle coming to terms with her body after surgery. These women's stories were instrumental to the development of the campaign.
Rachel Franklin, Director of Fundraising, Communications, and Engagement at Breast Cancer Now, said, "We're incredibly excited to collaborate with BMB for this innovative awareness campaign. This is a unique and powerful approach to health education, that we hope will make anyone affected by breast cancer feel seen, heard, and understood. We also hope it offers a window into the lives of those affected by breast cancer, creating greater awareness and understanding of how complex living with this devastating disease can be."
"We're so grateful to everyone who shared their personal experiences of breast cancer, and to the actors who have so generously donated their time and brought the realities of breast cancer to life in such a compelling and moving way," she furthered.
Matt Lever, Chief Creative Officer at BMB, said, "Breast Cancer Now are the people to speak to if you want to talk more openly about breast cancer. In creating the UK's first group messaging drama series, we're hoping to give the public an intimate and authentic portrayal of how a breast cancer diagnosis can affect all aspects of your life, via a medium that allows our characters to be completely honest with each other, and that's completely relatable to anyone who's in a group chat with their friends or loved ones."