TOKYO, JAPAN — Airfunding is a fundraising platform that specializes in small-scale projects made by individuals, groups, or local NGOs, for a personal cause, community initiative, an event, or just anything that needs funding. It is a keep-it-all crowdfunding platform, so project owners keep the entire amount collected even if the target has not been met.
Why keep-it-all platform?
"We believe that even a small amount of money would be a real help to project owners. That is why we decided to make a keep-it-all platform. Our business model relies on tips from the supporter. It's essentially just a commission but, when you support a project you can choose to tip a percentage of the amount," says Ryosuke Abe, CEO of Co-Founder of Kiheitai Inc., the parent group for Airfunding.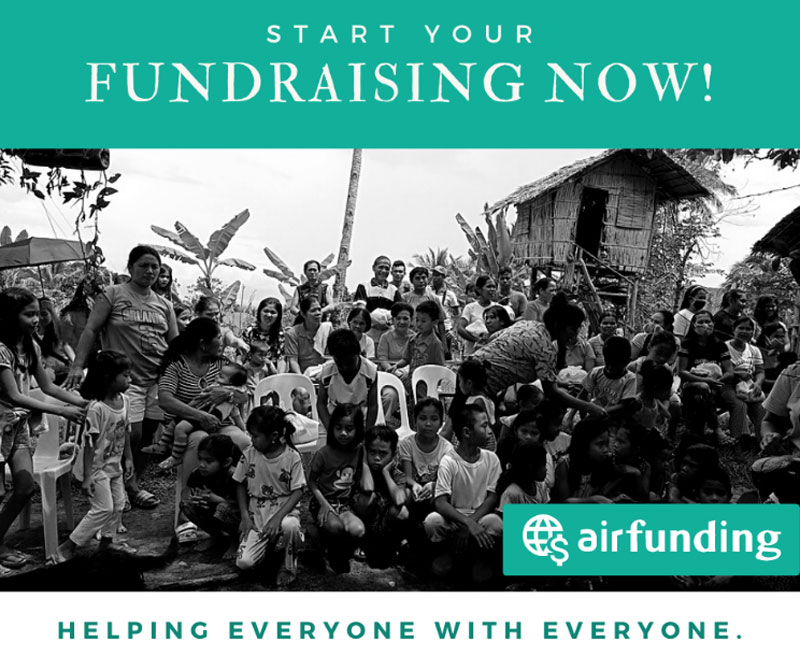 There is help beyond borders and barriers
Airfunding has over 10,000,000 supporters around the world and can be accessed in 200+ countries. Airfunding is free to use, anyone can register and start creating projects in less than 5 minutes.
One of the most successful projects is from Glen and Melissa Atienzo of the Philippines who raised almost $ 6,000 to help pay for a liver transplant for Melissa's husband who was diagnosed with end-stage liver cirrhosis. Airfunding is a global donation-type crowdfunding platform that allows people not only to open projects but also to donate and to share on Social Media Networks so other people can help by donating.
With the current world situation, where many people are in dire need of support, Airfunding has bridged the gap of barriers so that everyone can help everyone. Now people can seek help and provide support to almost anyone in the world.
By strengthening its operations in the Asia Pacific, Airfunding hopes to attract more people to create more projects, whether for personal, for the community, or for any cause (so that the world will see and send their support).