MANILA, PHILIPPINES — What is it about nuns that works so well in horror movies, such as The Nun and its upcoming sequel?
"I think that it's the idea of the ultimate evil possessing the vessel for the ultimate good," says Peter Safran, producer for The Nun II. "I think nuns are supposed to be unabashedly good in the service of goodness, and the most evil thing is mocking that goodness by taking her form. I think that's what it is that people really respond to.
"And let's be honest, a lot of people are very scared of nuns in general, but I think from a supernatural thriller perspective, the idea of that evil embedded in what should be the epitome of good is just so sacrilegious and compelling."
Directed by Michael Chaves, The Nun II finds Sister Irene (Taissa Farmiga) once again coming face-to-face with Valak, the demon nun, this time in France, where a priest has recently been murdered.
"I think Sister Irene is very reluctant to come back into this realm because of how close she had come to death in her first encounter with Valak," said Peter. "But I think she realizes that because she's the only one who's faced Valak and survived, and she has vanquished the demon in battle at least once – I think she realizes that for the sake of good, she must do it. She was a novitiate in the first movie, but she is a nun now, and it is her duty to fight on the side of good. I think she realizes that her duty overcomes the natural fear that pervades her as a result of knowing she's going to have to go back into battle against this epitome of ultimate evil." 
Another familiar face returning in the sequel is Frenchie, now called by his name Maurice. "Because Maurice [played by Jonas Bloquet] is based on a real character – and we introduced him in the original 'Conjuring' with Ed and Lorraine Warren [played by Patrick Wilson and Vera Farmiga] in that old footage – we loved the idea of the Maurice story and knew that we wanted to continue it well before it ever gets to the time in the late '60s/early '70s," said Peter. "But what happens in the interim? Here he was in Romania, he survived the demon, and now what happens? We loved the idea of following him."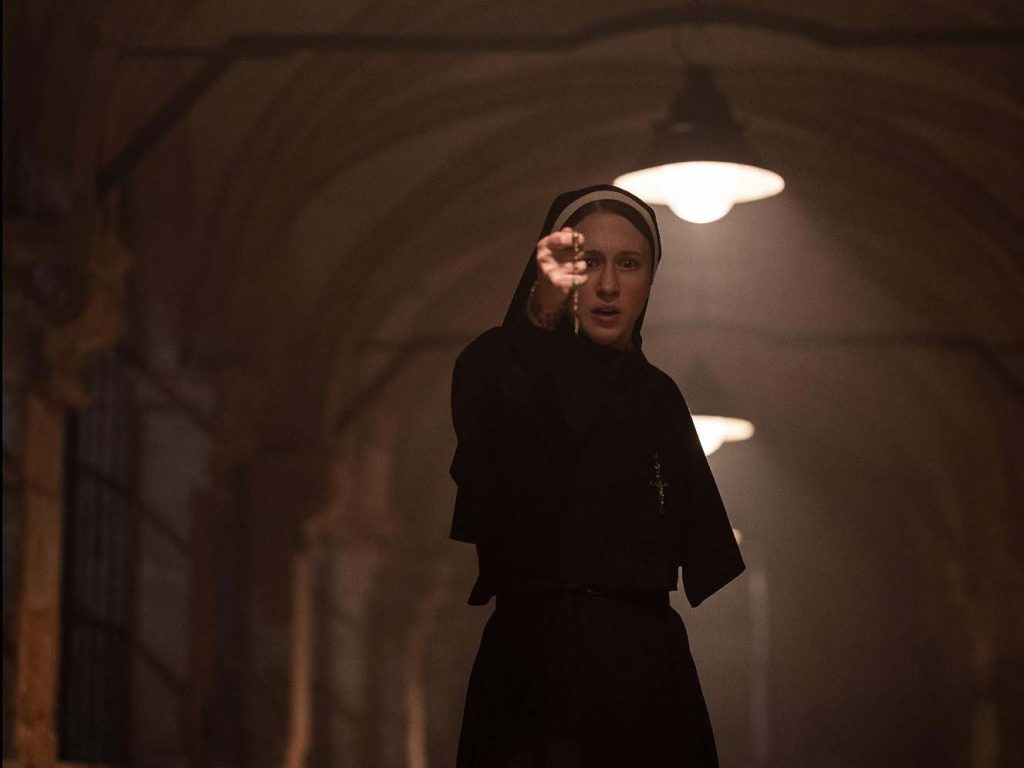 Though some characters may be familiar, audiences must get ready for new and more frightening scare sequences. "It's important that every movie that we make be a worthy successor to The Conjuring name, so we wanted to make sure that we had a really original story that did not feel derivative," Safran shared. "We love the idea of switching it up, and it's more of an investigation this time. Then the stories coincide in the third act for the big, exciting finale. We wanted to make sure that the scare sequences felt fresh and not derivative of the earlier films… it was just about making sure that we delivered on every front – true stakes, great characters, unique scares – and just an intensity that makes it live up to The Conjuring name. I think that [director] Michael Chaves brought it all together and that audiences are really going to enjoy The Nun II." 
The Nun II opens only in cinemas on September 06. Calendar your day with Valak and book your tickets to see The Nun II. Midnight screenings on opening day are also available!