MANILA, PHILIPPINES — On September 01, adobo Magazine hosted the latest SheCreative brunch session entitled "Braver, Bolder Brands," featuring three women that represent the sides of brand, design, and agency. Wunderman Thompson Philippine's Chief Executive Officer Golda Roldan closed out the discussion by revealing what makes her agency work.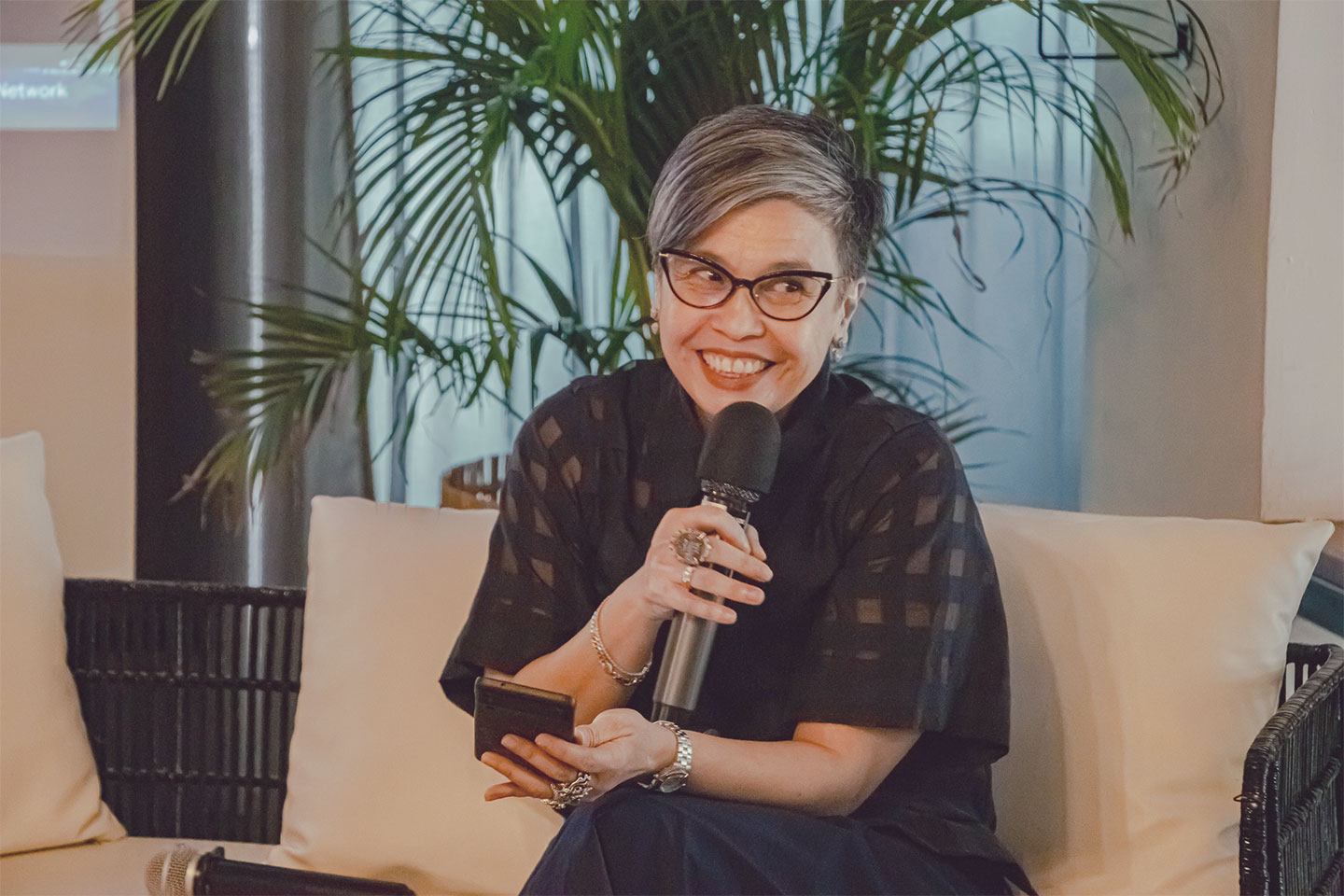 With a personal motto of "make things happen," Golda built Wunderman Thompson Philippines' culture with the spirit of inspiration in mind. As she put it, inspiration is where creativity, data, and technology meet; all vital to helping grow ambitious brands.
In her career spanning more than two decades, Golda has had a hand in major campaigns of well-known brands like Pepsi, Unilever, and Globe Telecom. She first joined J. Walter Thompson in 2006, then left in 2010 to work at Leo Burnett, and came back to J. Walter Thompson in 2013. During her first stint at the then J Walter Thompson, Golda helped bring home the Philippines' first ever Cannes Lions award for the Philippine Animal Welfare Society.
"One of our behaviors is creative bravery," she told adobo Magazine, "In anything that we do, we are always thinking, always taking the more bold option and not limiting creativity to just the creative department but actually everyone being creative in anything that we do."
Creative describes how we act, not the department we sit in.
Personally, Golda lives by the behaviors that build their agency culture, but for her, authenticity gives her a reason to be braver to do anything.
When asked if there is one thing that she would like Wunderman Thompson to be known for, she said: "It's an agency that they can go to, that will create inspiring work for them."
To drive her point, she shared some of Wunderman Thompson's most valued works.
Globe Telecom's film, "A Star Wars experience for all," tugs at the heartstrings as two boys prepare a home cinema, complete with water splash, moving chairs, and confetti, for their friend who was later revealed to be differently abled. The tearjerker speaks about inclusivity without much of a dialogue.
Meanwhile, for their mother's day collaboration with Johnson & Johnson, they paid homage to mothers who do not fit the cookie-cutter. From foster parents, members of the LGBTQIA+, to grandmothers who raise kids, Johnson & Johnson composed its own lullaby that let the non-traditional mothers know that they are not alone.
One of the noteworthy campaigns that Golda shared was "Right the Ride," which they created with the Commission on Human Rights to promote the Safe Spaces act in the Philippines. The campaign transforms the well-loved icon jeepney to remove the misogynistic slogans and replace them with gender-positive and respectful messages.
With a long history at Wunderman Thompson, the audience can certainly take Golda's advice and run with it.
Golda's openness to anything and everything has landed her where she is today, "I think what we need to unlearn is working in a box, there's really no template and when it comes to creative ideation, you have to be open about a lot of things."
Every month, adobo Magazine gathers influential female speakers in a breakfast session to celebrate the power and innate talents of women, as well as their ability to create a positive impact on culture, creative industries, business, and communities — providing a platform for women to connect, educate, and support each other in their endeavors and achievements. We explore the power and possibilities of an all-women network as we gather the country's most influential Filipinas who are instrumental in taking the first step towards creating a strong community of female leaders in Asia.
Watch the full video on-demand here.