HANOI, VIETNAM — Global brand and customer experience agency VMLY&R has been appointed by leading Vietnam fabrics manufacturer Everpia Joint Stock Company as the strategic brand partner for its flagship mattress and bedding brand, Everon, in Vietnam.
The announcement follows a six-month process by Everpia to find the right fit in brand experience (BX), customer experience (CX), creativity and reputation to reposition the Everon brand and provide the company with guidance and counsel around the overall direction and long-term vision of the business.
Because of its high-quality fashionable Korean-inspired design and fabrics, Everon quickly became a household name in Vietnam following its launch in 1999. The brand now boasts more than 500 showrooms and exclusive agents across the country. Like many brands, however, changing consumer demands and appealing to younger audiences has posed a challenge.
Working with VMLY&R, Everon hopes to relinquish its status as a leader in the market — maintaining the brand's core values that consumers already know and trust, whilst introducing new values to enhance its connection and appeal to Millennial consumers. VMLY&R will also be tasked with helping the brand to expand its product portfolio, creating product differentiation and improving market competitiveness, whilst also helping Everon to become a home fashion brand, using its textile experience to develop its own range of home textile products.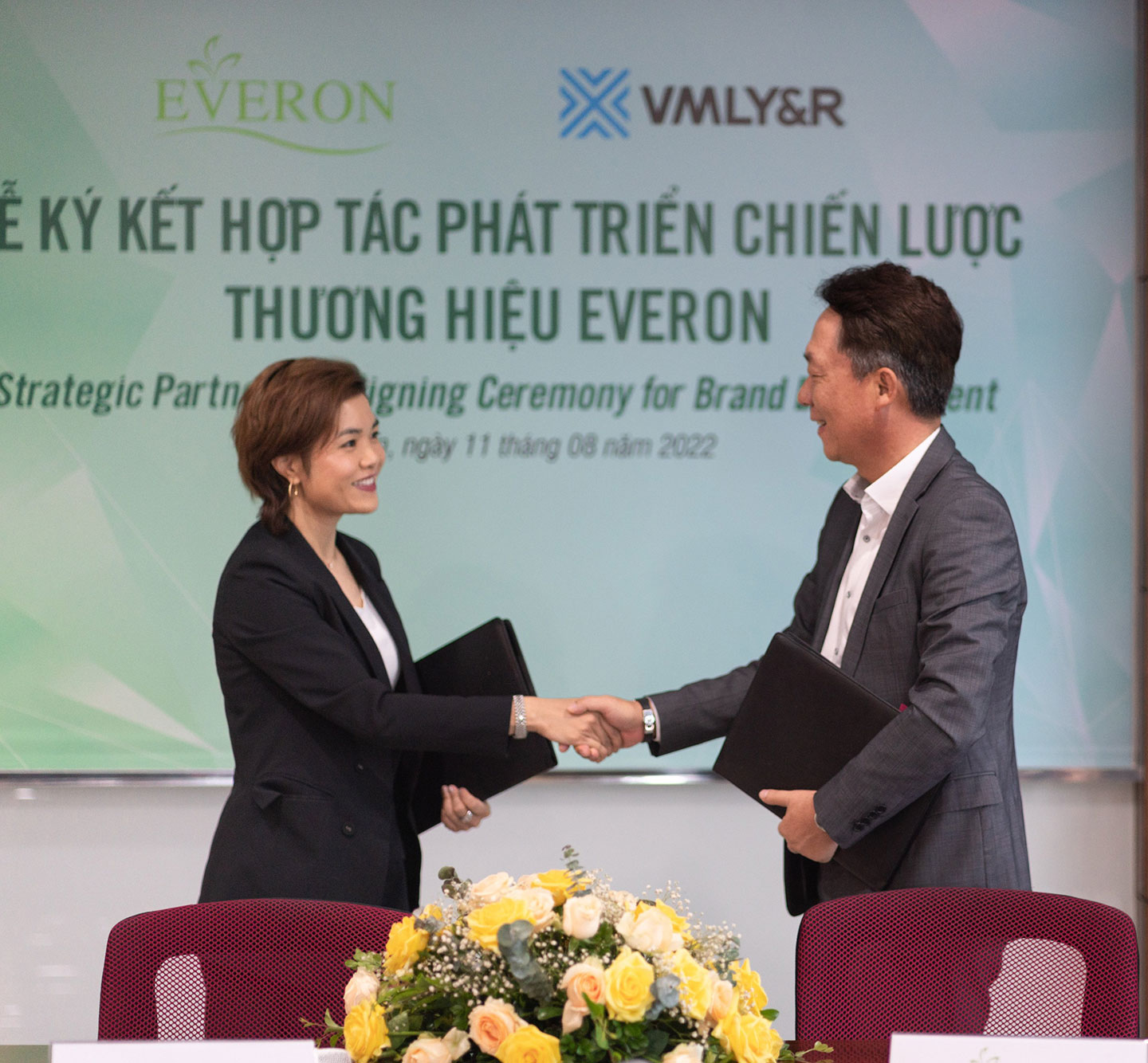 Commenting on the strategic partnership, Ha Nguyen, CEO, VMLY&R Vietnam, said, "Everon is an exciting brand with a lot of potential. Their ambition to reform their brand and expand the business beyond their current product portfolio is inspiring and we are committed to helping them to realize their vision – every step of the way. At VMLY&R we believe in harnessing creativity, technology, and culture to create truly connected brands that resonate with consumers in real and authentic ways. This means bringing together Brand Experience, Customer Experience and Commerce to create brands that stand the test of time by continuing to meet the demands of today's ever evolving consumer."
Lee Jae Eun, CEO at Everpia Joint Stock Company, said, "We are excited to be working with VMLY&R, who stood out to us due to their experience in building truly connected brands. We were keen to work with a partner who can help us to understand the market, consumers and new industries as the basis for building a robust and comprehensive brand strategy for Everon. This will involve every aspect of our business from product R&D and distribution, through to marketing, communications and point-of-sale, and we are confident that we have chosen the right partner to help us do this effectively."