MANILA, PHILIPPINES — As Valentine's Day draws near, many have also been sharing their sentiments about the possibility of finding "The One" in time for Hearts Day. Would someone believe even a potential date on Valentine's Day, #NasaLazadaYan?
For Jhasin Benito, her frequent orders on Lazada led to a romance that blossomed with her "Kuya Lazada" courier Marlon Cajucom.
"Nakilala ko si Jhasin dahil ako yung nagdedeliver ng mga parcel sa lugar nila. Naka-usap ko yung nanay niya ng isang beses kong mag-deliver at pinakitahan ako ng picture niya. Pagkatapos nun ay umasa ako na may mga delivery ako sa kanila, nagtatanong pa ako kung anong pangalan ng customer kahit na alam ko kung sino siya para lang makita ko siya palagi," says Marlon.
Sparks flew after deliveries led to conversations, and Marlon and Jhasin eventually tied the knot, and are now expecting their first child! As they celebrate their first Valentine's Day together as a married couple, Marlon shares that he wants to continue treating Jhasin like the queen she is to him.
"Salamat po sa trabaho ko na to at di ko akalain na makikita ko na pala ang taong matagal ko nang hinahanap at pinagdarasal. Ngayon po ay gusto kong bigyan si Jhasin ng special na regalo sa Valentine's Day, para maipakita ko ang appreciation ko sa kanya," says Marlon.
Lazada wishes #SanaAll to Marlon and Jhasin's story, and hope that he will find the perfect Valentine's Day gift for her! Finding gifts for significant others, friends and family really doesn't have to be difficult – people don't have to look far, because #NasaLazadaYan.
For the ones who are sentimental – Preserved Rose Flower Light
Flowers have always been associated with emotion of love, joy, affection, and romance. While a bouquet of roses might not survive until the end of February, this special preserved rose flower light does! It is the perfect gift for the sentimental ones who appreciate things that last forever. This can also double up as a night light that might remind someone of loved ones as it keeps them company at night.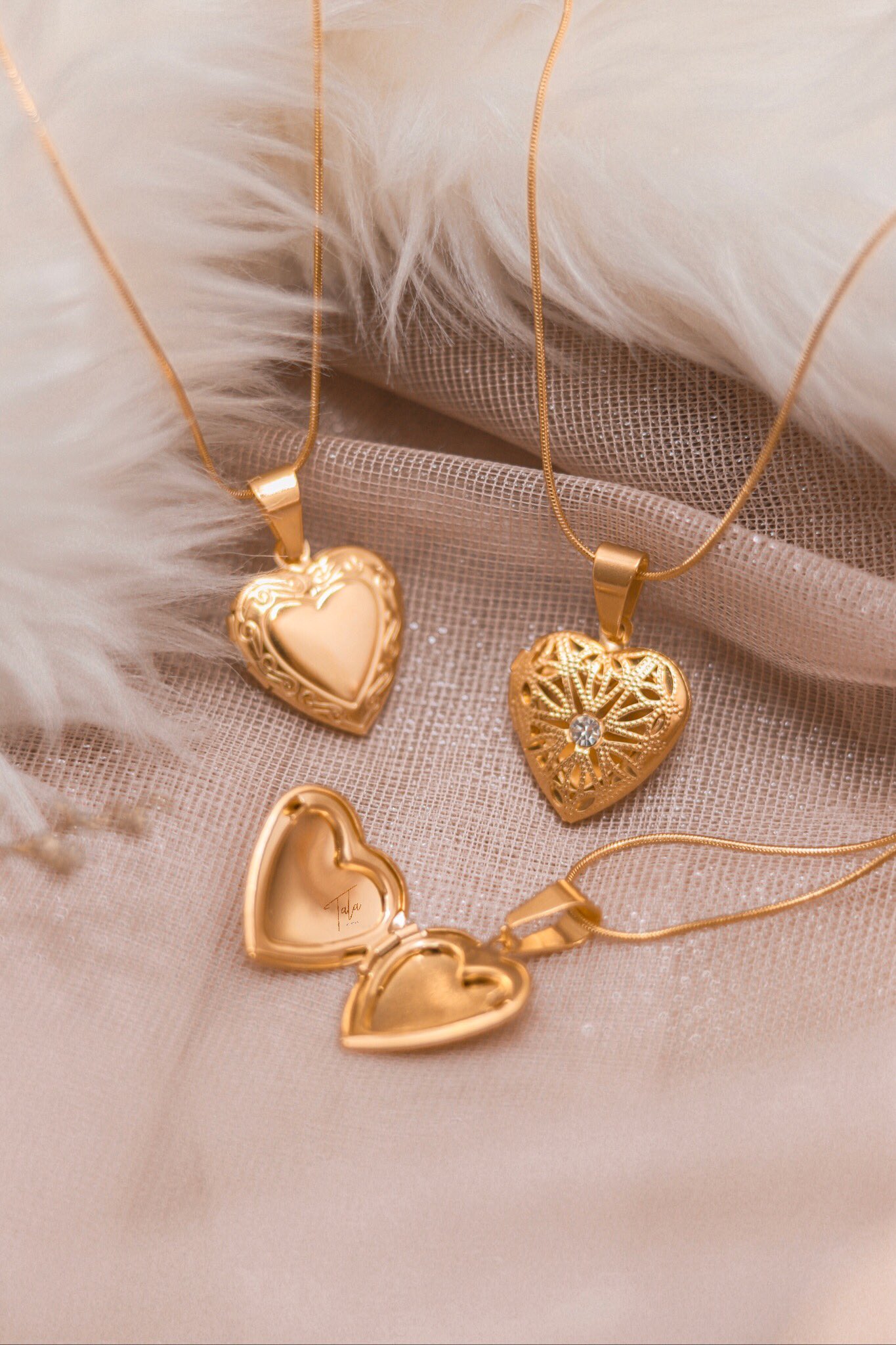 For the ones who love to keep it classic – Tala by Kyla Love Locket
One can never go wrong with choosing a quality, classic gift. This Love Locket from Tala by Kyla will surely make a loved one's heart skip a beat with its simple yet elegant design. Customers can opt to add their own twist by sneaking in a favorite picture together. It will be a sweet little surprise for any significant other when they opens the locket!
For the beauty enthusiast who misses getting ready – Ubeator 2-in-1 Hair Curler and Dryer
In a time where majority of events are held in the digital space, folks can't help but miss getting dolled up and ready to go out. Because going to a salon might be hard during this period, many people have turned to cutting or coloring their own hair. For the ones that have been taking to doing their own hair at home, this multi-purpose hot brush will be the perfect gift to elevate lockdown hair-dos and leave them looking salon-fresh for their next Zoom date.
For those who need a little bit of me-time – Scented Candle
If there's something everyone needs to have at least once a week, it's a breather. It's always a good idea to take a moment to pause and relax from the hustle and bustle of the world. This is a gentle reminder to treat oneself occassionally, such as by to a spa or self-care date at home. Valentine's day is not only about giving love to others, but also a perfect time to shower oneself with some love and appreciation. So take a relaxing bath, listen to some favorite tunes, and light a scented candle to give oneself a special treat!
For those who have physical touch as their love language – Weighted Blanket
This year, people continue to adjust to a new lifestyle brought about by the pandemic. Everyone had to abruptly put on pause many little things they were all accustomed to, such as gatherings with friends, traveling, and most importantly, hugs. This year, people have to refrain from sharing hugs and kisses as they celebrate the day of love, but at least this weighted blanket has them covered (literally). Studies have shown that weighted blankets offer a ton of benefits – such as calming a restless body, reducing feelings of anxiety and stress, and improving sleep. This is perfect to cap off a long day of working or studying at home, to ensure one can get a good night's rest.
For the ones who love capturing every special moment – Kodak M35 Non-disposable camera
As good as it might be to "live in the moment," there are occasions where anyone can't help but feel the need to immortalize experiences and life events in pictures, so people have something to look back to and re-live those special memories. With trends from the 90s and early 2000's circling back, the Kodak M35 Non-disposable Camera also lends a certain aesthetic film effect when capturing unforgettable moments.
For the certified Plantitos and Plantitas – Nordic Ceramic Vase
The surge of plantitos and plantitas rose during the onset of quarantine, and it seems like there is no stopping the green-thumb community from extending their roots to every Filipino home. It is said that owning indoor plants can provide several health benefits, such as enhancing one's mood, increasing creativity and reducing stress. These Nordic Ceramic Vase are a great option to enhance one's room aesthetic while housing their favorite indoor plants!
For the coffee connoisseurs – Manual Drip Coffee Maker
Stepping into cafés and being welcomed by the invigorating aroma of coffee, and curbing the temptation to purchase all the pastries in sight are experiences that many people are definitely missing. For the coffee lovers out there, this manual drip coffee maker will leave one's home smelling like their favorite café. This might even encourage someone to learn a new skill and make their barista dreams come true!
For the food and K-BBQ lovers – Portable electric grill
There are days when cravings get the best of people, especially if they are for food that can't be delivered to our doorsteps. Luckily, this portable electric grill will be able to recreate one's favorite Korean BBQ dates! Until people can get to fly to Korea again, in hopes to run into our favorite K-drama and K-pop stars, they can enjoy grilling classic samgyeopsal and veggies at home. As Korean superstar Lee Min-ho always says, add-to-cart!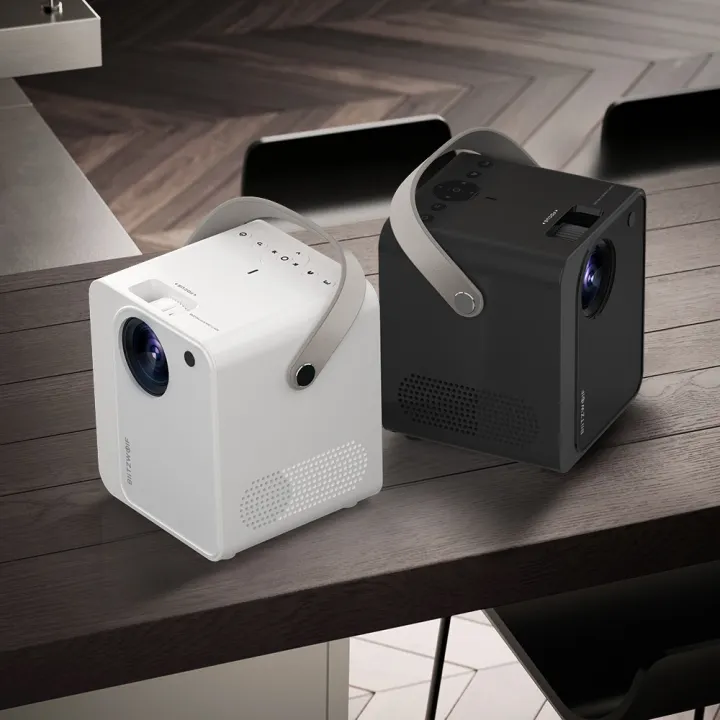 For those who have quality time as their love language – Outdoor Movie Projector
Going to a cinema has been close to impossible during the pandemic, but what's not to love about a private movie night experience at home with a special someone? With this portable movie projector, one can now spice up their date nights and recreate the cinema experience in their cosy abode!
In search of Valentine's day gifts for a special someone? Visit the Lazada website on lazada.com.ph, https://www.facebook.com/LazadaPhilippines, instagram.com/lazadaph/, and https://twitter.com/LazadaPH.