COLOGNE, GERMANY — We've all been there. You're almost done shopping when you suddenly see a product on the shelf that is so much better than the one you already have in your trolley. Are you really going to go all the way back to the original shelf where the product you are relegating was originally displayed? Most of us take a quick glance to make sure no one is looking, before placing it on the next best shelf.
Creative agency Serviceplan Cologne's new campaign for Heinz takes this all too human moment and turns it into a hilarious brand experience with the tagline: "When you drop everything for Heinz." In the new Heinz Mayonnaise campaign, the competitor mayonnaise ends up between toothpaste, fruit, and baking mixes – with Heinz taking pride in place in the shopping trolley.
Serviceplan Cologne Creative Managing Director Andy Wyeth added, "We are so proud to work with Heinz and to kick start our creative partnership with this campaign. This idea is such a great example of the power of an insight and I think this one, in particular, is relatable for most people on the planet. Every time I see a misplaced product now in the supermarket, I am reminded of Heinz. That's how advertising should work."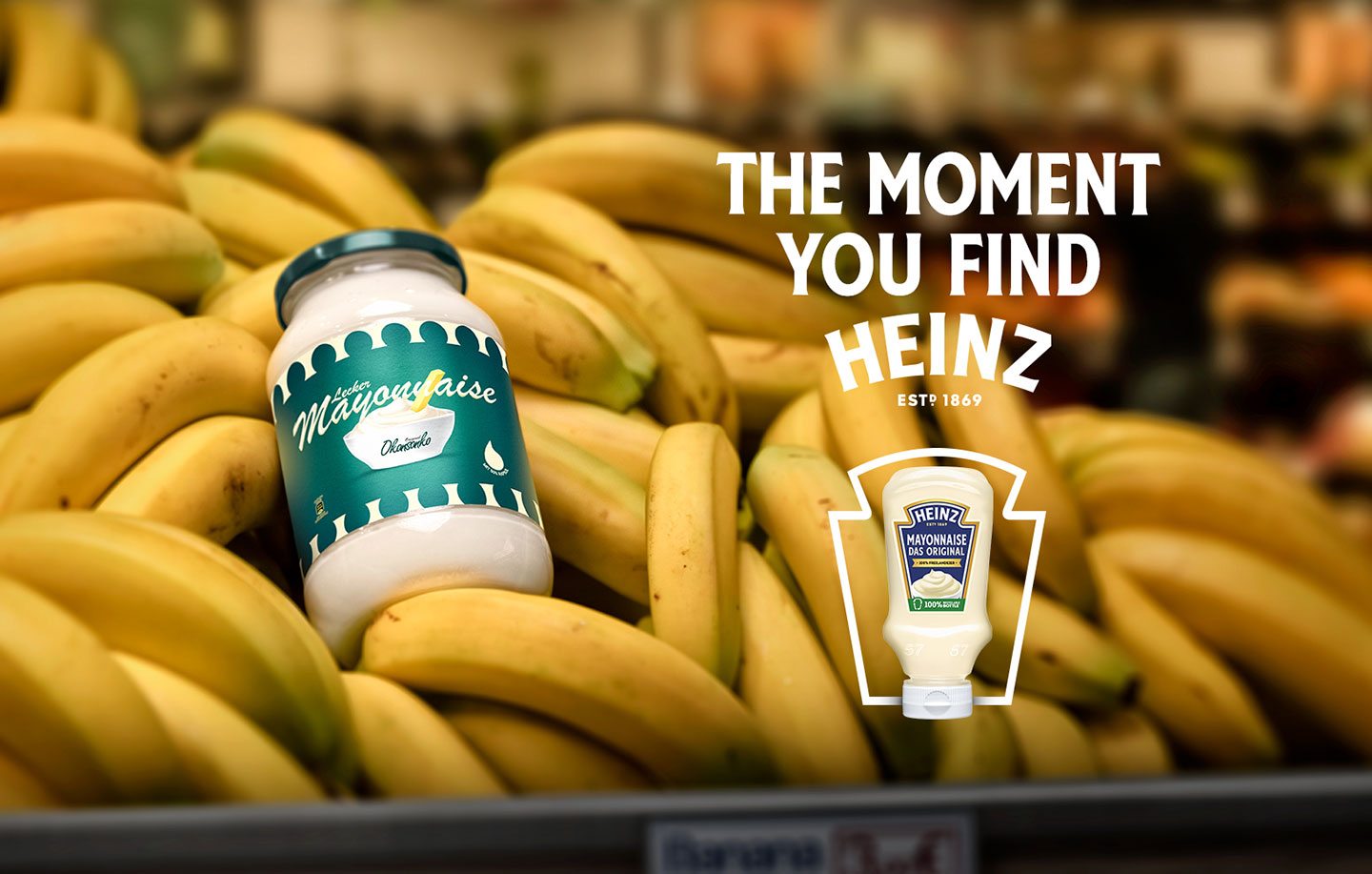 "When buying groceries, many factors decide which product ends up in the trolley and which gets dropped. With our Heinz Mayo, the decisive factor is very easy to grasp: It just tastes really good – so good that you leave all other mayonnaise brands behind," explained Kraft Heinz Company Brand Manager Retail Josephine Jung. "The new product campaign shows exactly this moment of decision when the spark is ignited."
The integrated campaign will be played throughout Germany across a wide range of communication channels. It is the first major project in a series of Kraft Heinz Company investments in its mayonnaise range. The spot can be seen in various cut-downs online on Heinz's social media channels. In three major cities across Germany, it is accompanied by extensive campaign assets with giant posters and ad shells in-store, OOH, and at the POS. Neverest, part of the Serviceplan Group, was responsible for agency production. Markus Miarka was the Director and Torsten Gerst Executive Producer.