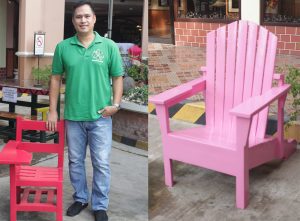 MANILA, PHILIPPINES — After five months of working to scale high-impact solutions for plastic recycling and upcycling across five Southeast Asian countries, the Plastic Waste to Value Southeast Asia Challenge program has successfully concluded. A total grant of $72,000 has been awarded to the cohort, including Envirotech from Davao City, to further boost their operational capacities and improve working conditions, enabling them to manage, process, and recycle larger quantities of plastic waste.
"I will utilize the grant to incentivize waste pickers, conduct necessary upgrades to machineries, and hire new production workers. With the help of a marketing and social media consultant that the program provided, I learned to strengthen my current marketing strategies, and have reached out to more potential business partners and investors," shared Winchester Lemen, Envirotech CEO.
The program, led by The Incubation Network, in partnership with the Global Plastic Action Partnership, UpLink by the World Economic Forum, and the Alliance to End Plastic Waste, has provided tailored development support for Envirotech (Philippines), Kibumi (Indonesia), Plastic People (Vietnam), Bank Sampah Bersinar (Indonesia), and TerraCycle Foundation (Thailand).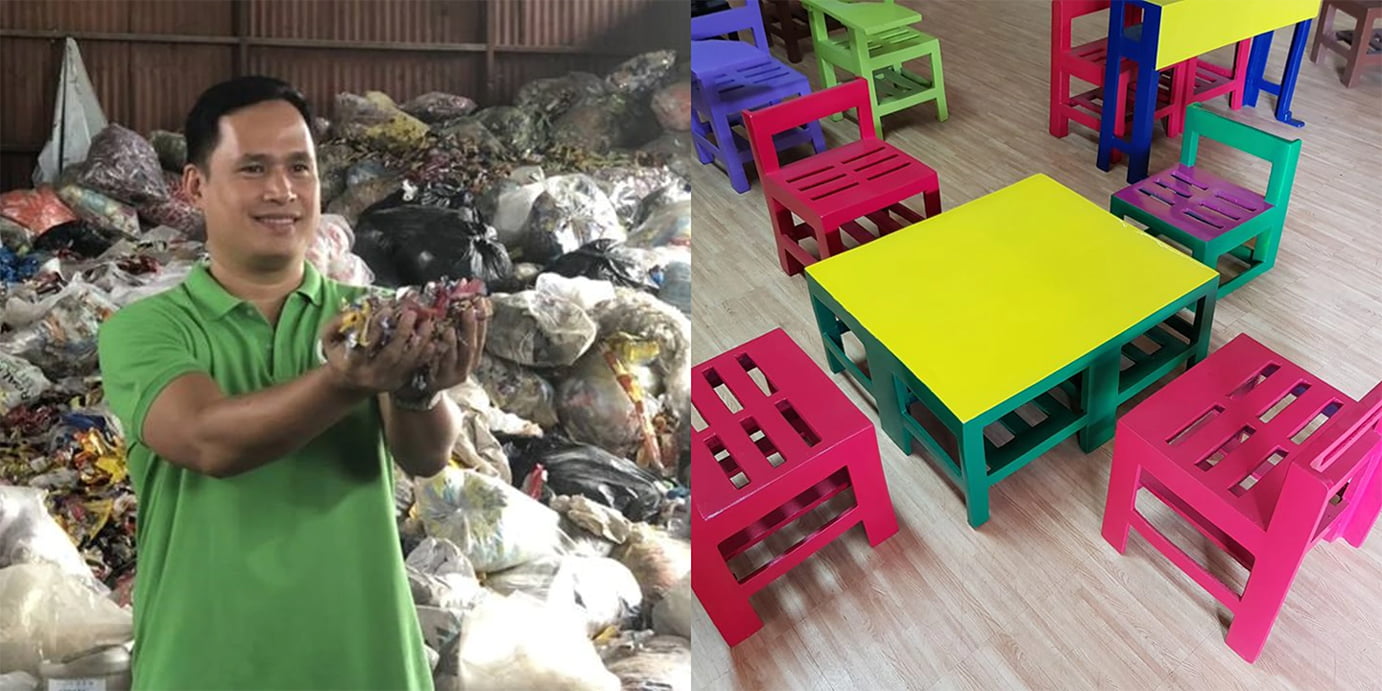 Tailored business scale-up support
The cohort had access to a range of resources and support throughout the program, including workshops, mentor matching, and networking opportunities. To prepare for scaling up their businesses, they participated in workshops focused on waste management and recycling, marketing, and more. The insights and advice gained from these workshops helped the cohort to fine-tune their marketing strategy to cater to new audiences and develop a better understanding of the dynamics of diverse markets.
A group of nine experts, comprising business leaders, finance professionals, marketing and public relations experts, and investment specialists, served as mentors to the cohort, providing them with specific guidance and direction toward achieving their growth objectives.
"This tailored program introduced us to experts that could support our identified needs, and both experts that were paired with us are very well connected. Based on the learnings of the mentorship, we are now going to develop our marketing strategy and campaign," said James Scott, Executive Director, TerraCycle Foundation.
In February 2023, the program concluded with a virtual showcase with UpLink, the Global Plastic Action Partnership, and the Alliance to End Plastic Waste, where the cohort demonstrated their growth and development. The showcase also helped to foster more connections, indicating promising collaboration opportunities.
"Coupled with our support for the Plastic Waste to Value Southeast Asia Challenge cohort, we have extended our business scale-up assistance to 358 other startups within three years, with a result of close to 148,000 metric tonnes of plastic waste diverted," said Simon Baldwin, Global Head of Circularity, SecondMuse. "SecondMuse's unwavering commitment to enhancing the plastic waste value chain and promoting upstream solutions is set to continue in the upcoming year, with a focus on driving progress and innovation in this critical area."
"Innovative solutions are crucial to mitigate plastic pollution. High-impact and inspiring trailblazers provide a glimmer of hope on how to take action against the impending plastic crisis through innovation. We look forward to supporting the Top Innovators to scale impact through increased visibility, expertise and learning opportunities and relevant connections through the UpLink platform," said Poonam Watine, Impact Specialist, UpLink.
"Since its inception, the Alliance has been involved in the region's dynamic start-up scene, connecting with many entrepreneurs pioneering innovations and novel business models to improve plastic waste management and circularity. We strive to support start-ups to be able to demonstrate solution models that are technically feasible and economically viable, positioning them for investment, scaling, and replication. The Incubation Network's programs have been a key part of this journey, uncovering and enabling the advancement of dozens of ventures that demonstrate a real commitment to solving the plastic waste challenge in the region, inspiring us all to do more," said Nicholas Kolesch, Vice President, Projects, at the Alliance to End Plastic Waste.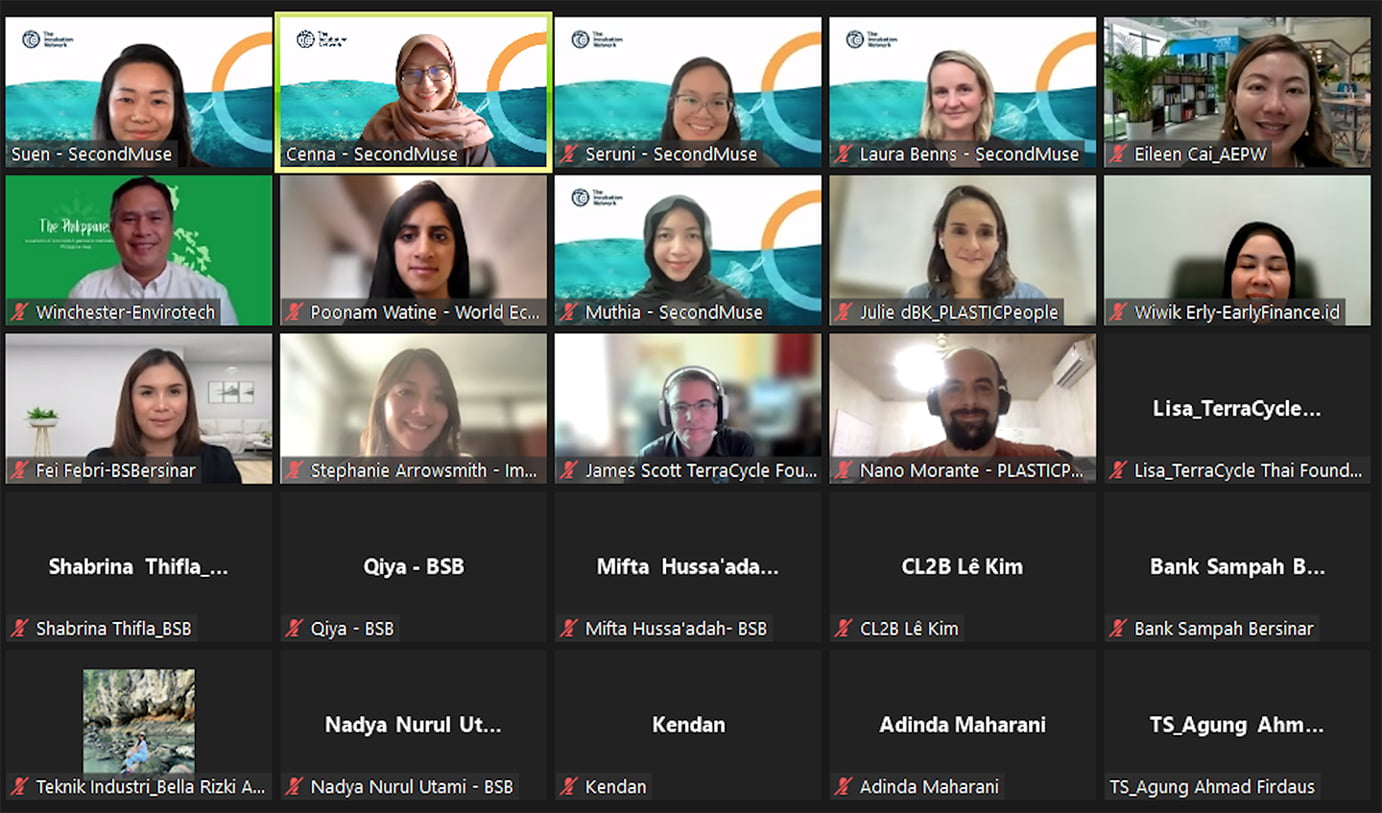 Funders for The Plastic Waste to Value Southeast Asia Challenge
This program is funded by the Alliance to End Plastic Waste, and supported by SecondMuse, The Circulate Initiative, Global Affairs Canada, and DEFRA.
Part of a highly collaborative community of startups and entrepreneurs, investors, partners and programs, The Incubation Network works together with industry players to tackle key barriers to address plastic leakage and advance a circular economy. This includes sourcing and supporting, to scaling early-stage or pre-investment solutions and connecting compatible ecosystem players to reinforce the value chain in waste management and recycling.
Established in 2019, The Incubation Network is a partnership between non-profit organisation, The Circulate Initiative and impact innovation company, SecondMuse. The Incubation Network is open to interested collaborators, corporations, and mentors, looking to address plastic leakage and advance a circular economy in South & Southeast Asia.
For more in