MANILA, PHILIPPINES — Located at the heart of Metro Manila, Jade's Temple Brewery takes pride in using only the best ingredients for its craft beer. Since its official launch in 2021, this new player has enjoyed a steady rise in the industry due to its unique ability to create exciting flavors: Apple Cinnamon, Peppermint Mocha, and Pumpkin Spice were just some in the holiday lineup that received a warm reception at its first pop-up in 2021.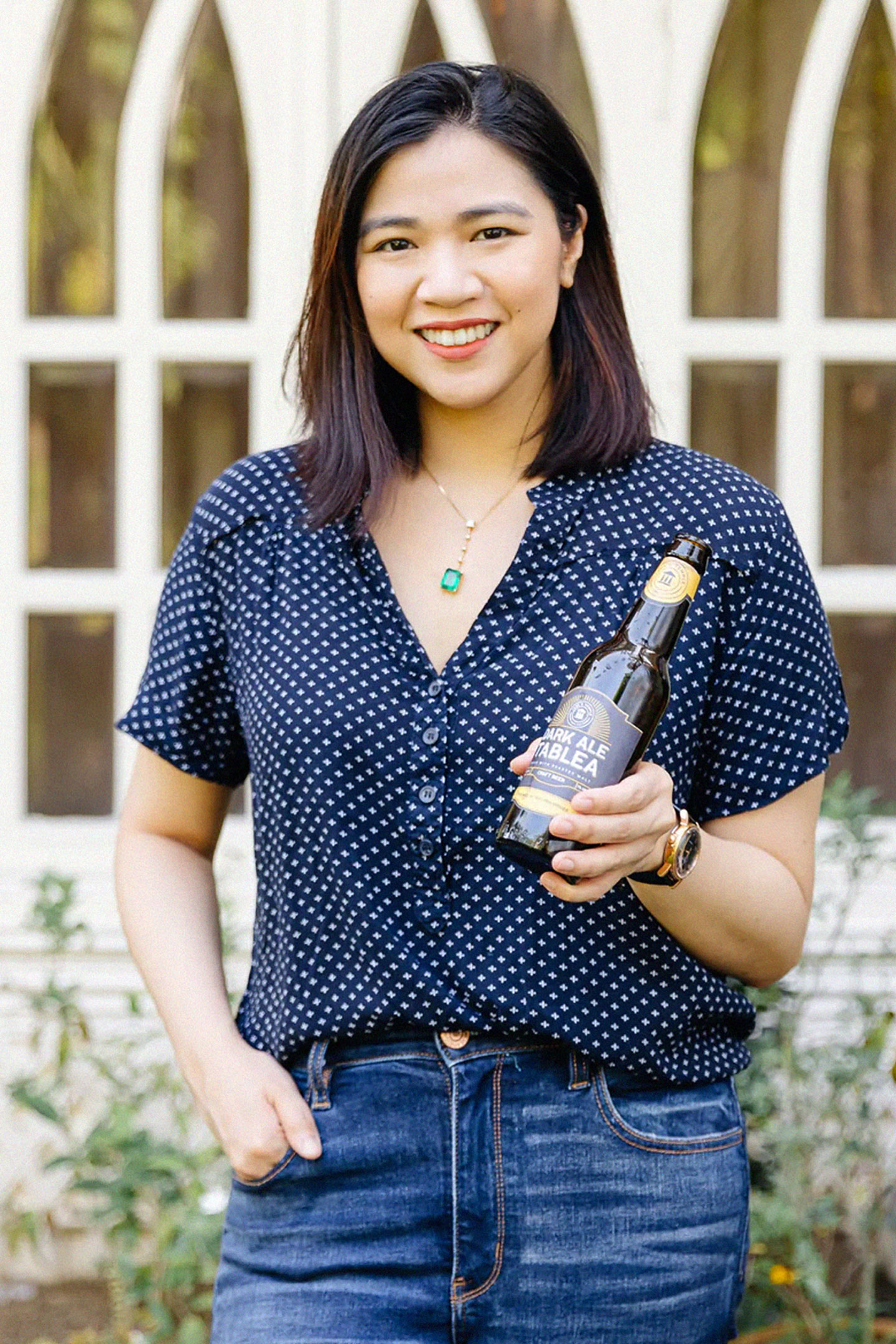 The microbrewery currently boasts 10 kinds of beers, including crowd-favorites such as Toasted Mallows and Cookie Dough.
Despite the playful flavors the brand is known for, a woman incredibly serious about her craft leads the team at Jade's Temple. Head Brewer and Founder Dea Suyosa is not only passionate about what she does, but she's exceptional at it too. On average, Dea spends 12 hours a day at the microbrewery, where she finely tunes, tweaks, and ages her craft beers to give them quality taste and distinction that aren't typically found in mass-produced beers.
Dea sat down with adobo Magazine to talk about what it's like to be one of the few women leading an entire microbrewery in the country, and why she continually challenges her own ingenuity to provide Filipinos with a seasonal variety of beers.
adobo: How did your brewing story begin and when did you come up with the idea for Jade's Temple?
Dea: We actually started as a hobby during the pandemic. Since college, I've enjoyed exploring different styles and types of beer, but I only started homebrewing as a serious hobby in 2020. That's when I began sharing my creations with friends and family who gave me their comments and suggestions, and, ultimately, the encouragement to introduce [my beers] to the Filipino market. During that time, I focused on research and development to create my own recipe and signature malt for Jade's Temple. That's when I also tried out our very first craft beers, which are the Toasted Mallows and Salted Caramel.
At Jade's Temple, our mission is to be the gateway to the world of craft beers. We aim to be friendly to the taste of every Filipino with upfront labels that make it easier for even non-beer drinkers to understand. Our beers are for everyone to try.
What does it mean to "create unique craft beers?" Take us into your process and what it means to create in this context.
We go back to the definition of craft beer, which is generally made from a combination of traditional and non-traditional ingredients for distinctiveness by a small brewery. To create craft beers, it's important to have precision. I always ensure quality and taste before releasing something to the public.
There's a lot of time and effort that goes into what we do. From mashing the malt and boiling the hops to cooling the wort and fermenting the beer, it's a process only made possible by the blood, sweat, and tears of the team. Not to mention, we're always hauling heavy, industrial equipment and carrying sacks of ingredients and cases of beer from room to room.
I'm in the brewery 12 hours a day and, with my knowledge and creativity, I think what I do is an art form.
What is the local Filipino brewery scene like, and how is Jade's Temple unique in this space?
The Filipino craft beer community is so diverse, it's filled with brewers that are internationally awarded and those just starting out. They've been so welcoming to me, and I'm grateful for the help of mentors like Eugene from Brewha who help me set up the facility, and Fred from Boondocks Brewing who is internationally acclaimed and one of the few people I look up to.
In the beginning, there were a few people who tried to discredit me and my work. They said Jade's Temple wasn't craft beer. Although that was challenging, it only pushed me and made me feel more motivated as a brewer. In terms of uniqueness in this space, I played with several combinations of taste, while also ensuring that Jade's Temple was tailor-fit to the taste of Filipino people, which is refreshing and crisp.
Jade's Temple's first public appearance was during The Tasting Club's Holiday Fair at Rockwell Powerplant Mall where the team prepared its first-ever Christmas Holiday Craft Beers. The collection was a hit. What was that moment like for you?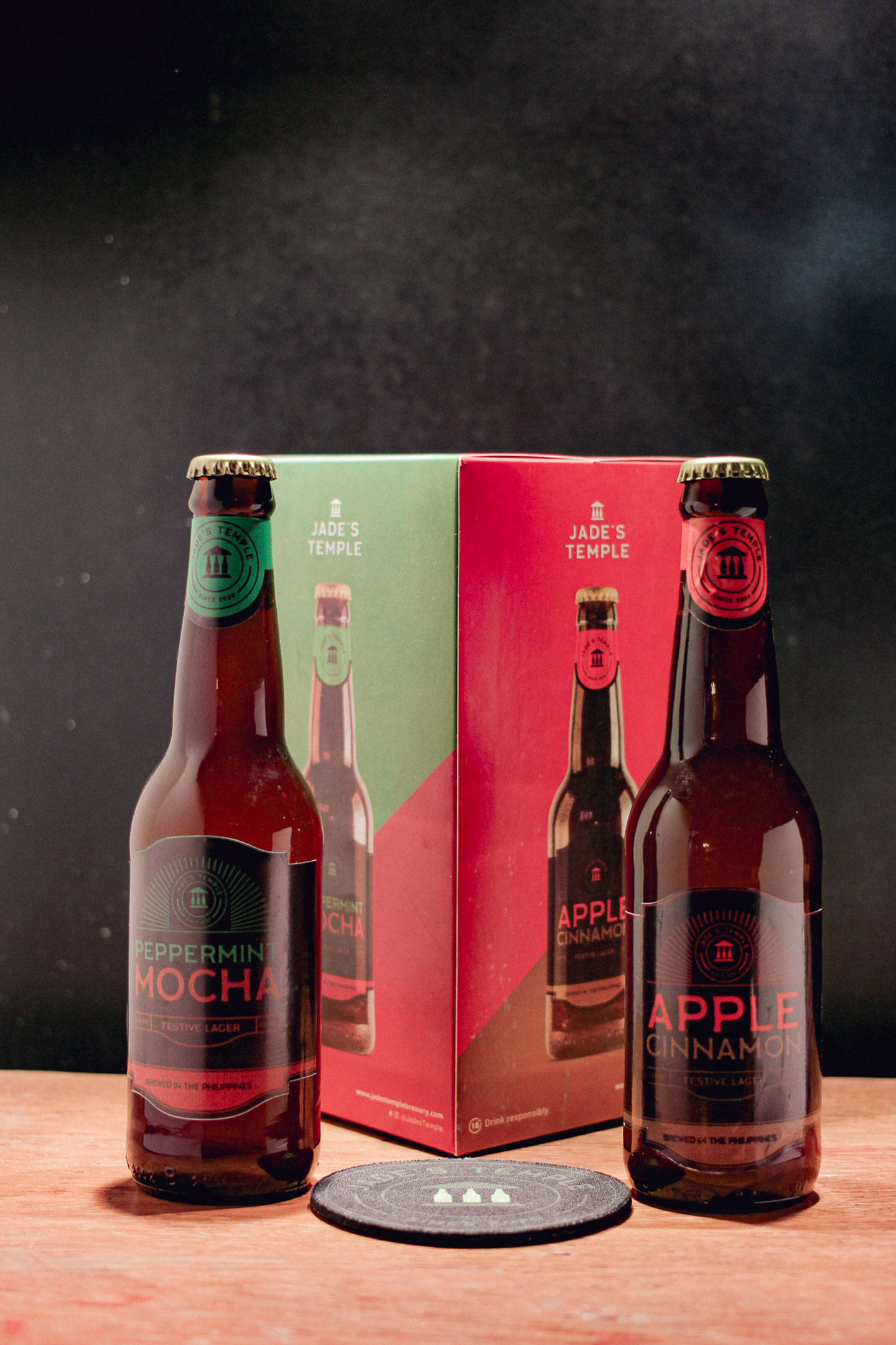 I felt very thankful and happy as all my sacrifices, hard work, and perseverance proved worth it. The support our team got was overwhelming. Although I was just homebrewing at the start, I became incredibly motivated after the success of the launch of our first-ever Christmas Holiday Craft Beers. At the start of 2022, this propelled us to build our microbrewery facility, start our own website, and gather a team to help us out. Every day is a new opportunity to learn, and I am so grateful for everyone, especially our loyal patrons, who supported us from the very start.
You're one of the few women leading an entire microbrewery in the country. What has your experience been like in this industry? Have you encountered any gendered stereotypes or stigma in your work? How have you overcome them?
Luckily enough, I haven't experienced gender stereotyping in the industry. However, there were instances where we were publicly discredited. It was to my disappointment when we were called "just flavored beers," especially after I dedicated myself and invested my life's savings in this. But like I said earlier, this eventually motivated me to prove myself even more.
I've worked hard to be credited as a brewer in the Filipino community, and I'm one of the few young women in the industry. In the same way that I was supported, I would love to help those starting out.
Letting your products lead the way for other brewers, what kind of progress do you wish to see for the microbrewery industry as a whole?
I love how a lot of our industry's greats welcomed and mentored me. The space is so inclusive, and I wholeheartedly appreciate the effort so many people have put in to make me feel comfortable. As Jade's Temple continues to grow, I'm happy to guide newcomers in the world of craft beers.
What's next for Jade's Temple?
With where the brand is right now, I want us to continue giving knowledge to Filipinos about local craft beers and appreciating our own. Furthermore, I plan to start competing internationally in 2023 because I would like to represent the creativity and ingenuity of our people. Whether I win or lose, it's still going to be a learning and motivating experience for the entire team. Being a woman in an industry typically comprised by men, I would love to be the face of women's confidence and creativity. In this world of beer, I aspire to further welcome more people here.