MANILA, PHILIPPINES — The creative industry is brimming with tons of amazing ideas, so it's no surprise that there's never a shortage of great campaigns to admire and celebrate.
From gripping stories and new perspectives that embody what a brand stands for to new fun ways people can engage with a brand, here are campaigns that caught adobo Magazine's eye this week:
Cutwater's two campaign films for Intuity Medical's new POGO Automatic are witty takes on the ease that a no-hassle blood glucose monitoring system can provide to those who need it. The two mockumentary-type spots — one featuring nudist pickleball players who aren't comfortable wearing anything and another portraying the chaos that follows attempts to check your glucose in a cramped bathroom stall — are hilarious scenarios that show the seamlessness that you just can't miss out on.
It's one thing to make music about sustainability; it's another to actually make music using the literal products of that sustainability. In partnership with F5 Shanghai, Grammy Award winner Dana Leong used technology to convert vegetables from the farm of agricultural brand Zhaori Weipin into musical instruments. From the use of sustainably-grown produce in the creative process to the seamless of nature sounds reminiscent of farmlands in the music, the concert was the perfect way to bring the unlimited potential of sustainability to a broader audience.
With bustling cities like Hong Kong come overwhelmed and stressed citizens. So, KFC Hong Kong is giving people an extra push to take a break from their daily lives by gamifying that escape with something almost as addicting as the iconic fried chicken. Through an immersive VR game set in a Hong Kong-inspired virtual world, players can disappear into the fun, blissful realm and earn points to rack up their rewards of real-world fried chicken from KFC.
Speaking of KFC giving people a break, there's no one more deserving of it than moms. For Thailand's Mother's Day, KFC partnered with other big-name brands — ones, specifically, whose mascots are matriarchal characters — to let moms rest. Where people often saw mothers cooking or serving food in logos or brand names pertaining to moms, they saw Colonel Sanders taking their place instead.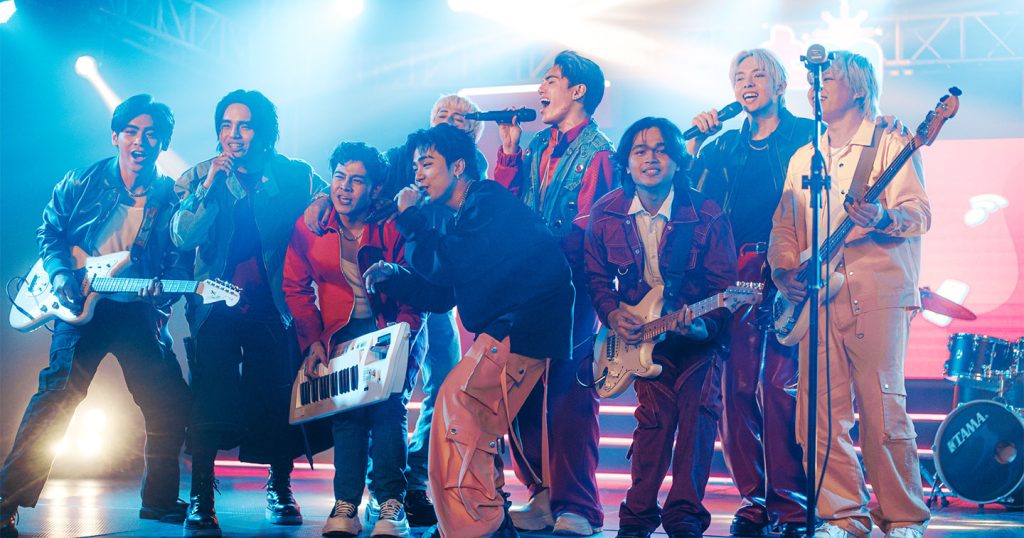 TM just realized its first-ever anthem — one that exudes the joy and heart of Filipino solidarity and togetherness. To make sure they get a hit, they tapped two OPM icons to take the lead in creating the track: pop-rock band The Juans and P-pop kings SB19. What followed is "Team Tayo" — a catchy, powerful song that captures the beauty of this star-studded collaboration and the message of Filipino community that TM continues to center and empower.
Here's a look back at adobo Magazine's weekly campaign picks.