BEIJING, CHINA – PAGEONE Group CEO Ron F. Jabal, APR has been recognized as  People of the Year 2020 in the Golden Flag Awards (GFA) – the most prestigious award giving body for public relations and communication professionals in China. The recognition was announced during the awarding ceremonies held in Beijing, China.
The GFA People of the Year Award is bestowed on visionary, strategic, and innovative communication professional elites who lead the development of PR and communication professions in China and the Asia Pacific. Winners were chosen among nominees based on their contributions, achievements, reputation, team influence, PR thoughts, and innovations in the marketing field. 
Mr. Jabal is the first and only Filipino awardee and one of the only two from Southeast Asia who received the prestigious award. The other six awardees were leading PR and marketing professionals in China. 
Prior to the awarding ceremonies, Mr. Jabal was one of the keynote speakers in the Upright Influence and Sustainability Summit also held in Beijing participated by leading PR professionals in Asia Pacific.
"Allow me to congratulate you for winning the award of "People of the Year" of Golden Flag Award 2020. Your win was announced in the Golden Flag Award 2020 Ceremony," Mr. Richard Wang, GFA representative, disclosed in an email sent to Mr. Jabal. 
He also  thanked the PAGEONE executive for his talk during the Summit saying   "our audiences were pretty astonished by your presentation about Chinese brands' performance in the ASEAN market. Mr. Wang added, "They hope to see more presentations (from you) as we look forward to working with you more often in the future, " Mr. Wang added.
"I am thankful and humbled by this recognition. This is especially heartfelt and appreciated as the award came from our peers in China and Asia Pacific. I share this award with our excellent team in PAGEONE Group. This award both encourages and challenges me and my team to further improve our craft to continue providing excellent, innovative and creative communications solutions to our partners and clients, " Mr. Jabal said. 
The  GFA People of the Year Award is part of the larger Golden Flag Awards designed to display outstanding PR communication cases, and distinguish brands from the perspective of Influence.  Founded in 2010, the GFA  recognizes successful PR cases annually from worldwide brand owners, PR, advertising, marketing, and digital agencies. Since its inception, the GFA had already established cooperation with 32 PR professional organizations in the Communication industry around the world and its influence had reached 15 countries/regions.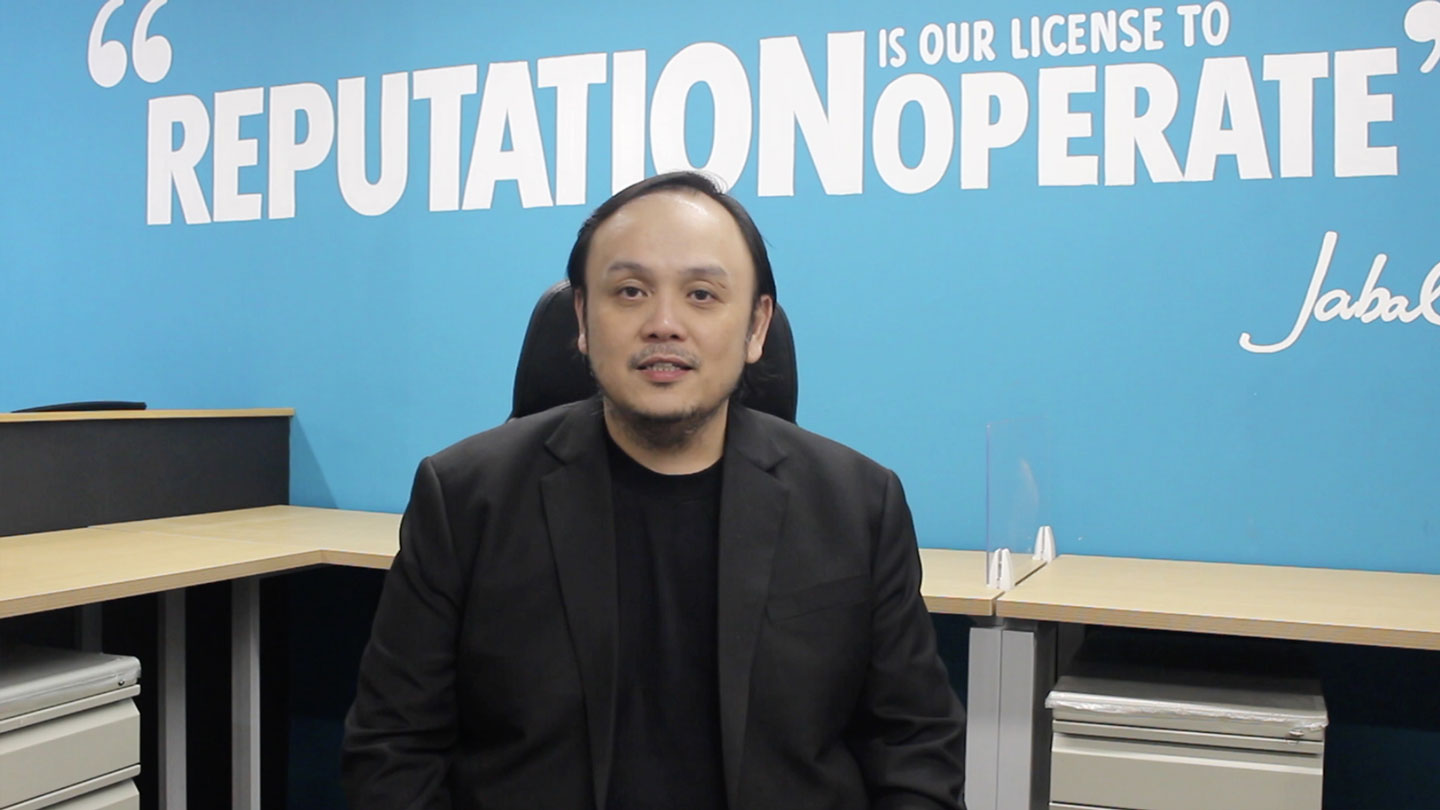 Mr. Jabal was recognized for his more than 25 years of professional experience in public relations. He currently manages the five-year old award-winning communications consulting agency, PAGEONE Group that has already won four (4) Agency of the Year Awards; has helped clients win four (4) Grand Anvil Awards and three (3) Platinum Award from the Public Relations Society of the Philippines.  PAGEONE won ASEAN Agency of the Year Award in Malaysia in 2019. To date, the agency has already been recognized in Japan, Hong Kong, Singapore, Vietnam,  Malaysia, Canada  and the Philippines with more than 200 metals.
Mr. Jabal is a globally recognized PR professional serving as Lead, Crisis and Risk Management Working Group of the Asia Pacific Association of Communications Directors (APACD) and a thought leader of the UK-based International Public Relations Association (IPRA). He is also a member of the Public Relations Society of America (PRSA) and the International Association of Business Communicators.
He is currently pursuing PhD in Sociology at Dela Salle University Manila.