SINGAPORE — When it comes to high-quality yet affordable womenswear, Love, Bonito is one of the top brands that comes into mind. The Singapore-based company has positioned itself in a unique yet much-needed niche in the market — catering to Asian women's bodies and styles. While many fashion giants remain popular among Asian women's wardrobes, it's no secret that these brands are mostly designed for Western women's physiques. As a result, there's quite a noticeable gap in the market where international brands' clothes don't cater to the Asian woman's fit — be it the length, size, how it fits, and even the quality of fabric apt for Asian countries' climates. 
Love, Bonito believes that thoughtfully designed apparels have the ability to make women feel empowered; with the right dress on, women could feel unstoppable. The brand is dedicated to make every Asian woman feel beautiful and confident in her outfit, with measurements that perfectly fit her petite body, silhouettes that hug her curves just the right way, and colors that compliment every Asian skin tone — all for a price that won't burn a hole in her pocket and with high-quality materials that will last a long time.
As the brand quickly grew popular in its home country, it realized that the demand for clothing designed specifically for the Asian woman's physique is high not just in Asia, but in other parts of the world as well. In the last quarter of 2022, Love, Bonito had its first series of pop-up shops in Manila as part of the Singapore-based brand's plans to expand on a global scale.
To learn more about how the brand is beginning to introduce its apparels worldwide, what efforts its team is making to build the brand and company from within, how it's continuing to address Asian women's wardrobe woes, and how the brand strives to empower Asian women through different channels, adobo Magazine spoke with Love, Bonito's Co-founder Rachel Lim and CEO Dione Song to share their insights and stories with us.
Rachel: Since we started shipping to the Philippines in 2019, we have grown a strong and loyal customer base! Through our constant interaction with our customers over the years, we realized that our #LBCommunity in the Philippines has taken a liking to our padded pieces, dresses with pockets, outfits with back details, and our in-house prints. Many have shared that our padded outfits allowed them to dress bolder since the barrier of choosing the right bra for the outfit is now removed. The team also takes a lot of effort in choosing the right colors that flatter Asian skin tones, so it is not surprising that our unique hues are well-loved. By truly taking time to understand our customers and their preferences, we'll then be able to offer more of the preferred styles to our Filipino #LBCommunity!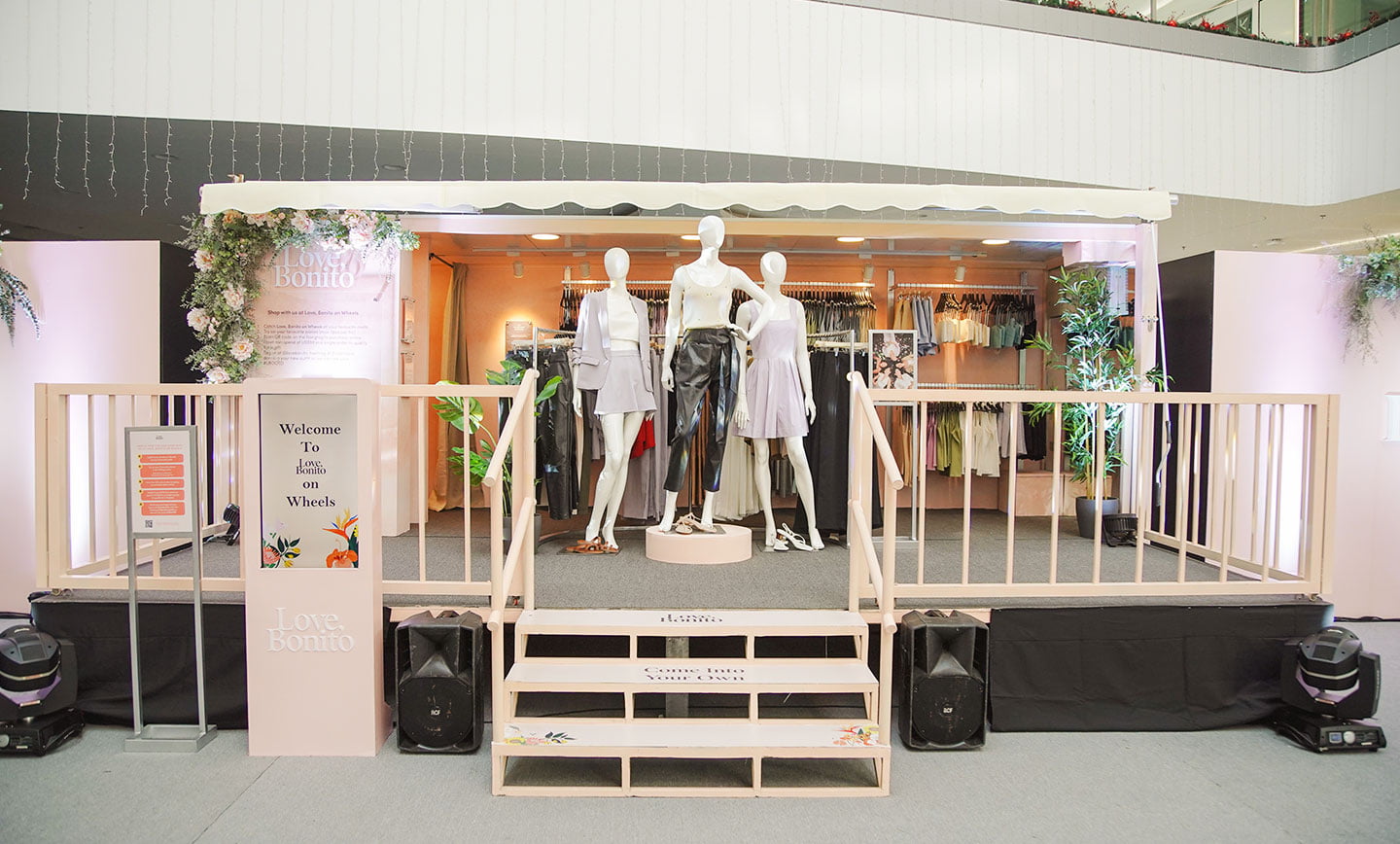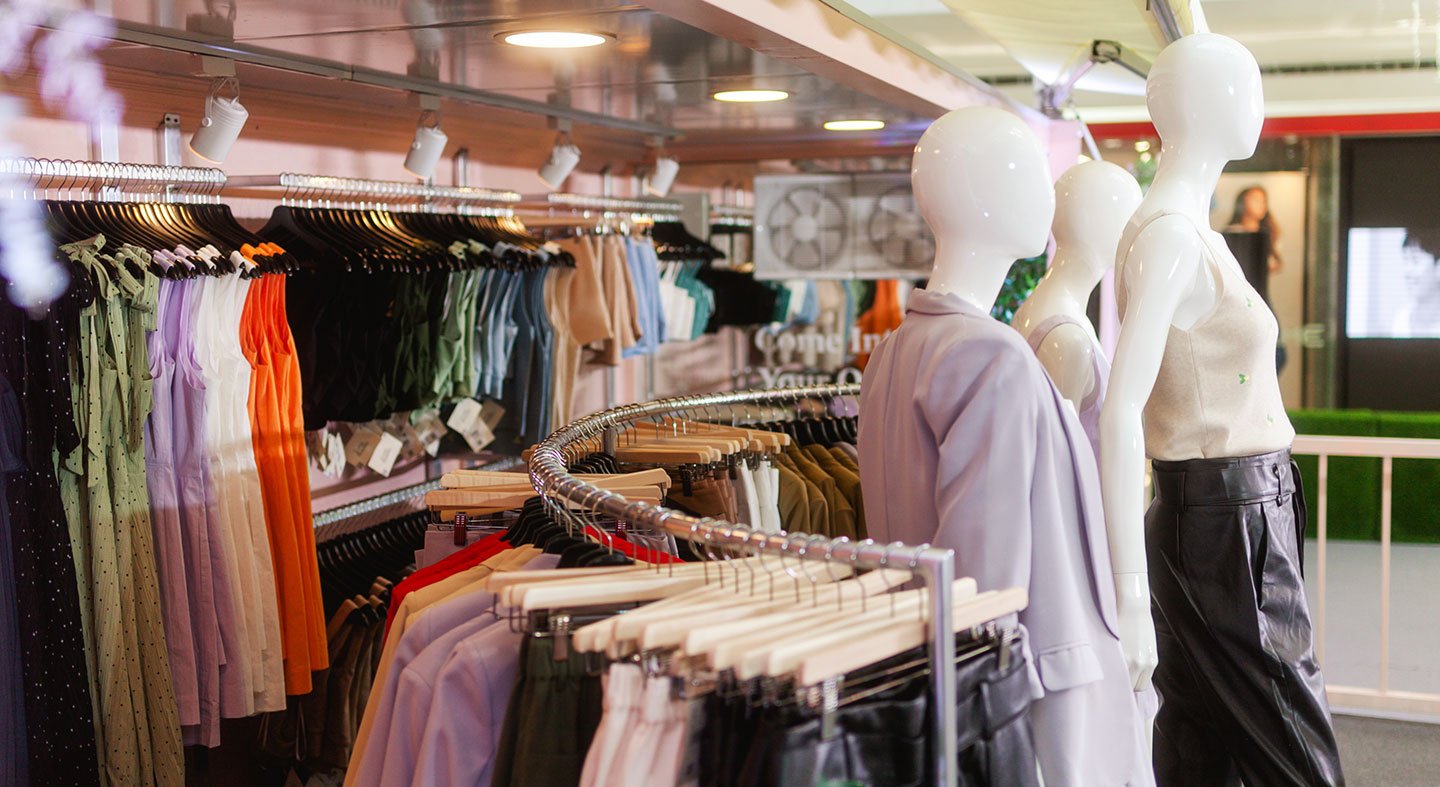 Dione: We have received so much love from our #LBCommunity in the Philippines and it is amazing to see how much the business has grown with just an ecommerce presence. The Philippines is definitely one of our key international markets that we are looking to expand into, with plans to create more physical touchpoints to heighten the interaction we have with our customers. In the year ahead, our focus will be on building local partnerships and establishing key brand campaigns that resonate with the local community, as well as seeking more offline experiences for our customers.
Rachel: Unlike many retailers within our industry, we started out as a digitally-native brand. As such, a lot of our customers and investors were curious when we first had the thought to open our first physical store in Singapore in 2017. Their reaction was not surprising since being a digitally-native business meant that we need not worry about the overheads, the extra operational liabilities, and worries that come along with having physical stores.
To that end, I've always believed this analogy by Jim Collins where he says, "Before you fire the cannonball, you shoot bullets." So, we did a lot of testing through pop-up stores over the years, and one of the things we realized is that while data can tell us what is selling, it is only through the physical interaction with our customers that we get to truly hear their feedback.
There are definitely challenges in the process of setting up a new store, not to mention we are looking to expand internationally and some of the countries we're considering are new markets that we are yet to have a physical presence in. From understanding the local retail landscape, in-market shoppers' taste and preference, competitors, and the legislation, we take on a positive mindset in approaching these challenges as learning opportunities instead. We also constantly cross-share learnings with both internal and external stakeholders.
With that said, I'm happy to share that we now have 18 physical retail stores across Singapore, Malaysia, Indonesia, Cambodia, and Hong Kong, and we are looking to add more to the mix!
Dione: When Covid-19 first hit, like all brands, plans were in place to navigate evolving challenges, but we knew our top priority was being there for our #LBCommunity. Before making any major decisions, we did what we always do — put our ears to the ground and listen to what our customers needed. As the need for traditional workwear declined and a desire for comfort increased, we released a loungewear collection for our customers to look presentable at virtual meetings but also feel comfortable enough to lounge in at home. We also launched The Staples line to provide our customers with reliable, simple styles that allow flexibility as we continue to shift between working from home and returning to the office.
More recently, with the pandemic easing out, wellness is still top of mind as employees adopt hybrid working styles. As such, we want to be able to provide activewear to our customers so we have recently brought on our sister brand, cheak. The expanded offering will enable our community to check out activewear while shopping for their everyday wear.
Dione: When we look at our core customer today, we understand that she is a multi-faceted woman who probably juggles many hats. With the female ecosystem we are looking to build, Love, Bonito would be her one-stop fashion and lifestyle destination. The investment into cheak and Moom Health lines up with our 10-year vision to become the global destination for the Asian woman and evolve into a female ecosystem via a female-first house of brands. Our mission is to empower the everyday Asian woman and instill self-confidence in her, with a long-term vision to be a true life partner for our community of women in and beyond fashion, through various seasons of her life.
Rachel: When my co-founders and I first started out, my family was going through a rough patch. Money was tight at home; my mother had to work two jobs just to support us. But when she realized I had the dream of starting my own business, she gave me all her savings with no hesitation. So, I told myself I had to make this work. I was willing to do whatever it took because we simply couldn't afford to fail. This same spirit of taking chances, being unafraid of change, and pursuing possibilities is also something that defines Love, Bonito. We believe the sky's the limit, and every woman should have the space to discover and grow into her best self.
Community is at the heart of everything we do. When I hear real stories from our very own #LBCommunity about how the brand has made a difference in their lives, I know it was all worth it. I would never change a thing about our journey as a brand, knowing the difference and impact we've made in the lives of these women. And they might not know it, but they inspire me every single day. They're the reason I love what I do.
Dione: There are two ways to support women in tech: representation and education. On representation, one of the reasons for the gender gap in tech is the lack of female leadership representation. This limits our perspectives of the opportunities and possibilities available in the industry, and this makes it difficult for women already in the tech sector to visualize what success could look like. We need to have diversity in the workplace so women feel represented. At Love, Bonito, 70% of STEM roles at our HQ are filled by women.
On the topic of education, I believe there needs to be more early education, exposure, and access to STEM studies and careers to create that pipeline of women in tech. Recognizing this gap, we at Love, Bonito have partnered with educational institutions and organizations to enhance awareness on the importance and excitement of STEM education and careers, and we are constantly looking out for more opportunities to inspire the women of tomorrow.
Rachel: Love, Bonito started out as a passion project more than a decade ago with my closest friends. We sold pre-loved apparels for extra pocket money, but we soon realized that our customers wanted more. So, we started importing apparel from neighboring countries to sell. However, there was always something not quite right with the apparel we imported, be it the length, size, the way it fits, the quality of the fabric, or design details.
We decided to start designing outfits that primarily catered to Asian women. We looked at many factors ranging from body proportions and skin tones, to preferences and climate in order to perfect the fit and comfort of our clothing. We want to create flattering apparels for the everyday Asian women so that they can look and feel good when they wear them, and we want our apparels to inspire self-confidence, to empower them to pursue their dreams and aspirations.
Rachel: If I could share a piece of advice, I would say that it is not only important to know your purpose, but you also need to have confidence in yourself. Oftentimes, we women are held back from our full potential by our own self-limiting biases, but I believe we are all gifted differently and have a unique purpose and calling. We just need to remember that we can take charge of our own path and that we are worthy of the opportunities, recognition, and achievements we have gained.
Dione: I would tell them to just go do it. Have an open mind for opportunities. A lot of times, I think we have an idea of a set path for our future. But instead, you should be open; seize things that come to you. And the moment you have seized them and jumped in, don't regret it. Go in 100%, 200% — give it your all and see where that takes you. Don't underestimate yourself, and just be confident.
Check out Love, Bonito's clothing on the brand's website or follow its Instagram page for more updates.