MANILA, PHILIPPINES — The creative industry is brimming with tons of amazing ideas, so it's no surprise that there's never a shortage of great campaigns to admire and celebrate.
From gripping stories and new perspectives that embody what a brand stands for to new fun ways people can engage with a brand, here are campaigns that caught adobo Magazine's eye this week:
Netflix transports Milan back to 1986 for Stranger Things' return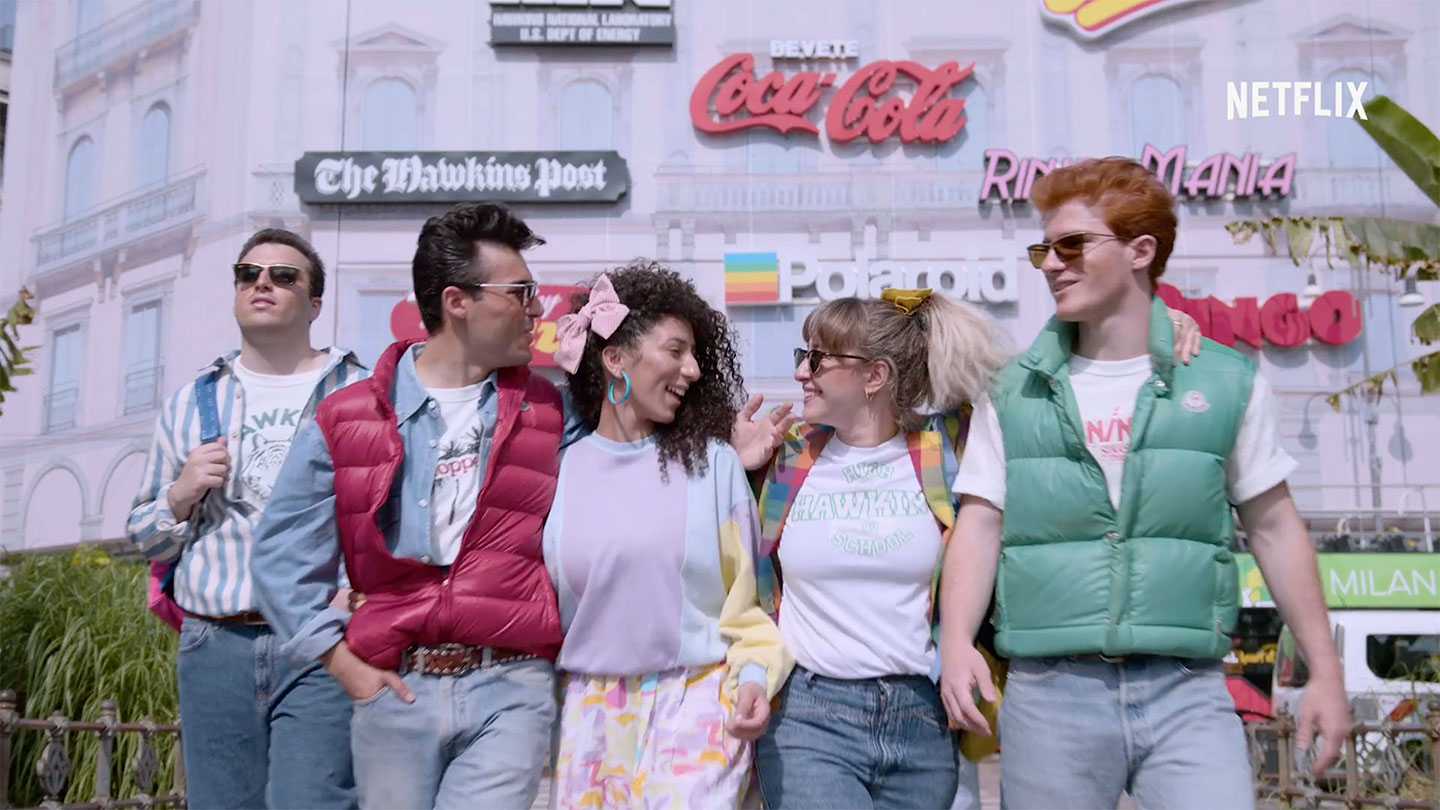 Last May, DUDE and Netflix went all-out in celebrating the return of Stranger Things by transporting the Piazza del Duomo back to the 80s. On the day of the premiere, the people of Milan woke up to find the landmark adorned with advertising banners of brands from the decade — from vintage logos of Coca-Cola and Polaroid to those of fictional brands from the show like Surfer Boy Pizza — and filled with roaming people dressed in retro clothing. There were also 80s editions of newspapers and magazines at a newsstand, a roller disco for people to try, and so much more.
BL Agro puts a spin on the Raksha Bandhan tradition
Leads Brand Connect's latest campaign for BL Agro is a sentimental film that adds another layer of sincerity and love to the Raksha Bandhan tradition. In response to the stereotype that cooking-related acts of love are only for women, the ad shows a brother meticulously taking the time to pickle the mangoes the way his mother used to. In the end, it is revealed that he did the long and painstaking process of perfecting it because his sister, emotional and nostalgic, calls him and tells him she's been missing and craving their mother's signature pickled mangoes.
Johnson's Baby redefines motherhood this Mother's Day
For Thailand's Mother's Day this August 12, Johnson's Baby shines a spotlight on the mothers that don't fit in the box society has created for them. In their latest campaign by BBDO Bangkok, they surprise moms who don't fit the stereotype — from a mother who is covered in tattoos and labeled inappropriate to one who is transgender and gets ostracized by society — with a video of their children being interviewed and talking about how wonderful and loved their moms are.
Leo Burnett Ukraine asks, what if icons of peace got tired too?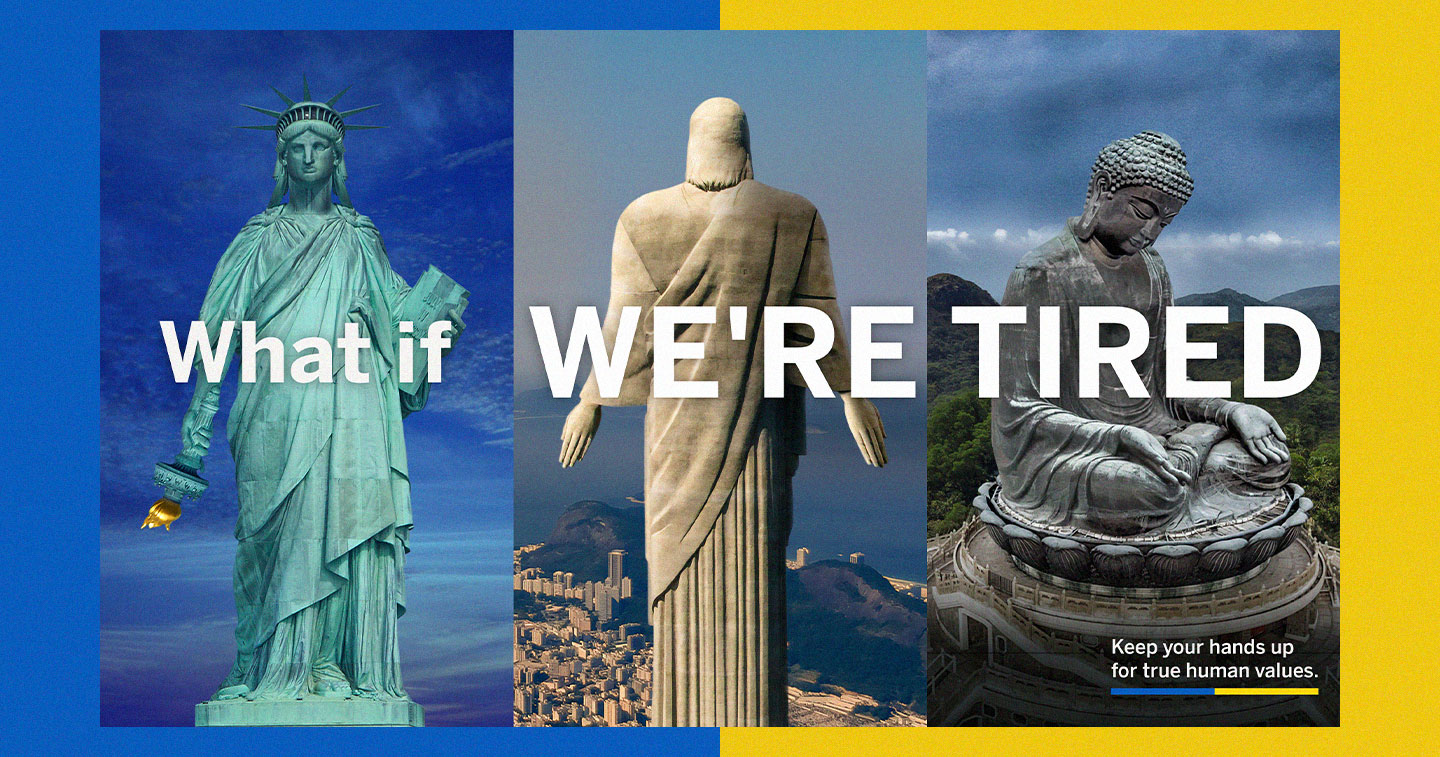 Leo Burnett Ukraine's latest campaign is a needed reminder that, while there isn't as much worldwide coverage of the tragedies anymore, Ukrainians are still suffering from Russia's war on their country. So, it's important that the world doesn't tire of fighting for Ukraine's rights. To emphasize this, the agency released campaign visuals of world-famous landmarks that symbolize peace, justice, and freedom — such as the Statue of Liberty and Christ the Redeemer — looking defeated and posing questions like "What if I'm tired of defending liberty?" and "What if I'm tired of protecting humanity?" The campaign perfectly captures how getting complacent simply isn't an option in the face of such violence.
Vedantu's new project reaches out to students in rural areas
The digital divide continues to negatively affect kids' education in India where only 60% of students have access to the internet. So, Vedantu and Isobar India started "Project Stream School" to mitigate this problem by empowering students in rural communities. Stream School is a device that combines all of the weak signals in a given area into one powerful Hyperspot that nearby students can all connect to, making it easier for them to access the resources and platforms they need for their learning and growth.
Here's a look back at adobo magazine's weekly campaign picks.