MANILA, PHILIPPINES–2022 was a wonderful year for comic book geeks and art enthusiasts as numerous titles from some of the best comic authors and artists were released. With so many gripping storylines and incredible art published over the last few months, finding the best talents was certainly a challenge. But adobo Magazine took on the challenge and listed down the most stunning and attention-worthy works of the previous year.
From your classic superhero serials to science fiction comics, here are some of the best artists and titles that 2022 has to offer:
The Best Comic Book Creatives of 2022
There is no doubt that comic books for storytelling are a constant in art and culture. Comic books and graphic novels have been elevated to literary staples. In fact, these days top comic book writers and artists have become incredibly influential in entertainment and literature.
Much like novels, comic book readers consume their favorite publications for a variety of reasons. Art, story, paneling, even lettering–there are a lot of things that go in comic books and graphic novels. For this list, adobo Magazine takes a look at these aspects and gives you a list of some of the top comic entries for 2022.
Best Comic Book Writers
Part of the reason why Sandman is a great comic book is its compelling story. The best comic book writers are those that deliver an interesting narrative. For 2022, these writers delivered incredible storylines that kept readers hooked: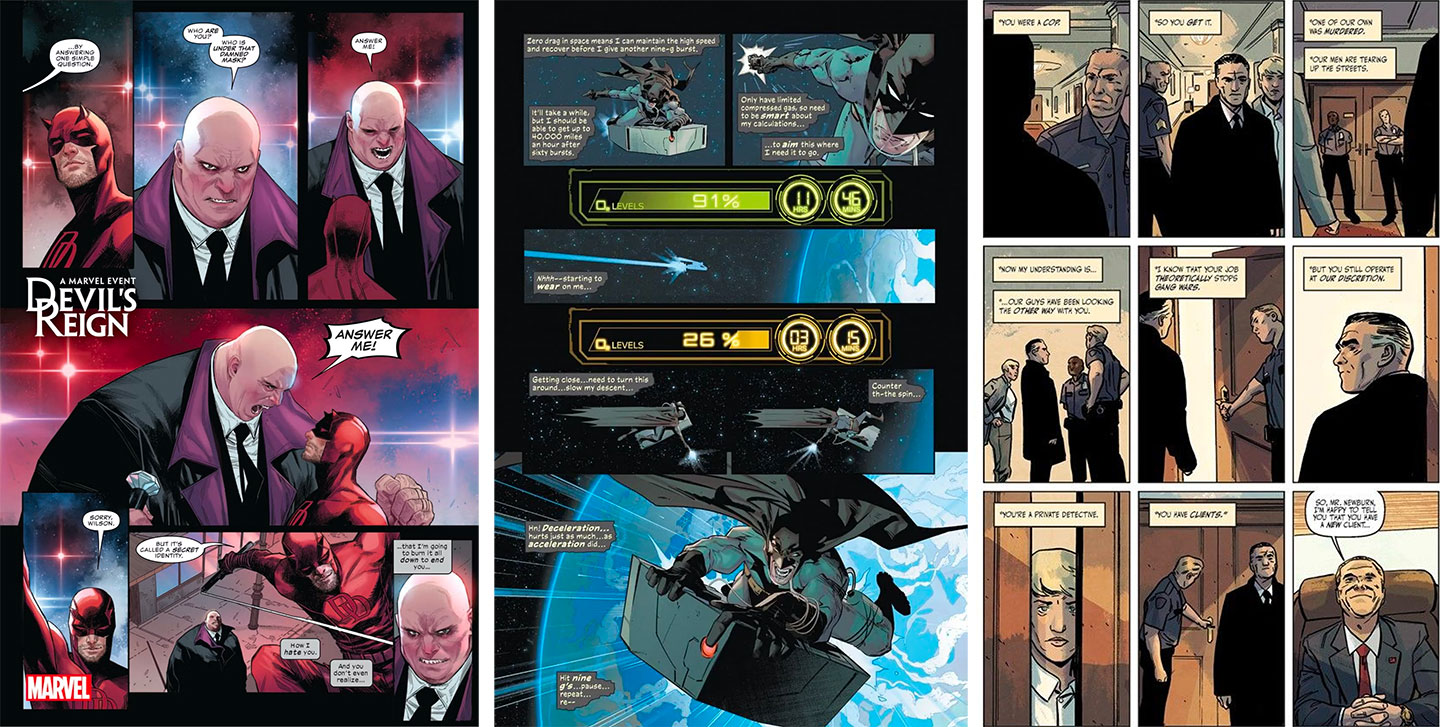 Chip Zdarsky
With his gift for compelling dialogue and stunning plot developments, Chip was the industry's go-to writer. Marvel made him the maestro for the Devil's Reign event and let him relaunch Daredevil again! DC gave him the keys to its flagship title Batman. Plus, he demonstrated his versatile range in genre with the crime noir Newburn and comedic drama Public Domain. He was ubiquitous in 2022.
Sarah Gailey
Whoever said that comic books were the realm of men clearly haven't read any of Sarah Gailey's works. An amazing novelist, she recently transitioned to comic books with the comic miniseries Eat The Rich. This 2022, she's become one of the best comic authors around as she lends her incredible stories to The Vampire Slayer, a character-driven comics series of the fan-favorite Buffy the Vampire Slayer series, and an original horror comics series entitled Know Your Station.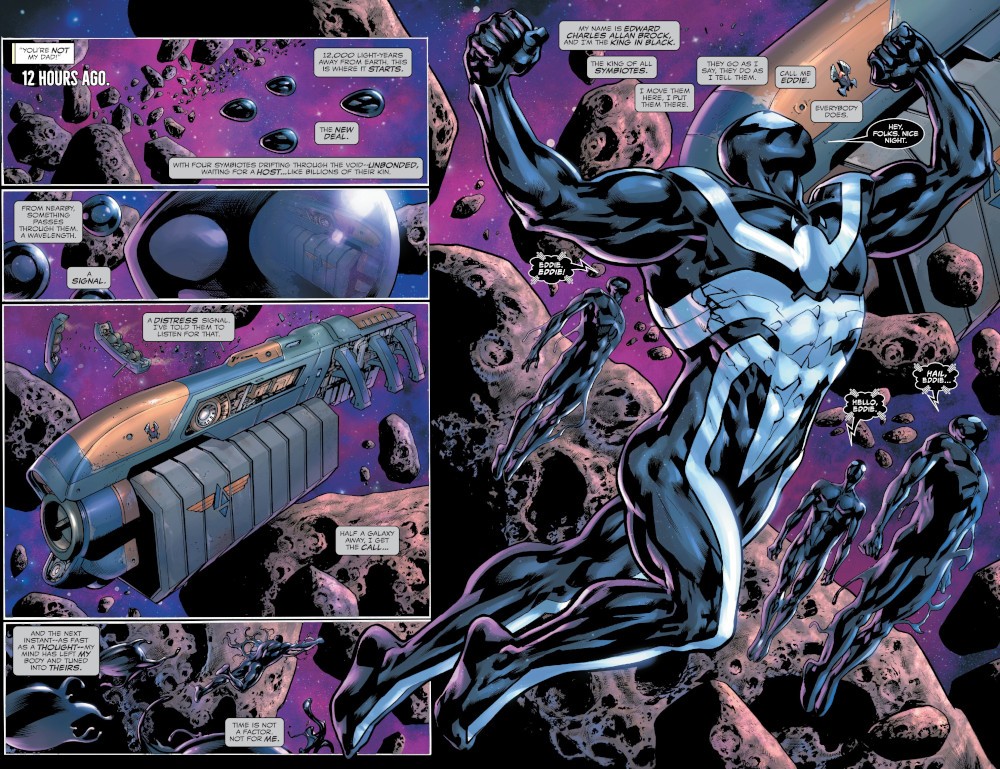 Ram V
From rising star to household staple, Ram V truly has an incredible career in the industry. This year, he worked on some of the most recognizable titles in the world, including Venom and Carnage. The crowning glory of 2022, however, is the renowned Detective Comics, which garnered much attention and praise thanks to its unique mix of gothic horror and detective noir.
Best Comic Book Artists
Aside from talented writers, top comic artists create a memorable look for some of the best comics in history. Impeccable line art and outstanding details give every comic a unique look–but the best artists take all of these and capture the story beautifully.
J.H. Williams III
It's been seven years since we last saw J.H. Williams III on a major project and this year's debut of his new fantasy title, Echolands, was well worth the wait. His formidable talent in innovative sequential storytelling and versatility to shift to any art style has even gotten better with time. It helps that Echolands' landscape format plays a substantial contribution, allowing him to get more creative with aspects of his art that have become a part of his signature style.
Cliff Chiang
Art pop and superheroes–these are two things that go well together and Chiang's work is a stunning evidence of this combination. In Catwoman: Lonely City, he showcases multiple eras, including a vibrant vintage era, a darker time, and a post-modern dystopia. Chiang has the people of the new Gotham wear clothing and use brands that parody elements of the DC Universe. This self-referential comedy gives the world an additional layer of appeal, whether it's a coffee cup with Poison Ivy's face or a "Supreme" logo that spells out "Superman." Chiang's artwork is both a creative experiment in graphic design and a love letter to enduring personalities that's reminiscent of the unique charm of comics in a Neal Adams interview.
Best Colorists
While comic books start from black and white sketches, color brings the mood and vibrance that everyone remembers. That's where our best comic artists and brilliant colorists come in. In 2022, some of the top comic artists that impressed comic book enthusiasts include: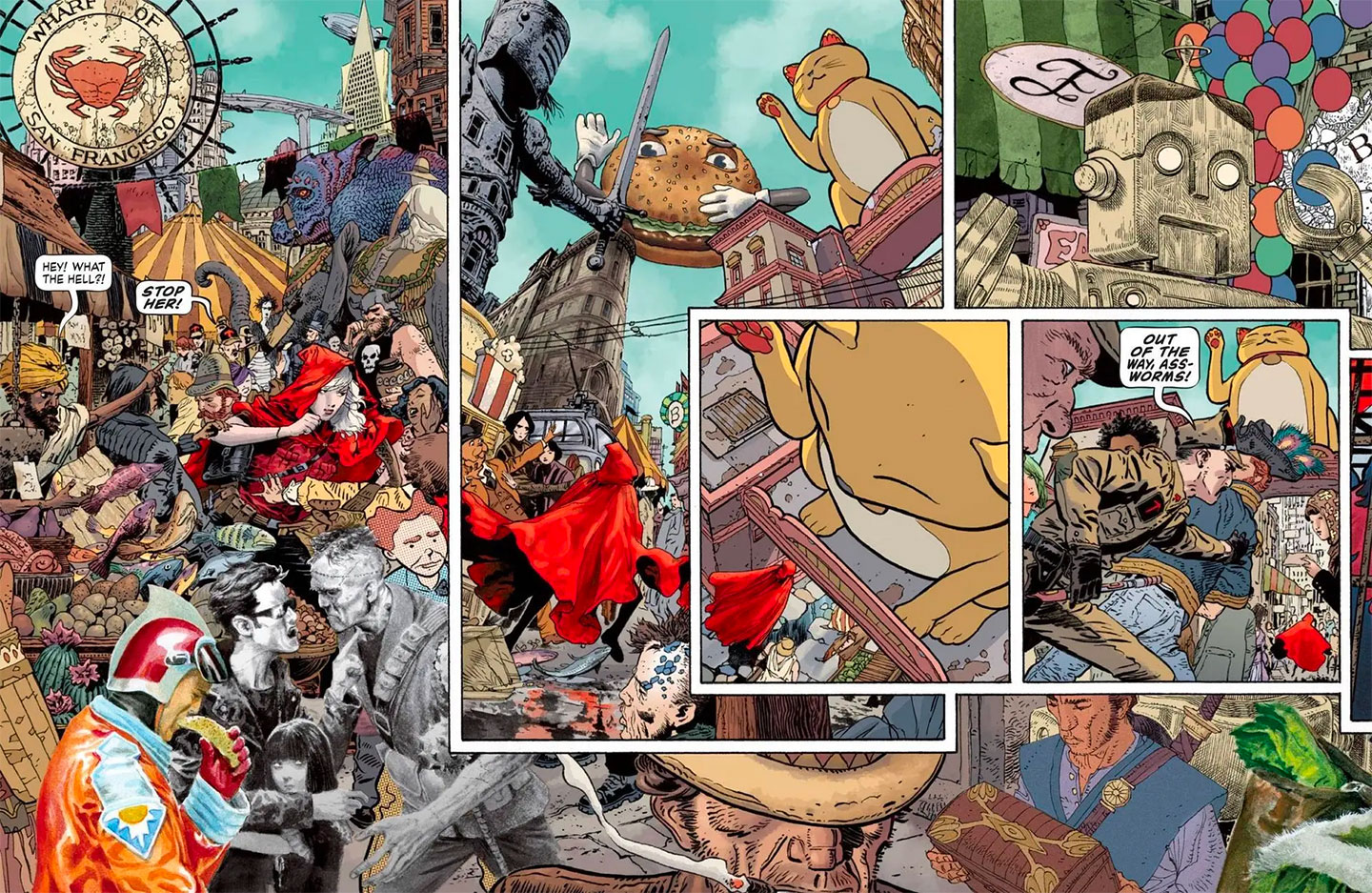 David Stewart
A long-time collaborator on J.H. Williams III projects, David continues that dynamic partnership on Echolands. The work he does here is nothing short of astounding, reminding us that coloring is an art form in itself. Echolands is a massive melting pot of genres and David takes it all in stride by giving each character and scene the vibe to serve the story without washing anything out.
Tamra Bonvillain
Tamra Bonvillain is easily one of the most distinct and consistent colorists in the industry. While she's already been producing stunning work, it was when she later joined forces with Dan Mora that her talents were finally noticed. She gave the fantasy setting of Once & Future its own unique color scheme. In World's Finest, she was the only person who could visibly distinguish between Gotham and Metropolis. Bonvillain's talent as one of the best comic book artists is further distinguished by the fact that she's given each DC pantheon a distinctive, iconic look.
Best Letterers
Despite being a highly visual medium, text plays a large role in comics. This is why letterers are valued for their subtle yet impactful contribution to a publication. Some of the best letterers for 2022 include:
Todd Klein
He's a 45-year veteran in the field and he shows no signs of stopping. Known for his work on Sandman and other Neil Gaiman comic books, that association continues with the long-awaited Miracleman: The Silver Age series. The best letterers are the ones whose speech balloons and captions only draw attention to themselves when a reader analyzes a comic book's elements; that's what Todd does best, conveying characterization and storytelling with pinpoint subtlety.
Ed Dukeshire
With his different font designs and color schemes, Dukeshire's lettering on Once & Future appeared to discover the inner voice of each character. And like all great letterers, none of these design decisions ever felt obtrusive or overshadowed the artwork. His calligraphy frequently evokes a fantasy/horror tone that is a crucial component of the series.
Best Cover Artist
It's never a good idea to judge a book by its cover, but as a highly visual medium, covers show a great deal of promise for both casual readers and dedicated enthusiasts. In fact, many of the top comic book artists have created incredible cover art for distinguished titles. This 2022, there were many incredible artists, but the top cover artists for the year include:
Mark Buckingham
Similar to Dave McKean, Mark's covers on Miracleman: The Silver Age use a mix of traditional pencil and ink along with oil paint, watercolors, and photography. It all comes together for the proverbial whole being greater than the sum of its parts, making it a statement that this book is a game-changer for the superhero genre.
Peach Momoko
Light, vibrant, almost manga-like, Peach Momoko's beautiful covers have been used by many Marvel and Star Wars comics. Her masterful work combines beautiful linework, delicate coloring, and its own unique energy. It's no surprise that her covers are in high demand.
These Top Comic Book Authors and Artists are Also the Ones to Watch in 2023
With some of the best comic book authors and artists flourishing in the past year, it's no surprise that there's only more things to look forward to in 2023. Many of the authors and artists in this article have incredible projects already lined up for them–and we are all eagerly waiting to get our nerdy little hands on these publications.