MANILA, PHILIPPINES — On its 17th year, Graphika Manila tackled introspection head on with Thiago Maia of Cookie Studio, opening the conference with "It's Ok, Not to Be Ok!"
Talking to adobo Magazine, the founder and creative director of the studio said that his message came from his realization on the importance to reflect, "We never really sit and give us the time to really listen to ourselves or even given the time to try to figure out what is going on in your life."
During his talk, he went from slide to slide sharing his creative journey – from lost pitches to acceptance of therapy, which by his definition, can be as simple as talking to people despite all the distractions of a busy life.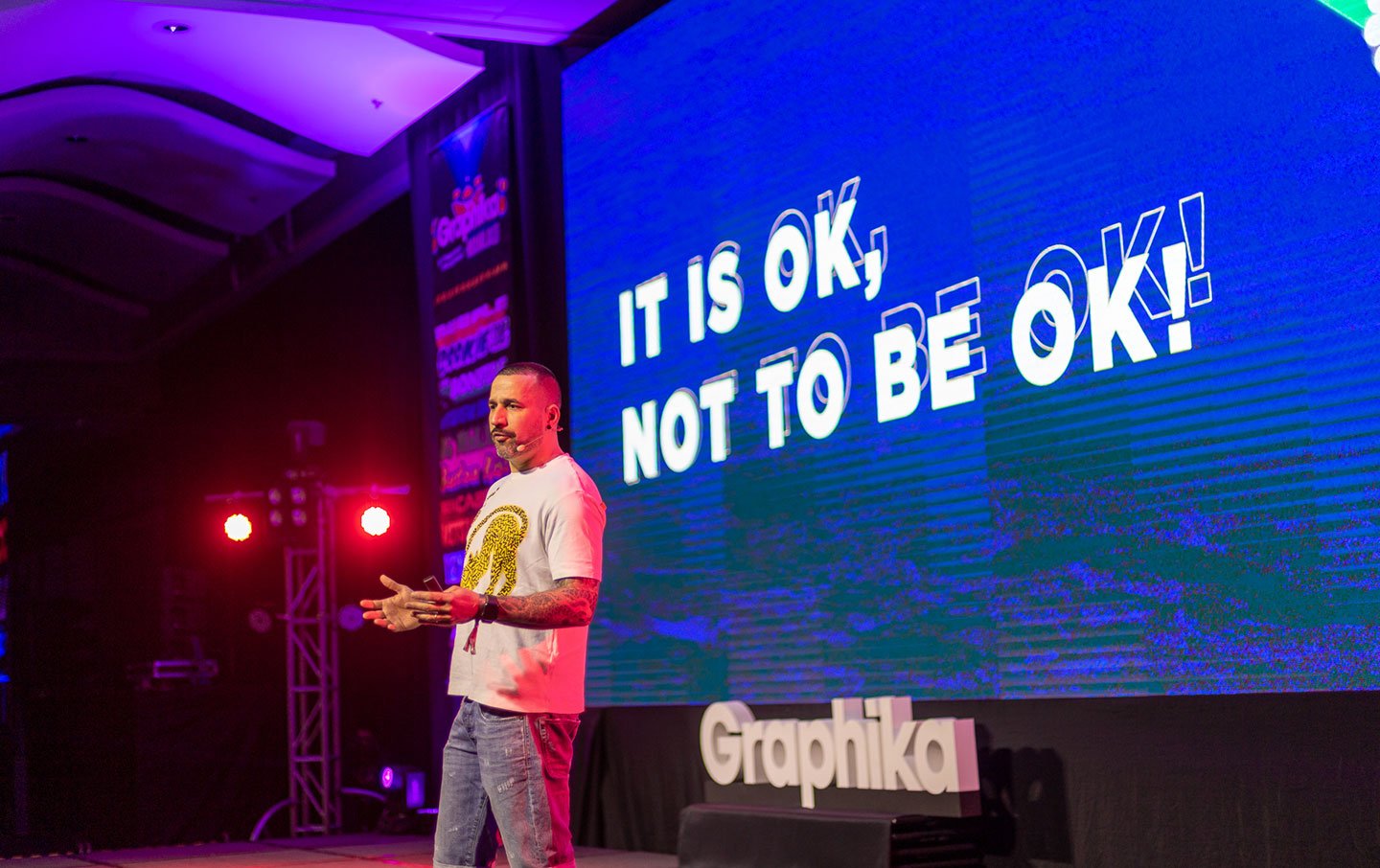 Standing in front of young creatives, he emphasized the importance of focusing on one's progress and recognizing when things are beyond control. He also gave three Japanese concepts he lives by:
Shikita ga nai: Let go of what you cannot change
Wabi-sabi: Find peace in imperfection
Oubaitori: Don't compare yourself to others
Sharing one of his more sentimental projects for OFFF Bogota "Not Too Late," Thiago said that projects need to be more than just selling products: "A project needs to have a soul."
He broke down its process from his team's clean-up in four beaches in the coast of UK, cataloguing the collection, to painstakingly building a library of the trash's textures.
But what made it more impactful is his dedication of the work to his daughter. Thiago said, "I wanna leave something behind fo her as well, I wanna leave a message to her."
Two emerging themes from his talk are change and growth. Change, quoting writer Robin Sharma, is hard at first, messy in the middle, and gorgeous at the end.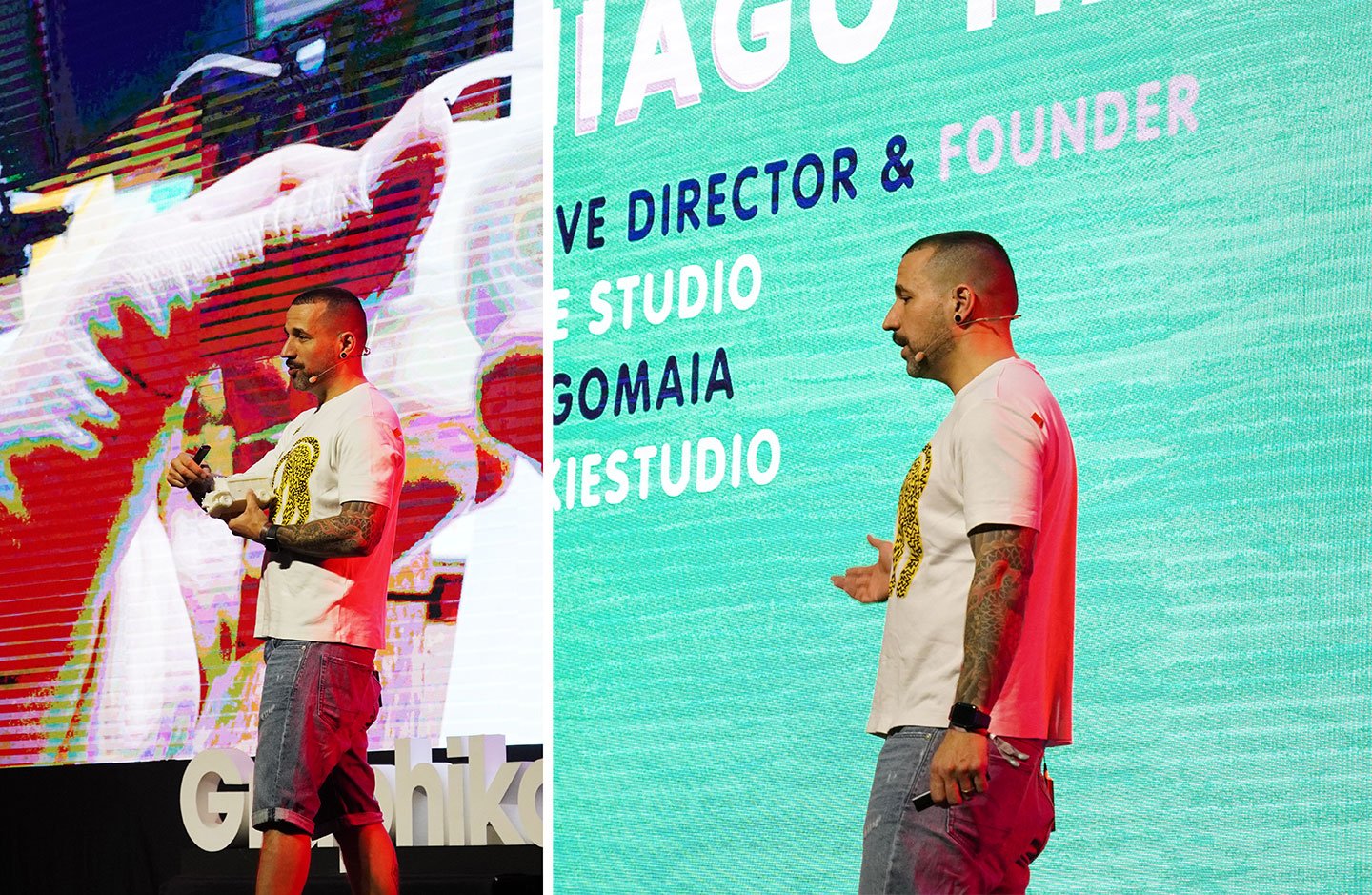 "It's okay to lose. I'm not gonna say it's easy… We can develop. We can grow," Thiago said. And growing is not restricted to professional matters but personal as well, he believes. "Having environments where we can support this kind of thing and help each other. I think that is a big thing for me."
If there is one thing he would like the audience to take away from his talk, he said, "I think we need to learn how to deal [with] not being good, and how we can just push that through how we can overcome the our problems, how we're feeling."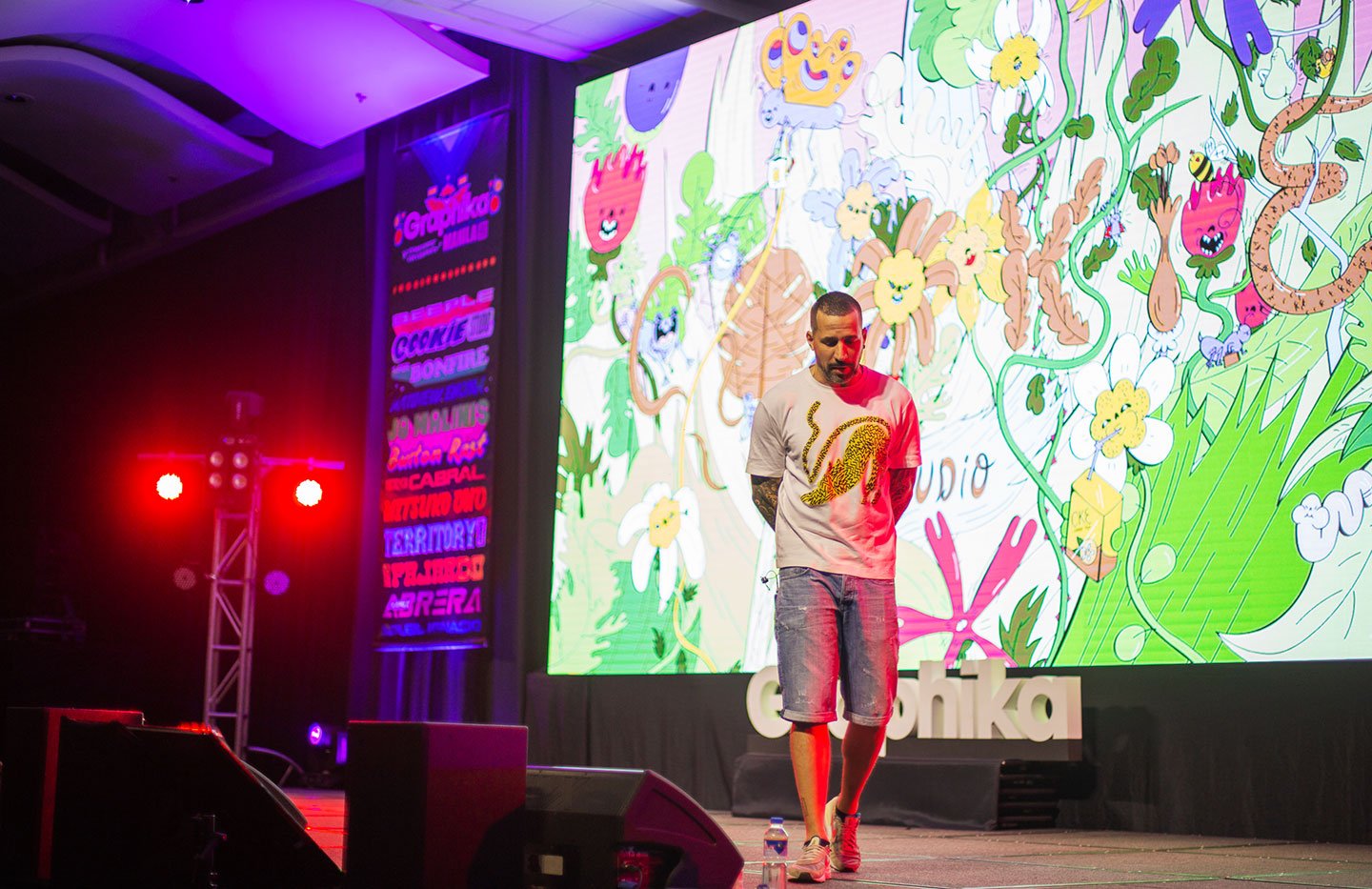 Apart from this, Cookie Studio also baked the opening title for this year's Graphika Manila: a vivid animation featuring each speaker in the lineup and highlights the Philippines' iconic jeepney.
Getting in touch with his feelings is an admittedly lesson hard learned for Thiago, but as his parting words with adobo, he said:
Emotion is part of our job and is one of the biggest tools we have.