MANILA, PHILIPPINES — When the new teaser poster of ABS-CBN's Darna dropped online, it generated buzz among long-time fans of the superhero. Without giving much away, the image instantly gave the promise of a good show and left audiences wanting more.
adobo Magazine sat down with the poster designer Justin Besana to prod more about the piece and the formula he uses for catching the attention of audiences.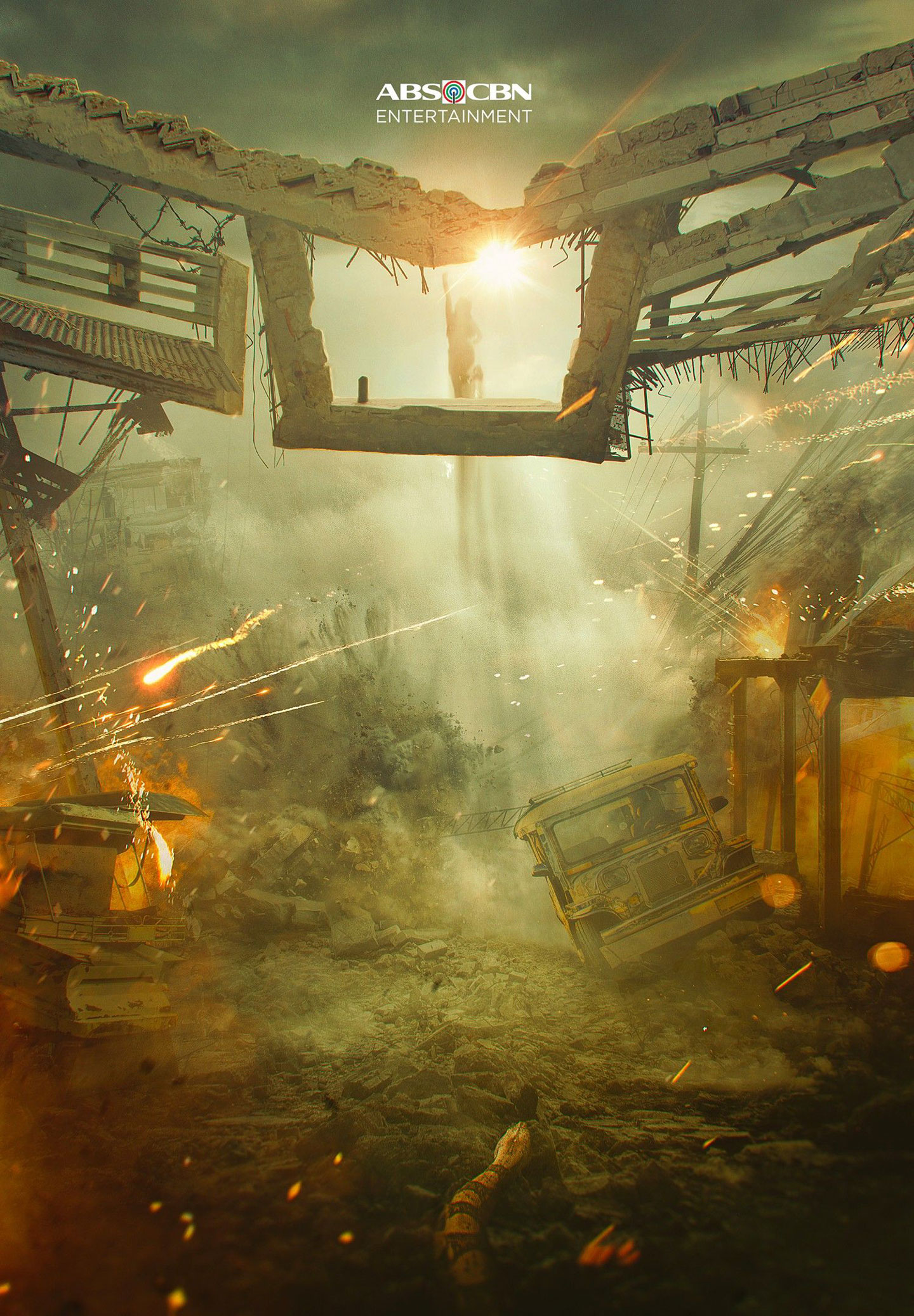 "No one was really able to predict the success of these posters," Justin said. "Perhaps, the audience can sense if they are given importance through the quality of work."
Indeed, the audience sensed the importance of his latest teaser with the clamor and the comments it gained. From the silhouette of Darna's iconic flying pose, Filipino jeepney and tricycle, to the snake slithering in the bottom representing her archnemesis, Valentina. These easter eggs were appreciated by those who have seen the poster.
Teasers give designers like him more wiggle room for creativity as he is able to focus on getting the audience excited without thinking too much about the faces of the actors. One thing that many might have missed is that the composition also mimics the Philippine flag.
As his nod to the creator of the original series, Mars Ravelo, Justin made the headpiece central to his design.
"The most iconic symbol that represents Darna is the insignia — it can stand on its own. It's so timeless and though the look has been updated several times, you know that it carries the same soul. The final logo was actually designed by Sir Dan Matutina. For the key artwork, I thought of using ruins to form an insignia. It signifies the birth of Jane De Leon as Darna because she thrived in the middle of a pandemonium."
With plenty of content to rival with, and international ones at that, he explained that the challenge should really not be a limitation. "It's a constant pressure for us to step up the game since our audience's preference is constantly evolving."
On producing great work and fighting for ideas, Justin said that it is an uphill battle but it is exhilarating when he's able to marry the different voices and provide a design solution.
"Every poster takes a village to produce: marketing team, photographers, stylists, producers/executives, down to every single staff involved in producing the series."
While his posters for the Broken Marriage Vow, Flower of Evil, and most recently Darna has made some waves, Justin admits that his ideas may not always be the best route to follow but he puts his trust in the wisdom of his bosses.
"There's this real power in accepting defeat. It can be a downer, but the fact is you actually succeed in gaining knowledge."
And as for the formula for his successful ones, he owes it to the team he collaborates with and put an emphasis on having faith in the materials.
"I always keep in mind that I am not doing this alone and there are other voices that I should listen to aside from my own."
With the pilot approaching and the main poster dropping soon, Justin hopes that it would ripple to reflect their vision that anyone has the capacity to stand amid the chaos. And from all the previous takes on the character, he has this to say, "The messaging was clear to us from the start, and that sets our version apart from its predecessors — Darna is in all of us."