ADFEST 2019 is fast approaching and we're counting down the days until it officially starts. The program is out, the speakers and sessions have been shared, and the jury names have been announced. In the next few days leading up to ADFEST's official opening, we'll be sharing everything you need to know about the biggest advertising conference in Southeast Asia, happening in Pattaya, Thailand.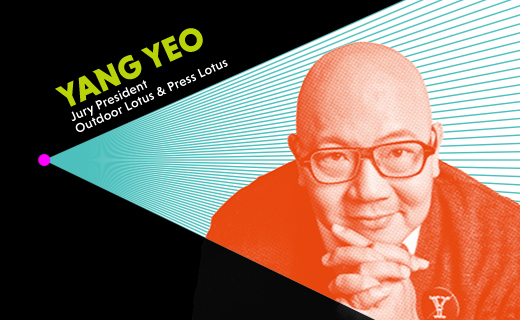 Yang Yeo
Known for his infectious laughter, Yang is also famed for his multidisciplinary creative talent. His advertising work have won Grand Prix in many international award shows, named 'Creative of the Year', 'Agency of the Year', and 'Marketer of the Year'.

Yang's structural and spatial projects were equally celebrated globally, including the UNESCO award for conservation. His creative reputation, solid leadership and consistent track record earned him the PDA 'Designer of the Year' accolade.
Arthur Tsang
Chief Creative Officer, BBH Shanghai, Shanghai
A strong believer in the cross over of Entertainment and Advertising, he has led the agency to create its very first self-owned entertainment IP, which was ranked the most viewed non-celebrity Entertainment series on Tencent platforms during its airing. Previously Arthur was the Chief Creative Officer of BBDO Beijing where he oversaw the creative work for Mars Inc and Mercedes-Benz in China. He is most known for translating global strategies to have impact in China and creating format breaking and unique narrative styles of content, including China's first TVC Musical and the first use of ASMR in advertising.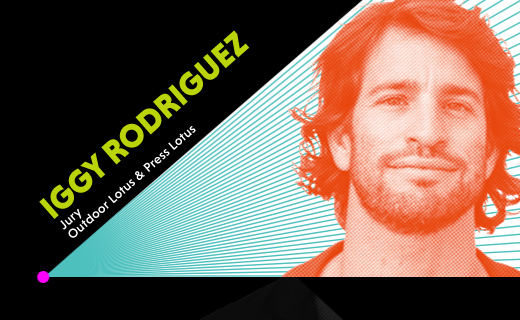 Iggy Rodriguez
In his first year in the business he was awarded the coveted Bob Isherwood Encouragement Award for rising young talent and he then went on to represent Australia three times in the highly athletic sport of Advertising, twice at the Cannes Young Lions and once at ADFEST's Young Lotus Competition.
His passion for unconventional thinking has sparked multiple innovation-led campaigns that have won gold at every international award show across the globe. He's been named in the world's highest ranked Copywriters, coming in at No.7, and his project for Coca-Cola was the 6th most awarded campaign of 2013.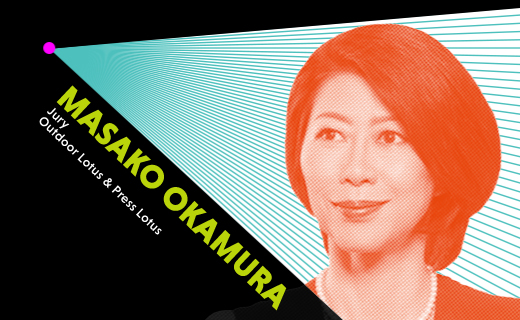 Masako Okamura
It's been more than fifteen years since Masako became the first female Creative Director at Dentsu. In September 2017 she took up the Executive Creative Director role at Aspac DAN, the holding company's sister agency and handles accounts such as Honda, Ginebra San Miguel and Cebu Pacific.
Masako has numerous accolades under her belt with work for clients such as Toyota, Suntory, ASPAC Dentsu Aegis NetworkShiseido, Fujifilm, Shizuoka Broadcasting and Thai Airways International. She has served on juries for Cannes, Clio, YoungGuns, ADFEST, Spikes, One Show, London International Awards, New York Festivals and Art Directors Club. She was awarded the Asian Top 10 Creative Directors in 2007 by Media magazine (now Campaign Asia-Pacific). From 2018, she is a part of International Board of Directors for One Club that organize One Show and ADC.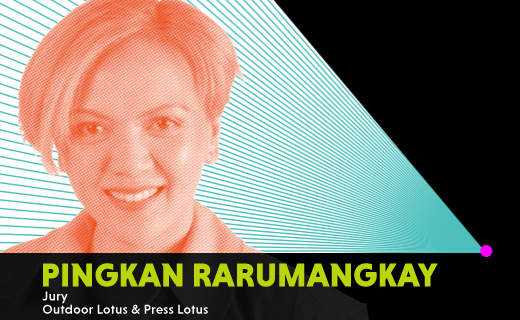 Pingkan Rarumangkay
Pingkan is a mix tape kid who owns 3000+ songs in her iTunes who started her career in creative space as a Junior Copywriter in a Japanese multi-national agency, Chuo Senko before she moved to McCann Worldgroup and currently she holds the position of Executive Creative Director for J. Walter Thompson Group of Companies Indonesia.
An International Relations Bachelor who settles in advertising and creative communication industry and in her twenty plus years of experience Pingkan has handled various local and global clients and brands such as Epson, Ajinomoto, Coca Cola, Nestle, Unilever, Indofood, Nokia, HSBC, Indosat, Orang Tua Group, Unicharm, Oppo, J&J, Bayer, XL, Shell, just to name a few.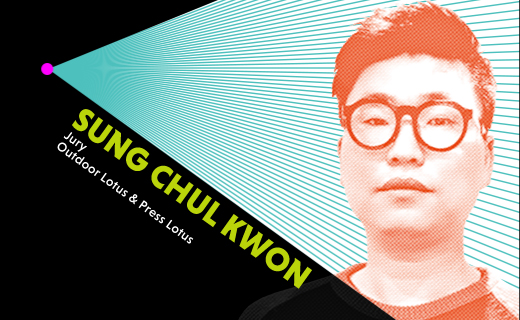 Sung Chul Kwon
Sung Chul Kwon joined the current company, Innocean in 2010. The roster of clients he has worked with includes Hyundai Motors, Kia Motors, Hyundai Card, Coway, SK Telecom, Domino Pizza. He is currently responsible for Hyundai's Santa Fe and Google Play, as well as Kolon Sports' campaigns as a Creative Director.
He is best known for his work on Domino's Pizza "Water Drop" campaign, which won a bronze at Cannes Lions, as well as having been awarded at Spikes Asia multiple times for his work with Hyundai and Giordano. He's served as a Jury for Spikes Asia in 2018, and is no stranger to ADFEST, having been awarded twice for his works.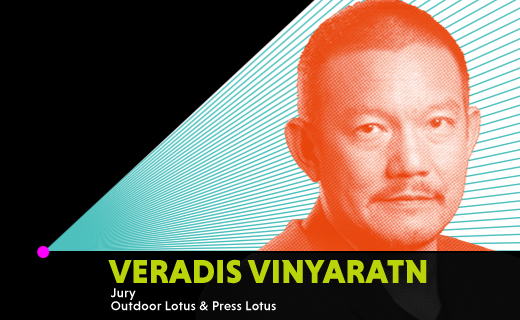 A brilliant storyteller, Mike has weaved creative magic around brands like Coke, Nissan, McDonald's, Meiji, Standard Chartered, Ovaltine, VISA & Johnson & Johnson in an illustrious career spanning 20+ years.
No wonder, Mike is a celebrated and highly awarded creative director in Thailand with a clutch of international and national awards for both local and international brands.