PARIS, FRANCE — Prior to the shortlist announcement on June 14 and following the executive jury sessions held with judges from Tokyo and Manila, the Gerety Awards announced the agency of the year for the Philippines and Agency of the year for Japan. The Gerety Awards is the only creative prize to reward advertising work that resonates most with a female audience.
Agency of the year by country is chosen by the local juries from the portfolio cut and requires a single film no longer than five minutes in length and includes up to three pieces of work from the past 12 months.
Dentsu Inc. was awarded for their portfolio cut entry that included the following spots:
Yasuharu Sasaki, chief creative officer, Dentsu Inc., commented, "It's an honor to receive the Japanese Agency of the Year from Gerety Awards. It's also a great confidence boost for our creative team that our ideas that transcend advertising have been well received from the all-female jury's point of view. I'd like to share the joy with everyone involved. Thank you."
Dentsu Jayme Syfu was awarded for their portfolio cut entry that included the following spots:
Jerry Hizon, chief creative officer for Dentsu Jayme Syfu and Dentsu One Manila, commented "We are very honored to be chosen as Gerety's Philippines Agency of the Year! This underscores the passion and hard work of our whole team at Dentsu Jayme Syfu to create not only work that wins but work that empowers. Thank you to the jury members for serving as an inspiration not just to the women, but to all of us."
Don't miss the Gerety jury insight panels and watch some of this year's jury from the Philippines discuss trends and favorite campaigns from the 2022 Gerety Awards. Moderated by Angel Guerrero, founder, president, and editor-in-chief of adobo Magazine, the panel includes:
Maan Bautista, Group Creative Director, Wunderman Thompson
Merlee Jayme, former Chief Creative Officer, Dentsu International APAC
Abi Aquino, Chief Creative Officer, MullenLowe Treyna
Kat Gomez-Limchoc, Executive Creative Director, Blackpencil Manila
Fran Palines, Creative Director, BBDO Guerrero
There is also a jury insight panel for Japan. Moderated by Robert Sawatzky, editor at Campaign Asia Pacific, the panel includes:
Ami Mochizuki, Head of International Produce Unit, Tohokushinsha Film Corporation
Aika N. Sawai, Marketing & Communications Director, Loewe Japan
Maiya Kinoshita, PR Planner & Copywriter, Dentsu
Chiharu Ozaki, Creative Service Manager, Geometry Ogilvy Japan / Creative Director, The END ALS Association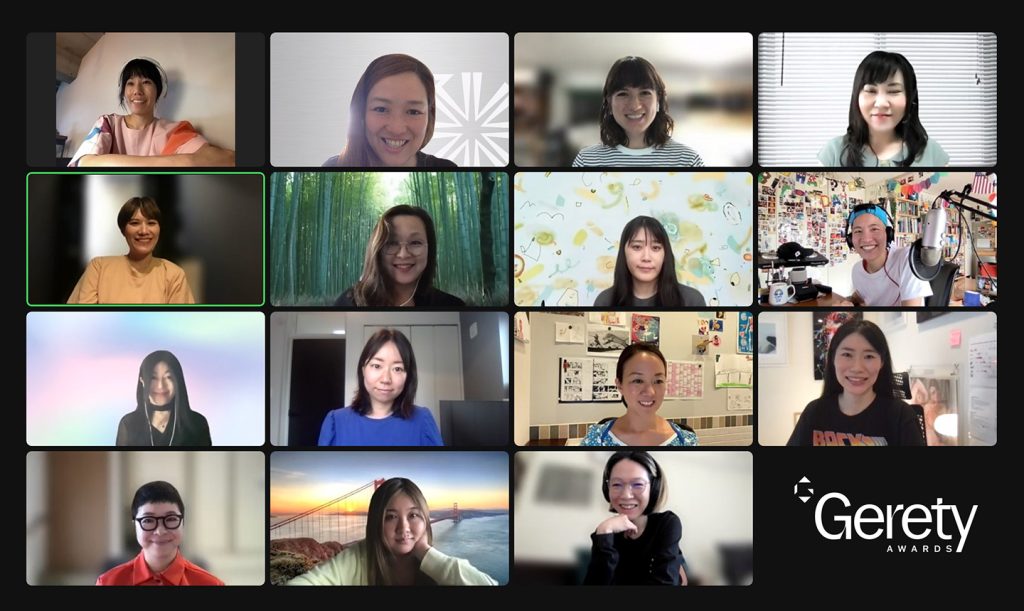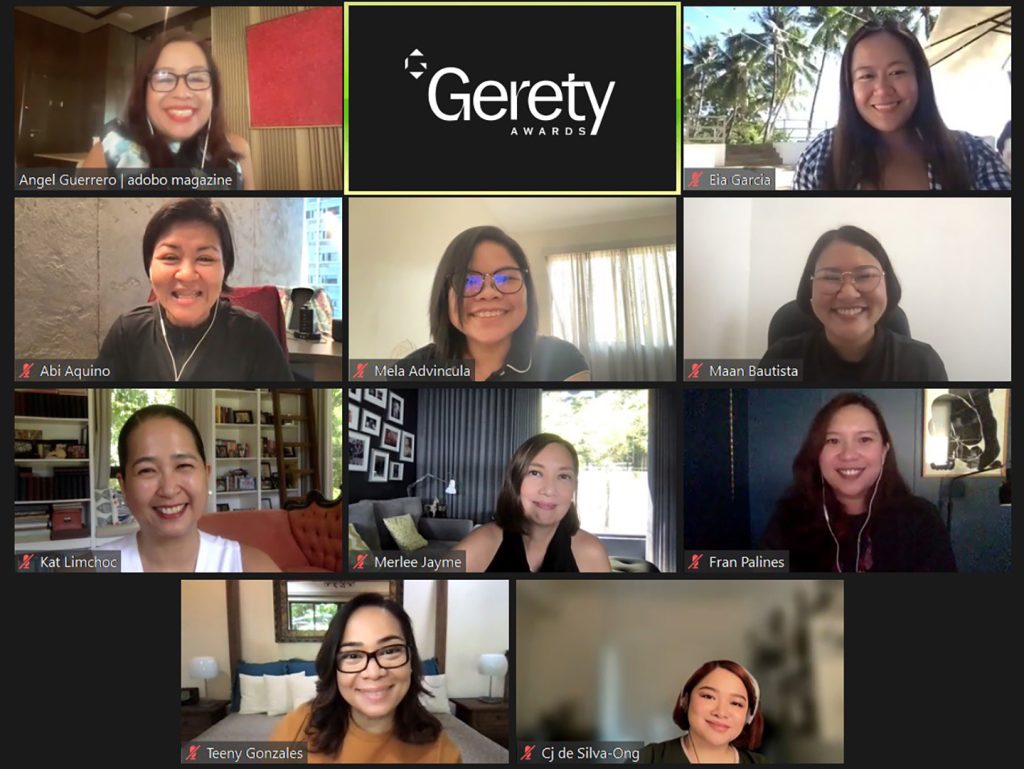 RSVP here: https://mailchi.mp/7ecf14910a88/geretyjuryinsights.