NEW DELHI, INDIA — India has a population of 1.4 billion, and with so many people, there is no shortage of talent. However, the music industry is dominated by established artists who have captured the audience's attention and control the algorithms that determine what we listen to. As a result, many talented up-and-coming musicians find it difficult to break through and reach a wider audience. 
In a world where mainstream artists dominate the music industry, leaving emerging musicians struggling to find their breakthrough, boAt, the leading audio and wearable brand, has decided to take charge and change the tune. Recognizing this, boAt has taken a stand to amplify the voices of these rising stars and create a platform that celebrates their talent. This World Music Day, boAt proudly presents "Break Through Music," a campaign aimed at giving emerging artists the stage they truly deserve. The campaign features a curated list of young and upcoming artists across indie, pop, Bollywood, Punjabi, and rap genres, including Akanksha Sethi, Kunwarr, Rahi, Pho, KASYAP, Shubham Kabra, and Akshath Acharya.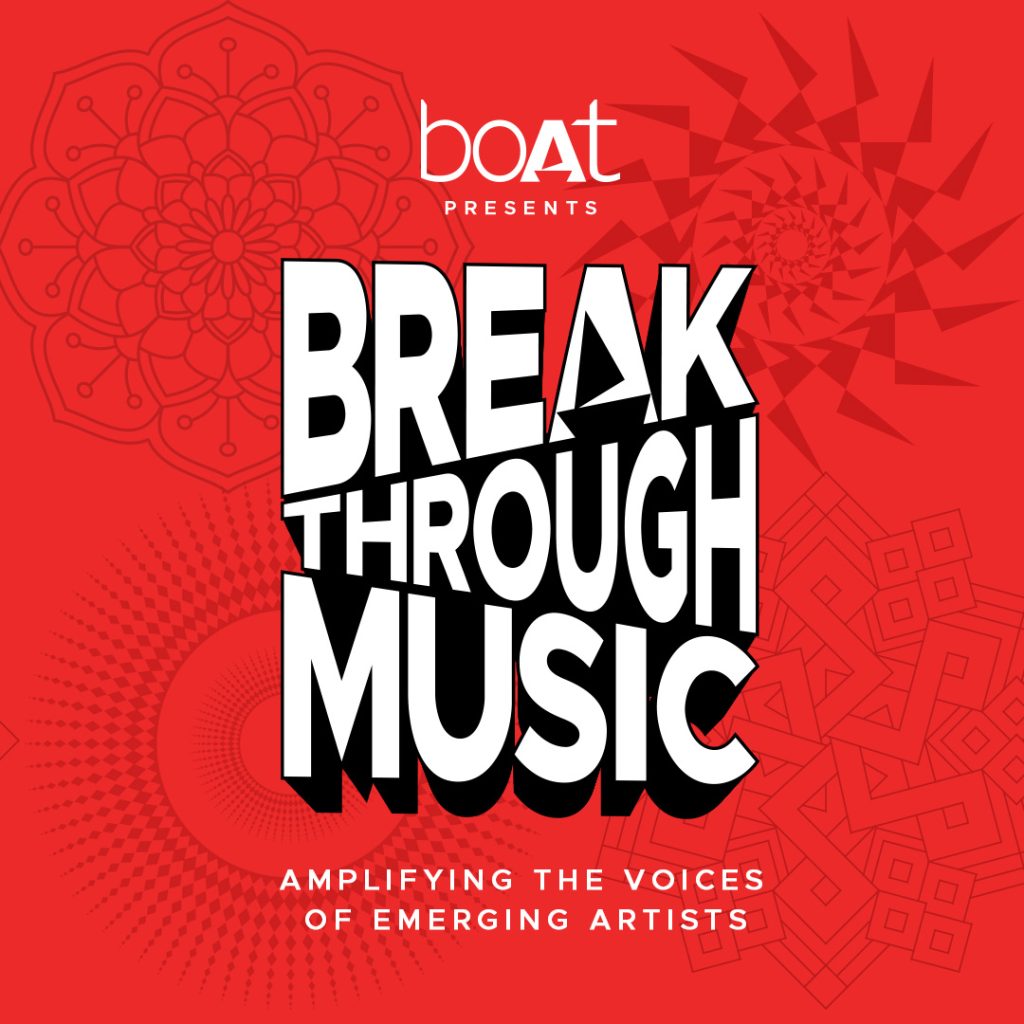 To execute this breakthrough campaign, boAt took a bold step by purchasing a 100% share of voice ad space on YouTube. Leveraging the power of contextually relevant pre-roll ads, tailored to individual users based on their preferred music genres, boAt ensured that viewers were introduced to similar emerging artists before they even listened to their intended song. This innovative approach allowed these talented musicians to shine and captivate the attention they rightly deserve. The execution of the campaign went beyond digital platforms. BoAt collaborated with these budding artists, creating compelling content that showcased their unique style and sound. 
The launch of these emerging artists was celebrated on outdoor hoardings across city hotspots, which acted as a testament to their talent and invited music lovers to discover the next generation of stars. The campaign also disrupted the norm by dedicating all YouTube ad spots on trending songs to promote the next big talents and transforming OOH properties into mesmerizing QR OOH art, connecting viewers to the world of upcoming artists. These artists are designed as QR codes, which viewers can scan to be redirected to the page where they can listen and stay updated on their genre and playlists.
According to Aman Gupta, boAt Co-founder and Chief Marketing Officer, the company is proud to be at the forefront of identifying, discovering, and celebrating new talent with the potential to make it big. By combining the powers of traditional and digital algorithms, boAt aims to provide a fitting stage to upcoming artists. As a brand, boAt is committed to encouraging young people to take up their passion and will continue to support emerging talent in the music industry. 
The campaign is being released at a pan India level and will span multiple platforms including digital, radio, outdoor and a microsite – https://www.boat-lifestyle.com/pages/world-music-day  
CREDITS:
Agency: Digitas India
Creative: Abraham Varughese, Abhinav Pd, Jaidev Singh, Aastha Jain, Prachi Gupta, Simran Kaur, Tarini Bahri, Shubhangi Dixit, Siddharth Kumar
Account Mgmt: Saurabh Aggarwal, Mahima Varma, Rohini Mukherjee
Planning: Shachi Sharma, Sasanka Das