MANILA, PHILIPPINES – Jollibee just dropped its latest addition to the Kwentong Jollibee film series, with a special tribute to all the dads for Father's Day. Working with creative agency McCann Worldgroup Philippines, it takes a different approach to celebrating the  strength and perseverance of the man of the house house to provide for the people he loves, especially during these challenging times.
The film looks into the lives of front liners outside the medical force, and puts the spotlight on workers who also risk their lives everyday to provide for their communities and families – service workers, drivers, delivery personnel, and more. Since varying levels of quarantine have been implemented across the Philippines, workers in professions such as these are just some of the everyday heroes who face the health dangers in commuting, and making sure regular operations work in their areas of expertise.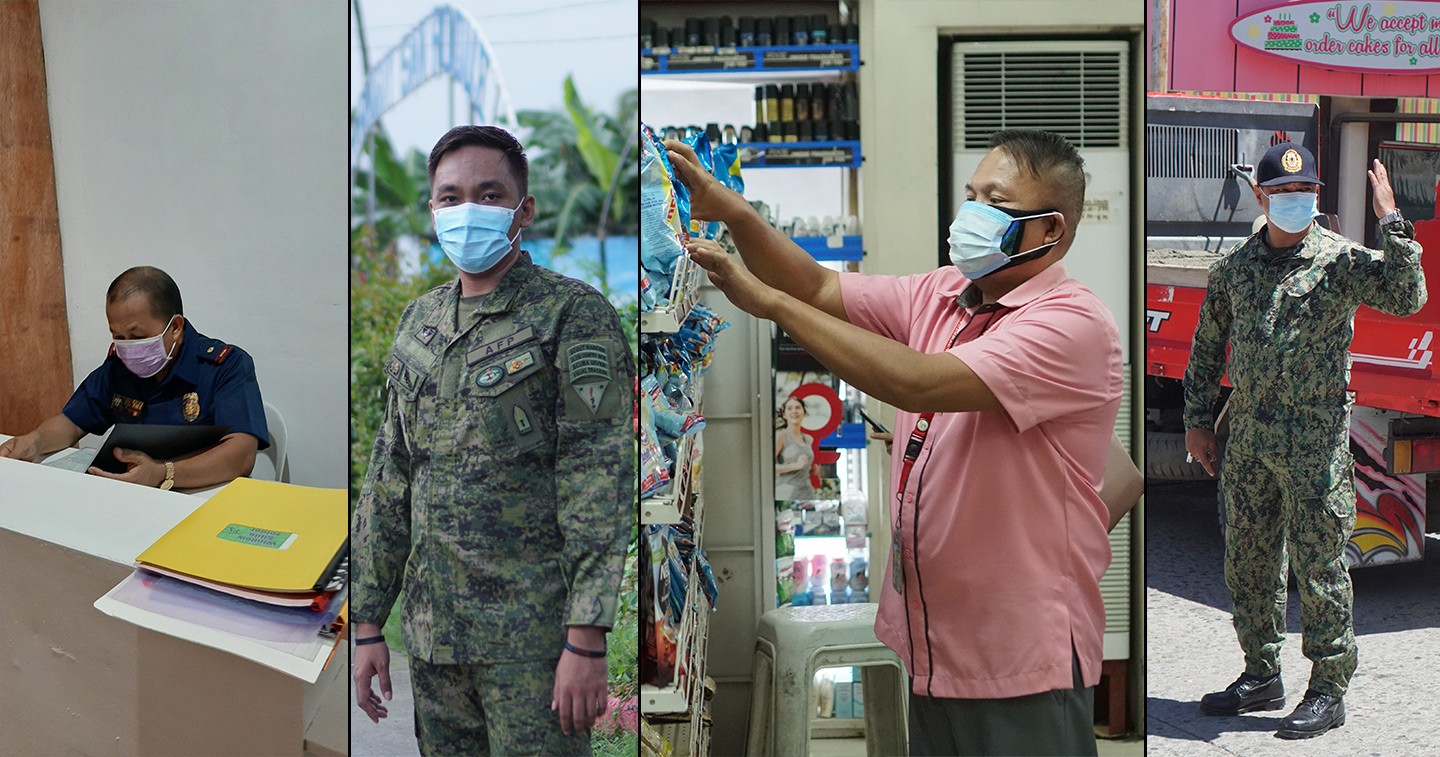 In this Kwentong Jollibee story, we see a father's strength through the eyes of his son. As the child grows up, his perspective of his dad also changes, especially as the world changes around him.
On the film's story, Arline Adeva, Jollibee Philippines Assistant Vice President for Brand PR, Communications and Digital, shared, "Like all our previous Kwentong Jollibee stories, our conceptualization process for this special Father's Day tribute started with finding a powerful truth that is timeless, relatable, and relevant to the current situation. While it's but natural for brands to pursue stories in the context of the pandemic, we actually just want to tell a story that will showcase the truth about fathers that would resonate to our audience – regardless if we were in a pandemic or not."
"That said, we felt that the truth we uncovered about a father's unending courage and willingness to go the extra mile for his family would be best told through the eyes of a front liner, including the ones whom we may tend to overlook." 
This was precisely the message the film closes with, through a line that says  "Ang tunay na lakas ng mga ama ay ang kanilang lakas ng loob para sa pamilya" ("The real strength of dads is the courage and inner strength they exhibit  for their family"), and a montage of photos saluting all dads, from different lines of work. This is a heartwarming commendation for all the sacrifice and selfless acts fathers all around the country have given for the sake of the ones they love during these dark times.
When asked about the brief from Jollibee, McCann Worldgroup Philippines Executive Creative Director Sid Samodio shared the story behind this year's Father's Day film:
"Father's Day has always been a special occasion for the brand. But we all know that so many things are different about this year, and one of the truths that we were able to unearth together was that fathers have always had an aura of invincibility to their children, but the pandemic has shown us that they too can be vulnerable. We wanted to show a simple story of a father who is  doing what he can to overcome his fears  and be courageous for the sake of his family."
Moreover, the agency shared some obstacles the production team had to go through to make the film a success. With varying levels of quarantine still implemented around the Philippines, it was significantly more difficult to produce a film as anticipated as this one:
"Aside from the typical challenges of doing day-to-day work during these times – like meeting virtually instead of face to face – it was also tough to shoot with all the travel restrictions and social distancing measures in place. Of course, we still wanted to maintain the realness and production quality that the Kwentong Jollibee series is known for, so we partnered with Sheron Dayoc, who has already done two Kwentong Jollibee films in the series with us (last year's Schoolboy and Garapon) to make it happen.  Shooting remotely, with the occasional connectivity issues, was challenging, but Direk Sheron had a crew in place who was able to get things done, while strictly adhering to prescribed safety protocols."
Overall, the film is a beautiful telling of the many sacrifices a father has to make to take care of his family. In and out of quarantine, with or without a pandemic, a father's love is always one that wins over any hardship, and the Jollibee and McCann Philippines team have ensured that the same amount of hard work and strength was translated through this year's special tribute.
CREDITS:
Agency: McCann Worldgroup Philippines
Sid Samodio
Mitzie Lim-Nacianceno
Xzenia Cruz
Tonee Lacson
Client: Jollibee Philippines
Francis Flores
Arline Adeva
Bea Tempongko
Bianca Rufo
Production Company: Just Add Water
Director: Sheron Dayoc