SINGAPORE — GrabAds, Grab's advertising arm, and Media Bank Inc. (MediaBank), a Japanese digital marketing solutions provider, announced the next phase of a joint campaign designed for the Japan Tourism Agency (JTA). The first phase of the campaign was launched earlier this year to encourage travelers across Singapore, Malaysia, the Philippines, and Vietnam, to "discover another side of Japan" beyond the traditional tourist hotspots.
The campaign resulted in strong user engagement across the four markets, with click-through rates (CTR) hitting above GrabAds' advertising regional benchmarks. In particular, Malaysia and the Philippines achieved around 1.3% in CTR, which is higher than country-level benchmarks (~1% CTR).
GrabAds and MediaBank will continue to build on the success to kick off the next phase of the campaign in the same four markets. The launch was officiated in Japan by JTA officials, as well as representatives from GrabAds and MediaBank. The campaign titled "Discover the Incredible Gems of Japan" will seek to create awareness around Japan's best-hidden secrets featuring the picturesque landscapes of Awaji Island, Nagasaki, Hokkaido, and Aso in Kumamoto. This time around, Grab users can look forward to an exciting in-app branded challenge, where a lucky winner in each market could walk away with a ticket to one of these incredible destinations. Meanwhile, the campaign will continue to engage Grab users across both offline and online touchpoints, from in-app ads to fleet car wraps and hangers.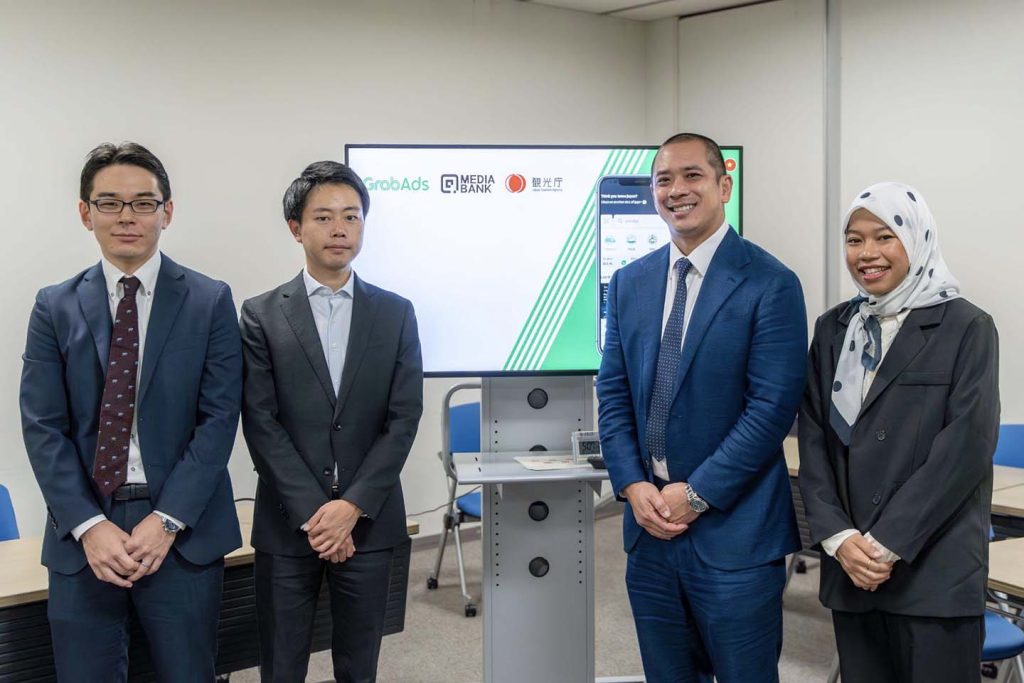 "We are delighted to see that the first phase of our campaign, designed for JTA, has resonated positively with travelers in Southeast Asia," said Patrick Ngan, Director of Media Bank Inc. "The campaign that leveraged GrabAds' full-funnel ecosystem and hyperlocal insights has been effective in reaching high-value and ready-to-travel individuals across Southeast Asia. We are excited to further deepen our collaboration with GrabAds as we launch the next phase of the campaign that creates awareness of Japan's secret gems."
Dave Yang, Regional Head of Sales and GTM at GrabAds, added, "We are humbled to receive the recognition and support from JTA and MediaBank to continue with the second phase of our partnership. The success of our campaign with JTA reflects the strength of GrabAds' ecosystem, powered by Grab's hyperlocal insights and offline-to-online retail media capabilities. The positive results demonstrate the promise of GrabAds as an advertising solution for travel and hospitality brands looking to tap into the Southeast Asia market when it comes to leisure travel. Insights from our 2023 Southeast Asia Travel Insights report tell us that Grab's high-value audiences remain eager to travel, including to Japan. It's not too late for brands in the travel category to capitalize on the opportunity with GrabAds."