SHANGHAI, CHINA — These days, one of the most notable developments in modern technology is Artificial Intelligence (AI), an intuitive system that has empowered machines to make calculations, drive conclusions, and even form predictions with just a touch of a button, a change of environment, or a voice command spoken to the void. In creativity, it has changed the way designers and artists work – some for the better, some for worse. One thing we can all agree on, though, is that it has shaken up the industry in ways no one could have predicted, especially in the arrival of tools such as ChatGPT and art generators.
So what of creativity and advertising?
There has been a lot of discussion on AI "replacing" creatives and reducing jobs, but Creative Director Baris Gencel sets the record straight with an exclusive adobo Magazine column, "Creative Frontier."
In his first piece below, Baris shares his take on how generative AI is transforming the creative industry, how creatives can use these tools to their advantage, and why AI-generated art is only as good as the creative behind it.
---
As creative directors, having access to AI art generators is like having a virtual talented designers at your disposal. With just a few taps, you can tap into the inspirations, each with their own unique style. This opens up a world of possibilities for creatives, allowing them to bring their concepts to life with ease.
Text-to-image generators are especially powerful, allowing creatives to visualize their ideas quickly while exploring new and exciting combinations of subjects and styles. By relying on the expertise of AI, the images generated are not limited by the individual creator's experiences and perspectives, making them truly unique.
With the introduction of these cutting-edge tools, the creative landscape is expanding, offering new opportunities for both professional designers and casual creators alike. Beyond that, the potential for generative AI to generate significant economic value is staggering, making it a game-changer in the world of art and design and advertising.
Generative AI is transforming the creative industry, particularly advertising, by bringing new possibilities to the table.
Here are a few ways in which AI is helping to change things:
More Efficient Workflow: Generative AI automates repetitive tasks, freeing up time for creative professionals to focus on more strategic and high-level tasks.
Enhanced Personalization: With the help of AI algorithms, brands can create highly targeted and personalized content that resonates with their target audience.
Faster Iterations: Generative AI helps to speed up the creative process by allowing designers to quickly generate multiple versions of an idea, allowing them to pick the best option and refine it in a fraction of the time it would take manually.
More Inclusive Creativity: AI-powered creative tools are helping to democratize creativity by making it accessible to people who may not have the skills or resources to create content otherwise.
New Ways of Problem-Solving: Generative AI is challenging creative professionals to think outside the box and find new solutions to problems they may not have considered before.
In conclusion, generative AI is changing the way the creative industry operates by introducing new efficiencies, possibilities and ways of working.
Generative AI is revolutionizing the creative industry, especially in design and advertising, by streamlining the visualization process for ideas and conceptual works. The use of AI tools allows for faster and more efficient creation of visual aids such as pitch decks, presentations, and art direction.
For instance, previously, creating detailed designs for animation content characters, clothing, and look and feel, would take several days to complete with the help of sketch artists or designers. However, with the advent of AI tools, these tasks can be accomplished much faster and with greater precision.
In addition, AI tools can also be used to create compelling storyboards for commercial films, as well as installation ideas for brand events and pop-up stores. With the help of AI, designers and creative teams are able to get a clearer understanding of their clients' ideas and bring them to life with greater precision.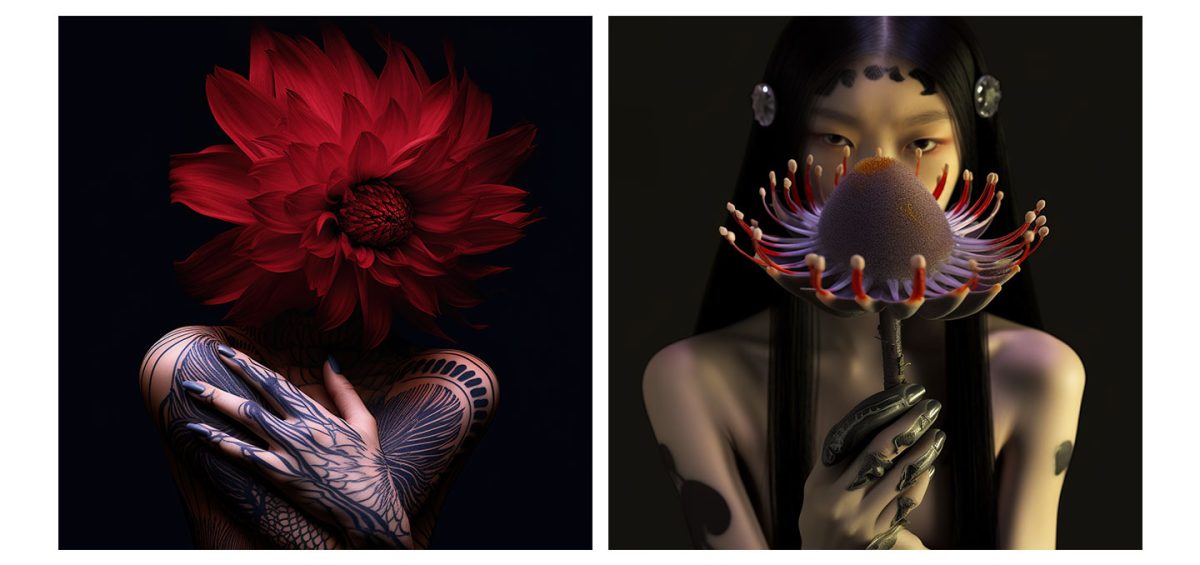 Gone are the days when reference images were the only way to express ideas. Now, with the help of AI tools, the creative process has become more intuitive and streamlined, allowing creatives to bring their ideas to life in new and exciting ways.
But!
The limits of AI tools in the creative industry depend heavily on the user. To make the most of these tools, it's important to have a wealth of information and knowledge, as the quality of the output is directly related to the data input.
In other words, the better the information you have at your disposal, the better the results you can achieve with AI.
However, simply having information is not enough. It's also important to have a strong visual taste and a creative mind. AI can help bring ideas to life, but it's up to the user to have a clear vision of what they want to create. The combination of knowledge, taste, and creativity will lead to better, more high-quality results.
In conclusion, while AI tools can be incredibly useful in the creative industry, it's important to understand that they are only as good as the user. By having a wealth of information, a strong visual taste, and a creative mind, users can truly unlock the potential of AI in advertising and other areas of the creative industry.
AI is a powerful tool that can greatly help in the creative process, but ultimately it requires a human touch and creative input to produce truly unique and exceptional works. AI can provide efficient and quicker visualization for ideas, but it relies on the user's knowledge and creativity to bring those ideas to life. Having a broad knowledge base and a keen sense of visual taste is crucial in creating unique and good work to maximize the potential of AI tools in the creative industry.
Artificial intelligence is more likely to emerge as collaborator than competitor for the people in the creative industries. But as I said like any other tool, it requires creativity, information, knowledge and taste to make something cool.
ABOUT THE AUTHOR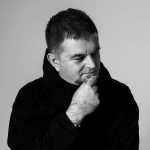 "Creativity is not a job title, it is attitude towards life, it is not occupation but preoccupation."
Baris Gencel is an "Obsessively Curious Creative Director and Artist from Cyprus."
He has been living in Asia for over 20 years and is currently based in Shanghai. Baris is a rare hybrid creative talent who keeps reinventing himself as a result of working seamlessly within the different areas ranging from new media, technologies, new mediums, art, video content, social, digital, experiential. He has also judged a wide range of categories for London International Awards (LIA), PHNX Awards, The Drum Experiential Advertising Awards, ADFEST Digital / Mobile / Lotus Campaign Effectiveness / Lotus Branded Entertainment Content and International Film Festival.
He was once the most hated Creative Director at Ogilvy & Mather Shanghai, under the lead of legendary Chief Creative Officer Graham Fink, but one of the most loved by the clients. Clients were impressed by his passion for bringing excellence to his assignments by not staying complacent with the current state, by exploring new ideas, breaking barriers looking for new possibilities. He understands branding and what is required to make brands stand out vs competition. Ever since, Baris has been working with network agencies such as WPP and Experiential.